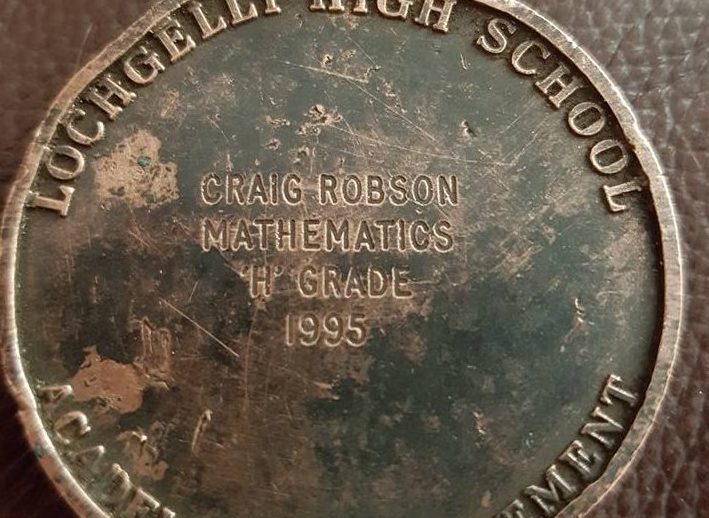 A cross-country campaign has been launched to reunite a Fife brainbox with a medal discovered in a Cornwall beauty spot.
Chris Glanville launched the online hunt for a former Lochgelly High School pupil after discovering the engraved coin while walking his dog in his hometown of Newquay.
The plant operator said he was staggered to make the find, which was handed to a pupil named Craig Robson in 1995.
The medal was awarded for achievements in mathematics, and the 32-year-old says he has no idea as to how after more than two decades the small award could have been lost 400 miles away.
"I was just out walking my dog, looking around at the ground when I saw it lying there. It was just one of these things. I put it up on Facebook and a lot of people have shared it now.
"I don't think it has any real value, but it might have some personal meaning to whoever was given it. I've got no clue how it might have got here, but maybe the person is living here now."
The small copper coin features the school insignia on one side, while the other carries an inscription featuring the name Craig Robson and the year 1995.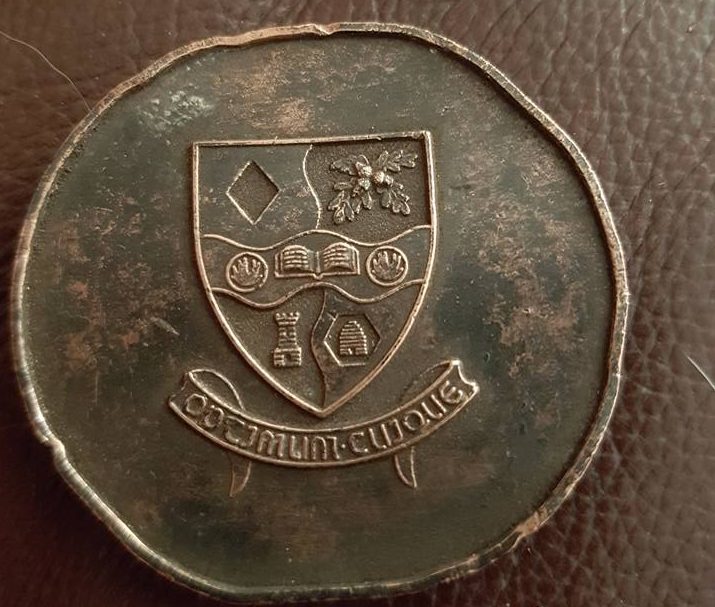 However, the journey to the Cornish coast appears to have been a rough one for the honour, with its once round edges almost squared off in places, while the surface has also become extremely tarnished.
Since Mr Glanville posted a picture of his find on his Facebook page, a nationwide search for Mr Robson has been launched in a bid to reunite him with the trinket.
Fifer Hazel Cross is one of those helping to participate in the online hunt for Mr Robson, which has so far proven fruitless.
She said: "I do a lot of work in Lochgelly and that's why I picked up on it. Some people have said that the guy might have moved to England, however. This is a very bizarre thing to happen though."