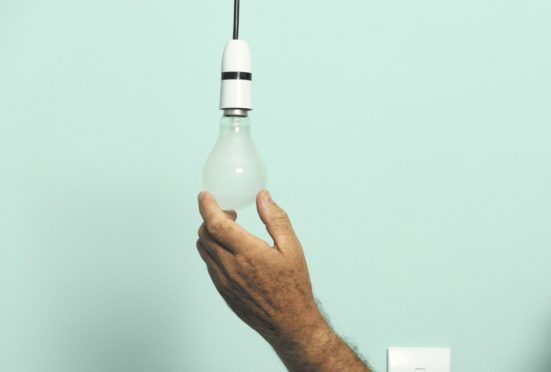 A light bulb moment from a power company means vulnerable people will not be left in the dark.
The new iViTiON bulbs being trialled in Fife will stay on for up to three hours during power cuts.
Elderly campaigners have hailed SP Energy Networks' ground-breaking product, which runs off a battery if it detects the electricity has failed.
The battery charges during normal use.
A spokesman for Age Scotland said: "This will save people scrabbling in the dark for matches and candles and means there will be less chance of a fall."
Fifers are among the first in the UK to try the bulbs, which are not yet available to buy.
They will initially be distributed to the company's more vulnerable customers, including the elderly, pregnant women and people with young children.
SP Energy Networks believes the idea will make a huge difference.
"We want the bulbs to introduce a higher level of safety around the home as they mean that in the case of a power cut our customers are not left scrambling around in the dark and are able to still do everything they need to do safely and aren't left in complete darkness," said a spokesman.
"We will be distributing the bulbs initially to just our most vulnerable customers.
"These customers include elderly people, pregnant women and people with young children as we believe these are the kind of people who would benefit from this kind of technology the most."
The iViTiON bulb is able to tell the difference between a power cut and a person turning the light off.
The company says it has the brightness of a 60-watt bulb but only uses eight watts of power.
This, said SP Energy Networks, means it uses 80% less energy than a conventional light bulb and will help realise Fife Council's ambition to create a more eco-friendly Fife.
If the iViTiON trial is successful, the bulbs will become available to buy.