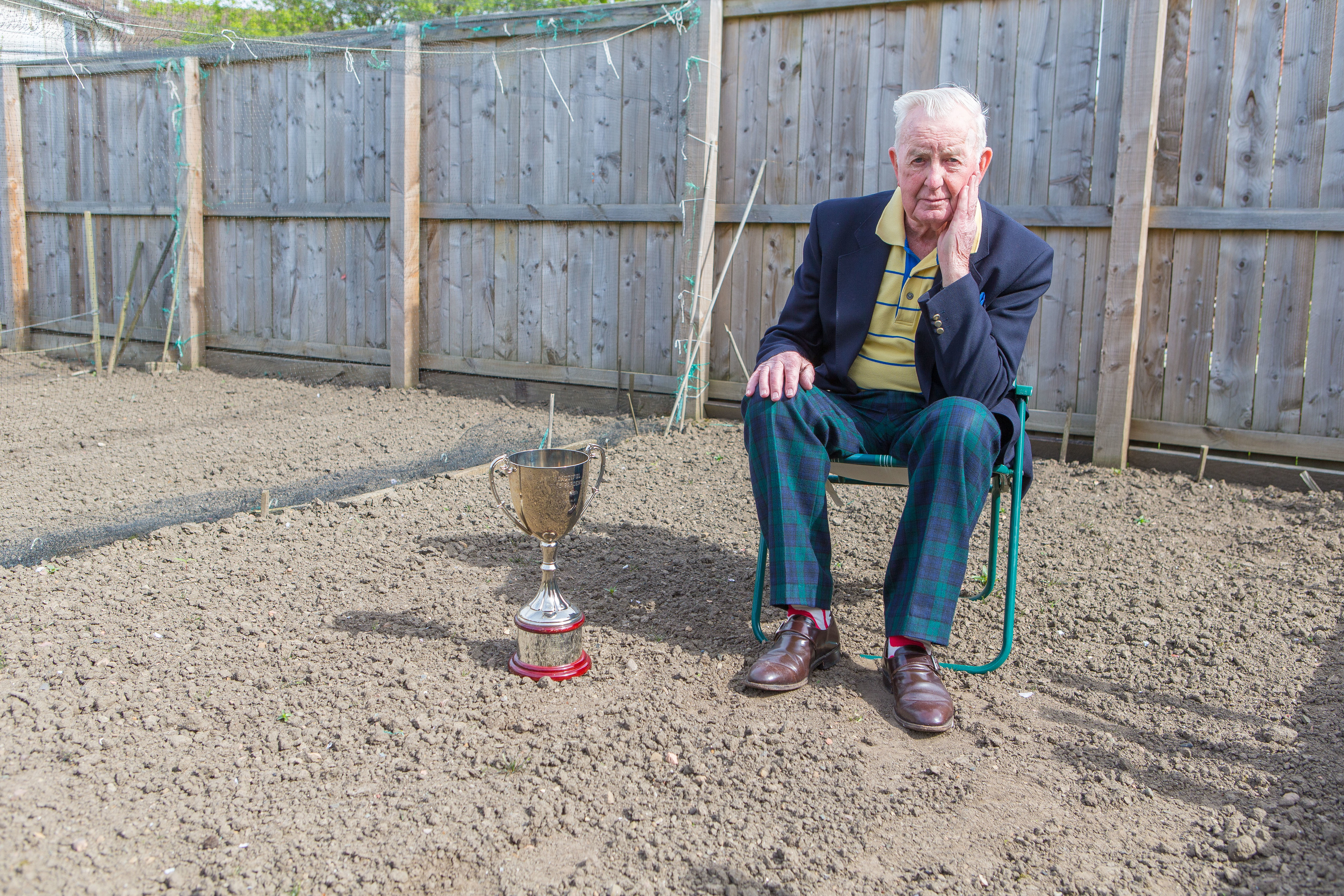 Fife's victorious vegetable grower is artichoked at being told 'that's shallot' by Fife Council.
For a staggering 26 years Dalgety Bay gardener extraordinaire Jim Thomson has sampled the swede taste of horticultural honours.
With a shed-load of silverware and mushrooming reputation for being un-beet-en when it comes to colossal cauliflowers and mammoth marrows, the 90-year-old has been left in a bit of a pickle.
The former civil servant, who has spinached in first place in the Beautiful Fife veg garden competition in the large patch of west Fife for years in a row, was brought down to earth when the news leeked the Fife Garden competition will not be run this year.
Council budget constraints means the contest for fantastic floral and voluptuous veggie gardens across the kingdom will be left fallow in 2017.
It's a real mulch ado about something for the land army of green fingered Fifers whose chances of glory have now bean and gone.
For Mr Thomson, the unwelcome news cropped up out of the blue after a winter of spade work, planning and plotting his continuing success to squash some more awards in his home in The Beeches.
"It just came as a bolt from the blue," he explained.
"Normally at this time of year I get a letter asking to hand the cup back, but instead it was telling me this.
"A lot of people will be disappointed about this, this is the time we get started on our gardens."
He questioned whether he would ever ride the cress of a wave again as he doubted the competition would sprout once more in 2018.
"I don't see how it could have cost very much and I think this looks like it's the end of it," he said.
But he has promised not to rest on his laurels and will keep a date with locally run shows to turnip and demonstrate he still knows his onions.