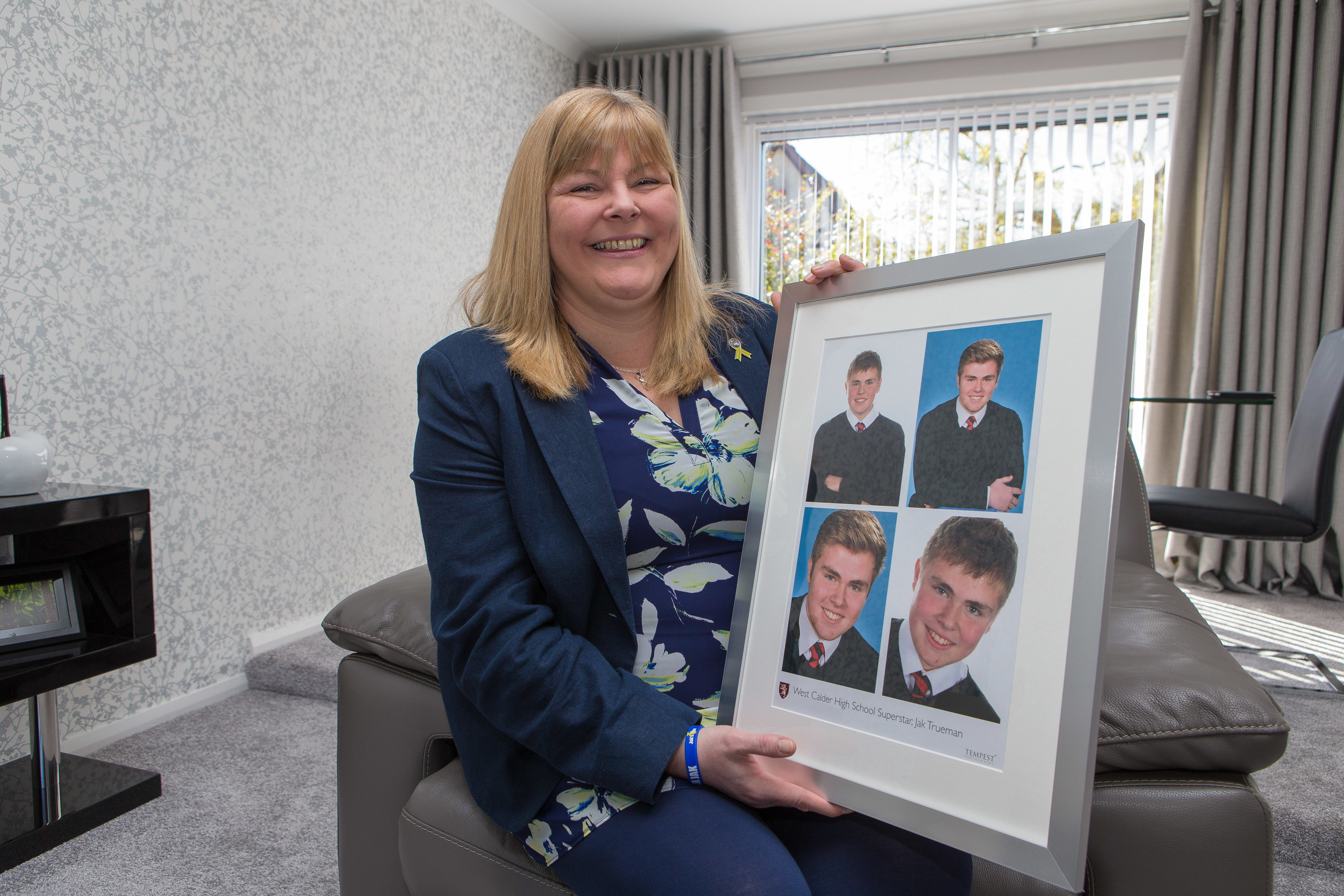 A Fife family has launched an ambitious bid to bring a children's cancer respite centre to Glenrothes.
Allison Barr says that she hopes to provide a legacy in the town to her son, Jak Trueman, who is buried just a few miles away at Markinch Cemetery.
Jak was only 15-years-old when he succumbed to an extremely rare form of blood cancer, Gammadelta T-Cell Lymphoma, in February 2015.
Since then his family has raised hundreds of thousands of pounds establishing Team Jak, a charity devoted to helping other families and youngsters affected by cancer through respite centres.
As part of plans to redevelop the town's Warout Stadium, Jak's mother is now keen to bring a dedicated respite centre, "Jak's Den", to Glenrothes, following the success of a similar facility in Livingston.
She said: "We were approached about the Warout initiative and asked if we would be interested in establishing a Jak's Den.
"Having friends and family in Glenrothes, with Jak buried in Markinch, and having met lots of families from Fife, it seems like a perfect idea.
"There are kids that maybe live in Fife that can't travel to Livingston because of their treatment, but if we are in Glenrothes then it is much nearer and more accessible."
After being diagnosed in August 2014, Jak, who grew up in Mid Calder, was told five months later that his illness could not be treated.
Following his diagnosis he attempted to make the most of every minute, experiencing a ride in a supercar, going for a romantic meal with his girlfriend and attending a hastily arranged school prom, which he could only stay at for ten minutes due to feeling unwell.
He died two days later.
Since then his family have been fundraising to help those similarly affected by cancer, with the first Jak's Den in Livingston opening in December 2015.
Having spent much of his childhood in Fife visiting family, Jak was buried in Markinch, where Allison used to teach at the local primary school.
Asked how long it may take to establish a Glenrothes centre, she added: "I think it's going to depend on how the Warout initiative comes along.
"However, if we feel it might take too long we might start some activities in the area and find suitable premises, like a hall, to get everyone together, host activity days and such.
"We want to build up relationships."