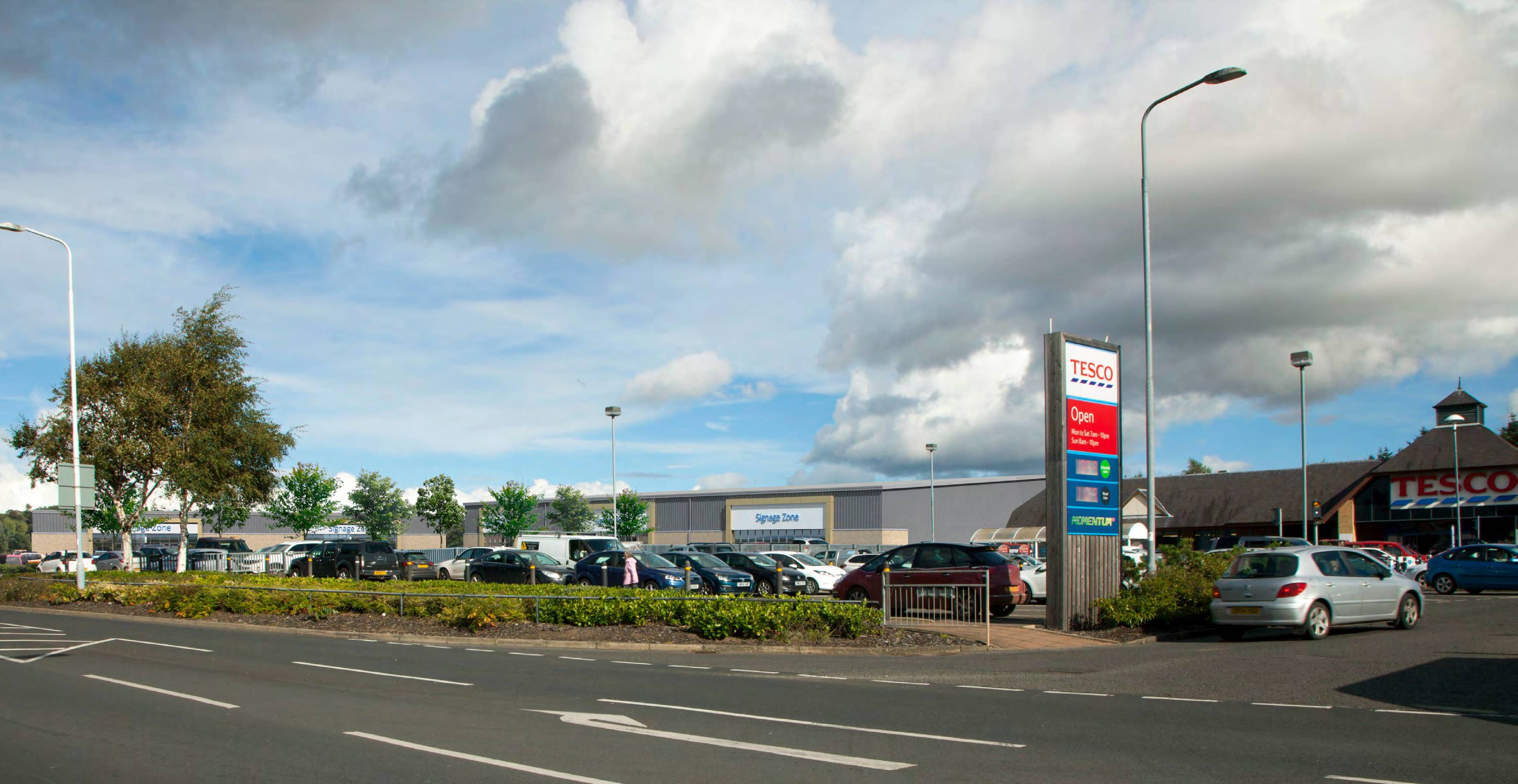 Councillors have been accused of brushing aside fears that a new Cupar retail park will threaten road safety for children walking and cycling to school.
Two of the town's councillors were part of a Fife Council committee which granted planning permission for six retail units next to Tesco on South Road, and the third was absent.
Cupar Community Council, which objected to the planning application by London and Scottish Investment, has demanded the councillors explain why they made no motion against consent being issued.
Councillors Margaret Kennedy and Karen Marjoram questioned elements of the scheme before it was nodded through by the north east planning committee at the meeting which Bryan Poole did not attend.
Community councillor Gina Logan said: "We spent the best part of an hour discussing this application at our meeting and the councillors sat and listened to all this.
"When it came to the committee meeting they asked questions but didn't ask for it to go to a vote.
"We are frustrated that the councillors are not sticking up for the community.
"Community councillors give up a lot of time to represent people and this has been brushed aside.
"This site is in an area where people are walking to Tesco and children are walking to school."
"If the councillors feel they can't support us we feel they should report back and tell us why."
Liberal Democrat Ms Kennedy said design guidance for mini roundabouts was discussed at length at the committee meeting but assurance given that speed reduction measures would be in place, thanks to pedestrian crossings in the park.
She said: "I felt that an effective balance had been created therefore in my deliberations of the application felt able to support it."
Ms Marjoram, of the SNP, questioned the suitability of a roundabout on a school walking route and cyclist safety at the committee meeting.
She said: "I was assured by planning officers that final plans for the junction were still to be agreed, so adaptations to meet cyclist needs were still possible to achieve.
"I will be examining these updated plans and intend to meet with transportation officers to ensure the plan for the junction meets the criteria for cyclists in particular."
Independent Mr Poole is not seeking re-election to the council, and as the committee meeting was after the closing date for candidate nominations, said he couldn't be held accountable by the electorate.
He said: "I therefore thought the right and honourable position to take was not to participate in the meeting."
He also said he would have called for a vote against the application, but on the grounds of its impact on the town centre rather than road safety.