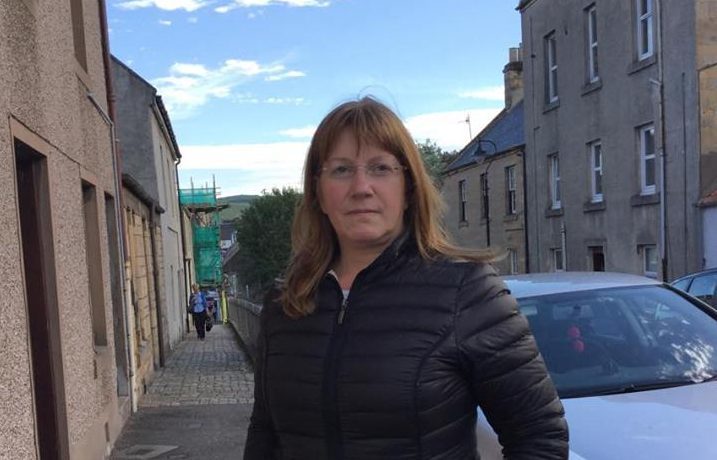 Fife's newly elected Labour and SNP councillors will this week hold informal talks in a move towards a possible coalition between the parties.
Both have ruled out doing a deal with the Conservatives, who now hold 15 seats in the region, but the SNP's interim leader in Fife reiterated her willingness to work with Labour.
Having taken 29 seats in the local elections, becoming Fife's largest party, the SNP held a three hour meeting on Saturday.
Karen Marjoram, who is acting SNP leader following the shock exit of Neale Hanvey in Dunfermline Central, said: "There are a lot of similarities between what the parties want to achieve and it has worked in other areas.
"Whether it is a coalition or an agreement, there are a variety of ways of working together."
The SNP is expected to make an imminent announcement about who will take over from Mr Hanvey.
Labour met for a short meeting on Friday.
The party's Fife leader David Ross confirmed that informal talks would be held in the coming days between elected representatives.
He said: "We stood on a platform for doing the best thing for the people of Fife and our priority is seeing how that fits with the other parties' approaches."
Meanwhile, Fife Liberal Democrats believe their strong performance in north east Fife means general election candidate Elizabeth Riches is in a strong position ahead of the June 8 ballot.
Fife Lib Dem leader Councillor Tim Brett said: "The figures speak for themselves, despite what other parties may say.
"While I recognise that different issues will be raised in the general election, the fact that Liberal Democrats in north east Fife received over 33% of first preferences in the recent local elections, compared to the SNP who received less than 28% with the Conservatives third on 23%, gives us a strong starting point for the general election.
"It is very clear that the Liberal Democrats are the only party in north east Fife in a position to beat the SNP."