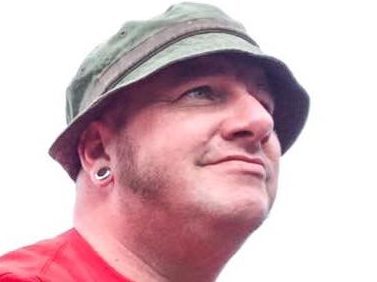 Scooter enthusiasts from across the country have paid tribute to a Fife father of two who was killed in a road accident at the weekend.
Guardbridge man Stuart Bousie, 46, died when his yellow Piaggio Vespa was involved in a collision on the A914 near Kettlebridge on Sunday.
He had been driving home from the Berwick Bulldogs Border Bash Scooter Rally when tragedy struck.
Members of the scooter community took to social media to pay tribute to Mr Bousie, who worked as a driver for Leuchars-based Williamsons Taxis.
Family tribute to "much loved" Fife man killed in scooter accident
Paul Hunter from the Square and Compasses Scooter Club had met Mr Bousie at the rally.
He said: "We love our scooter rallies. We all expect to get home, yet how many times do we say to each other, 'ride safe, have a safe ride home'.
"My mate and brother Stu Bousie didn't. He was involved in an accident riding home from Berwick Bulldogs Border Bash.
"I'm sure all the scooter fraternity will be thinking of his family at this time.I'll be taking a little more care when I ride in future."
He said Mr Bousie, who was a member of Lone Sharks Scooter Club in Fife, had given him a club t-shirt.
Police have appealed for anyone who witnessed the accident, which happened at around 10.50am, to contact them.
Sergeant Ewan Pearce from Glenrothes Road Policing Department said: "This collision has tragically resulted in the death of a man.
"The scooter is a very distinctive yellow and I would urge anyone who saw it prior to the incident or was on the A914 near to Kettlebridge around this time and witnessed the collision to contact us immediately."
Those with information can contact Police Scotland on 101, quoting incident number 1662 of May 7, 2017, or Crimestoppers anonymously on 0800 555 111.