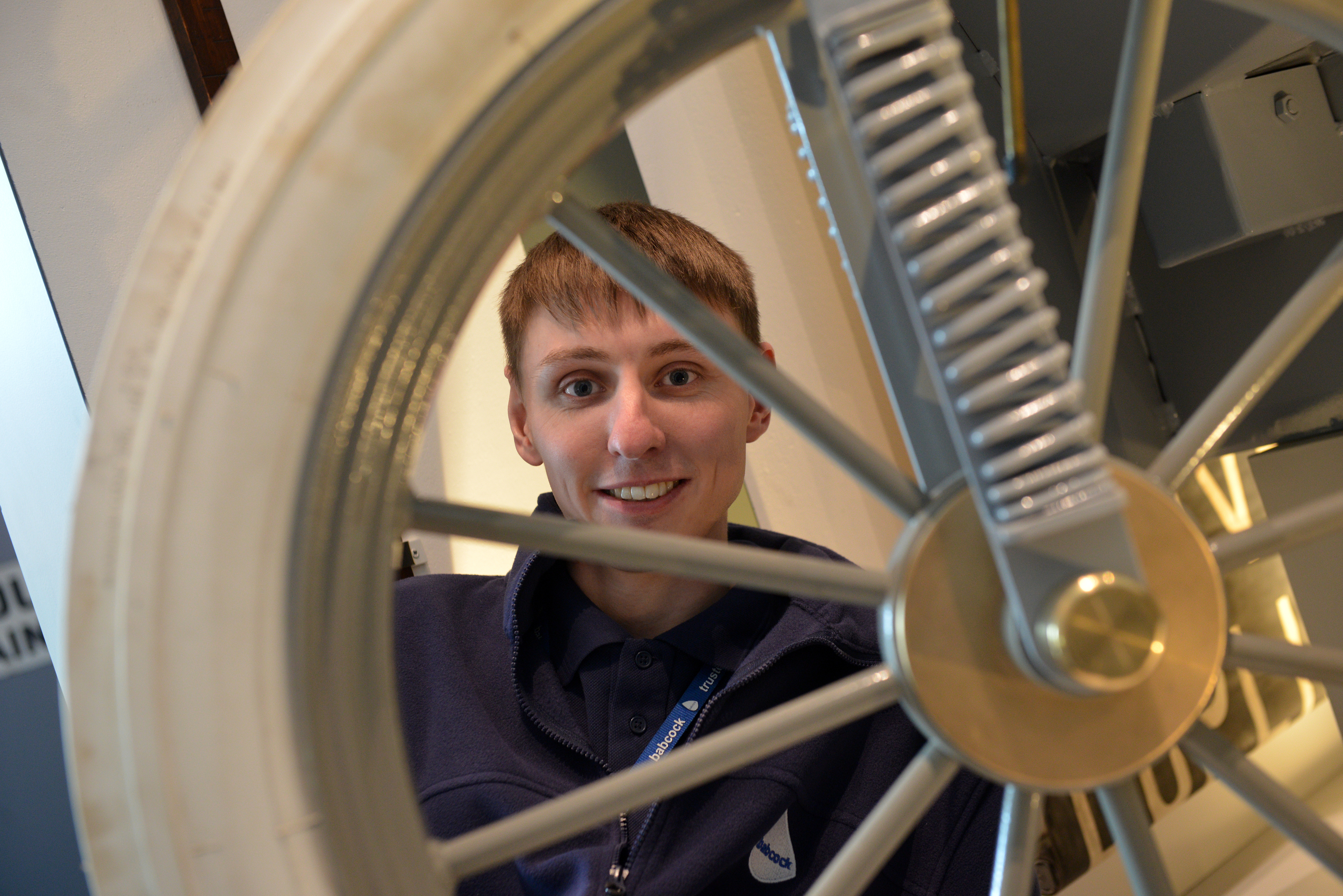 A "rev-olutionary" new car has rolled off the production line in the heart of Dunfermline's heritage quarter.
The only car built in the town has been faithfully replicated from the original Victorian blueprints to take centre stage in the £12 million Dunfermline Carnegie Library& Galleries when it opens on May 18.
Babcock apprentices have faithfully recreated the body of the prototype Tod Three-Wheeler.
The story starts in 1897 when, in collaboration with local coachbuilders George Kay & Sons, engineering firm Michael Tod and Son experimented in motor car construction to build it to the specification of a Glasgow engineer.
Local newspaper reports from the era said it was ahead of its time thanks to early Dunlop pneumatic tyres and a capacity to reach 30mph, much faster than the law permitted.
For unknown reasons, only one was built and it never went into full-scale production.
But a second has been created thanks to apprentices Rab Armit, Shaun McAllister, Ross Clark and Rochelle Rodger, who worked closely with production engineer Alf Ramsay on the replica using a copy of the original hand drawn plan from 1897.
Rab said the team had to really put itself into the mind set of Tods and imagine what tools they would have used when building the car more than a century ago.
Babcock Rosyth managing director Ian Donnelly said: "Our Babcock apprentices have done a fantastic job creating a replica Tod car. Their attention to detail has been exceptional."
Sandy Tod, a descendant of Michael, said it was a great tribute to the Tod family and the two Dunfermline businesses for this early motor car to be given such prominence in the new museum.
"It has been exciting for me to return to Rosyth dockyard where I started my career 60 years ago and with my grandsons Alex and Ollie, to be able to make a small contribution to the splendid achievement of the Babcock apprentices in creating this brilliant full scale replica."
George Kay was the great-grandfather of David Harris's late father, Norman.
He spoke of the family pride in creating the bodywork for the Tod three-wheeler.
"He'd be delighted to see this wonderful replica bring the designs to life again. "This car was one of the first ever built, and it's not well known that such an innovative and revolutionary project was carried out in Dunfermline."