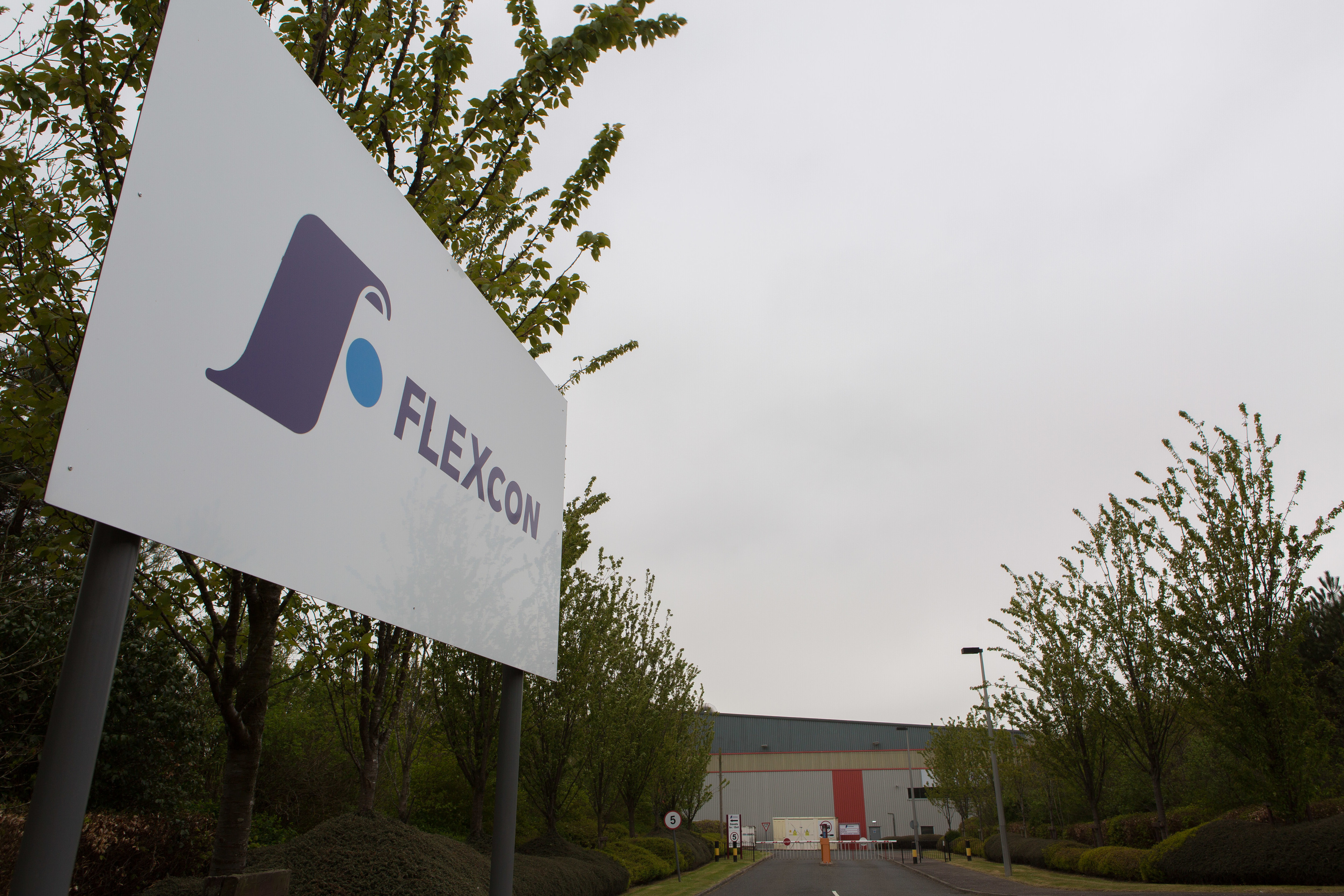 A Glenrothes business has warned that 77 jobs could be lost if planning permission for a biomass plant in the south of the town is approved.
Flexcon Europe has said that it would have to close its premises at the Southfield Industrial Estate if controversial proposals for the power plant are given the green light.
The company, which produces pressure sensitive films and adhesives, says that pollutants would make it impossible to continue working at its Whitworth Road location, where developers hope to build the plant.
Documents submitted to Fife Council by the firm's legal representatives, HBJ Gateley, state that approving the plant would threaten local jobs.
"Our client chose to locate in a light industrial estate at this particular location in Fife as the nature of their business requires clean air.
"It is absolutely crucial and fundamental to their business operations and model that air is first filtered to prevent and remove any contamination of their product.
"Our client has sophisticated filtration systems and based on 50 years of worldwide manufacturing, are fully aware that further levels of air filtration mitigation can't be introduced.
"Ultimately, the proposed development poses a real and absolute risk of product contamination, ultimately leading to our client's business closing and the loss of 77 jobs."
Sainc Energy has submitted plans for a 19.8 Megawatt biomass plant adjacent to Flexcon's premises in the Southfield Industrial Estate.
The London-based company, under its subsidiary Glenrothes Biomass Energy, claims that the plant would operate for around 25 years, however, the proposals have prompted outrage from local residents and businesses, with more than 100 objections to the plans having been submitted to Fife Council.
The plant would burn wood chips to produce power but this process is known to produce gases including nitrogen oxides, carbon monoxide and sulphur dioxide.
Developers also claim that the plant would create 15 permanent jobs, in addition to 120 posts as part of the construction process, however, Flexcon argue that the closure of its business would be more harmful to the local economy.
"No account has been taken of the adverse consequences and economic impact in closing our client's business and the associated 77 job losses," its legal representatives state.
"Further, there is no supporting evidence to support the fact that 120 temporary construction jobs will be created and the associated jobs with fuel delivery and supply chain is also without foundation."