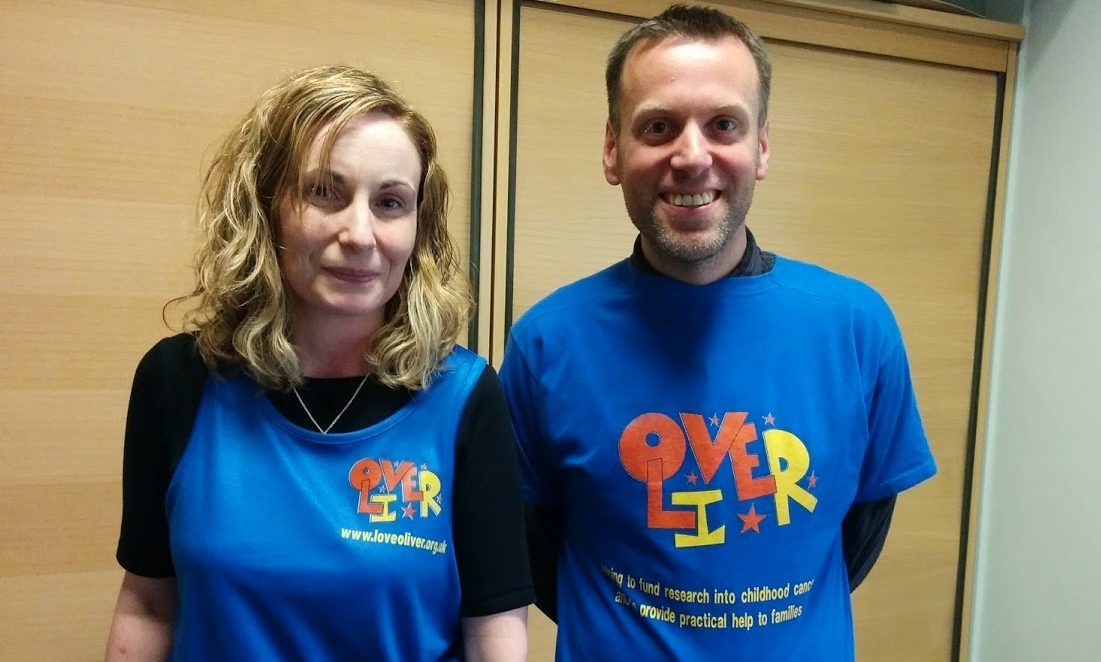 Courier editorial staff Cheryl Peebles and Dave Lord will be among 30,000 people taking part in the Edinburgh Marathon Festival this weekend.
Reporter Cheryl and assistant editor (news) Dave will run the half marathon on Sunday, raising money for childhood cancer charity LoveOliver.
The pair have been training for weeks for the event, and will set off from the city centre at 8am to tread the 13.1 miles to the finish line in Musselburgh.
Fife-based charity LoveOliver is the legacy of baby Oliver Gill, who lost his life to cancer on Christmas Day, 2010, at the age of only 24 weeks.
Set up by his parents Andy and Jennifer, it funds research into childhood cancer and supports families of children across Scotland fighting the disease.
Cheryl said: "I can't wait to get to the start line on Sunday.
"We've had amazing support from friends, colleagues and even strangers who have donated hundreds of pounds and that will help motivate us to get to the finish line.
"LoveOliver is such a fantastic cause, funding potentially life-saving research and providing vital practical support for families as they go through the trauma of watching a child fight cancer.
"I'm so glad we can do our little bit to help."
The marathon festival includes junior races, a 10k race on Saturday and the half marathon and marathon on Sunday.
To donate visit Cheryl and Dave's fundraising page.