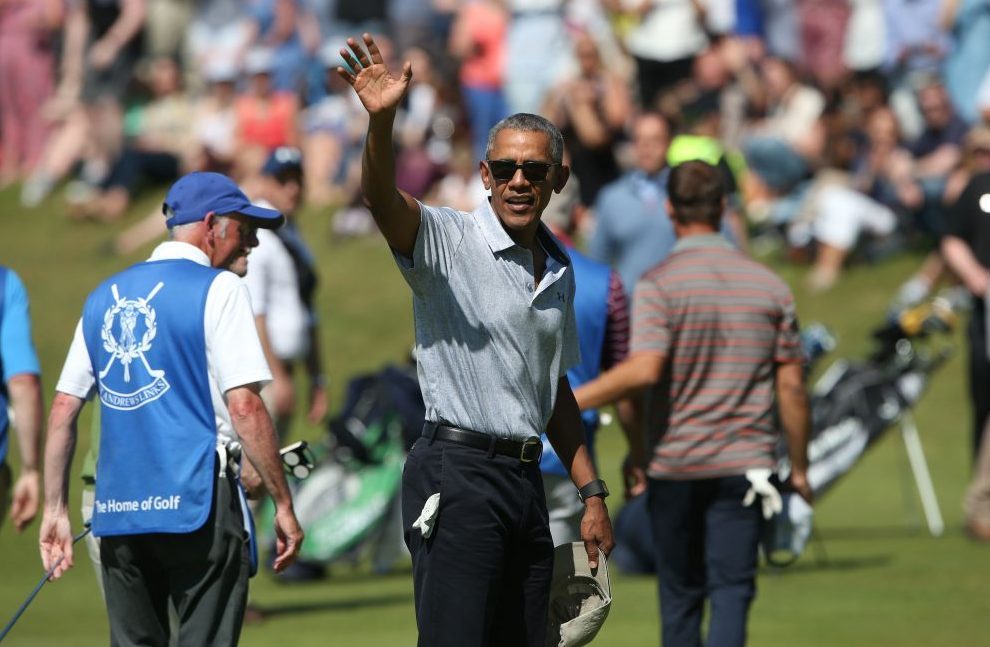 A celebrated rock and celebrity photographer originally from Dundee has told how he ended up on a "bit of a high" after former President Barack Obama shook his hand as he played the Old Course.
Ken Sharp, who lives in St Andrews, has photographed everyone from Anthony Hopkins to Willie Nelson, Eric Clapton to Johnny Cash, and Bjork to David Bowie.
However, he was "very excited and proud" to meet one of his political heroes whilst playing the 14th hole on the Old Course in St Andrews on Friday.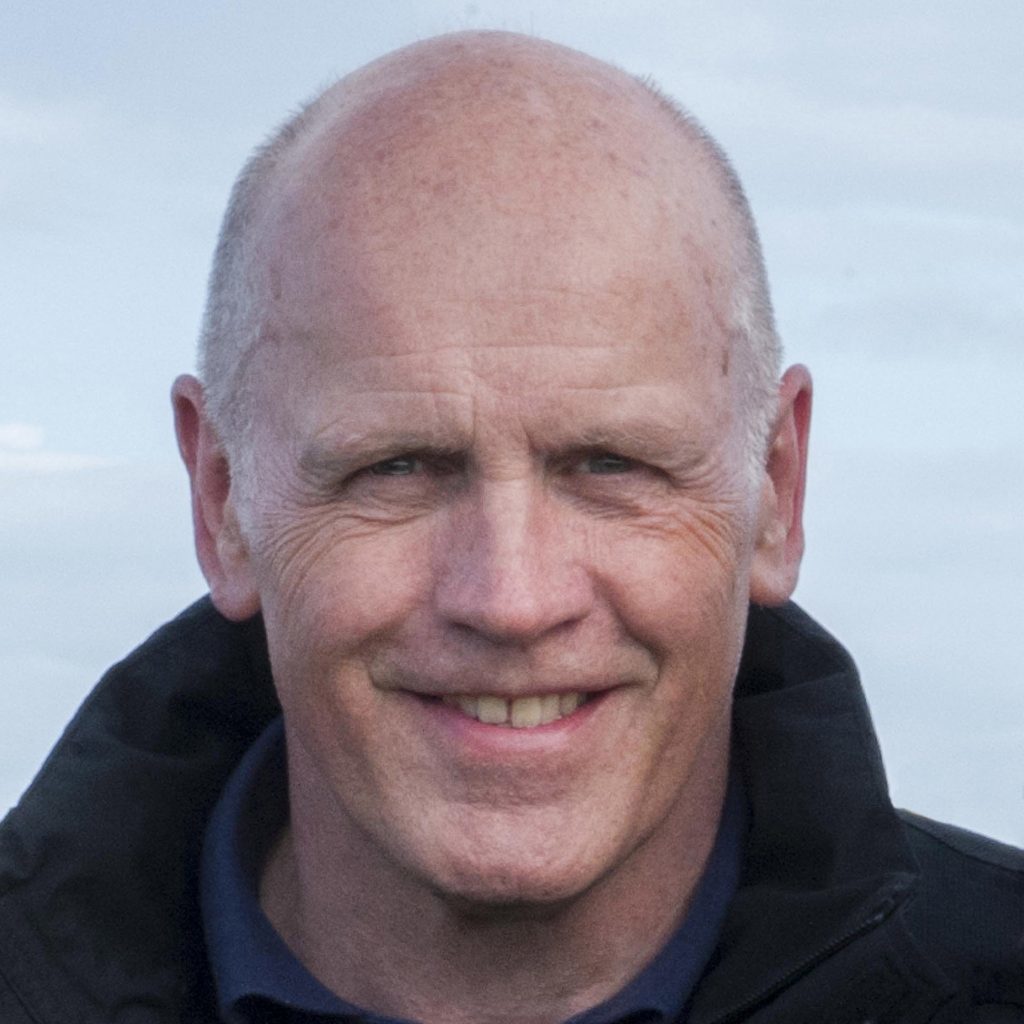 Mr Sharp told The Courier: "Three of our group had hit our second shots on to the fifth fairway – a common way to play the hole – as President Obama's group were teeing off.
VIDEO: Thousands gather as Barack Obama makes surprise visit to St Andrews
"My ball was in the middle of his fairway and a security officer asked if it was my ball and then told me to go over to it.
"As his group approached I expected him to maybe nod and pass by but he seemed to walk towards me smiling so I said "good morning".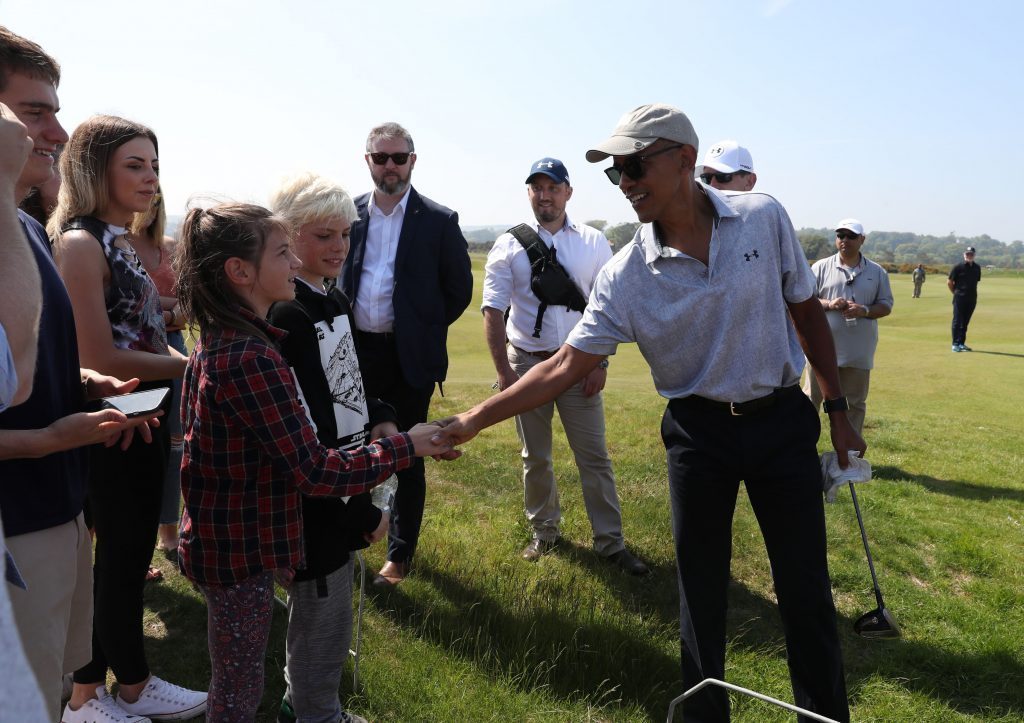 "As he approached he removed his golf glove and stretched out his arm.
"As I shook his hand I said that I wished he were playing less golf and still running the country. He said "you are very kind" and walked on."
Mr Sharp added: "I have photographed my share of famous people but I was very excited and proud to meet one of my political heroes. He was every bit as charming and personable as he always seems on TV."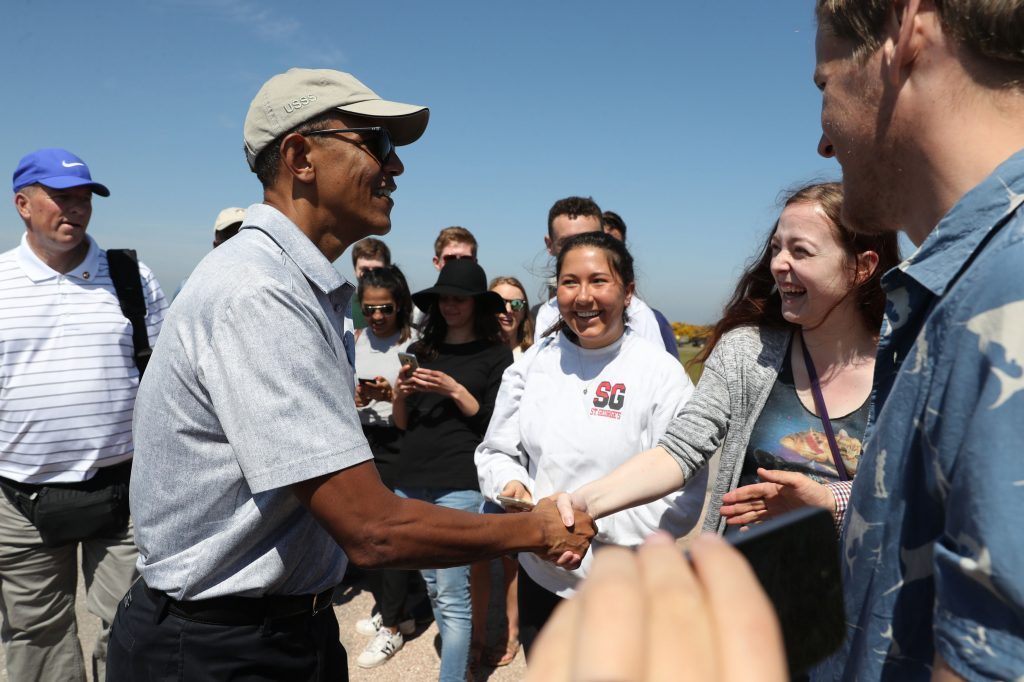 Barack Obama made a surprise appearance in St Andrews on Friday morning, taking to the Old Course for a round of golf.
The former US president made Scotland's golf capital one of his first stop-offs after landing at Edinburgh Airport ahead of a charity dinner in Edinburgh on Friday night.
As word began to spread of the Democrat's visit, masses of people flocked to St Andrews to catch a glimpse of the former leader of the free world.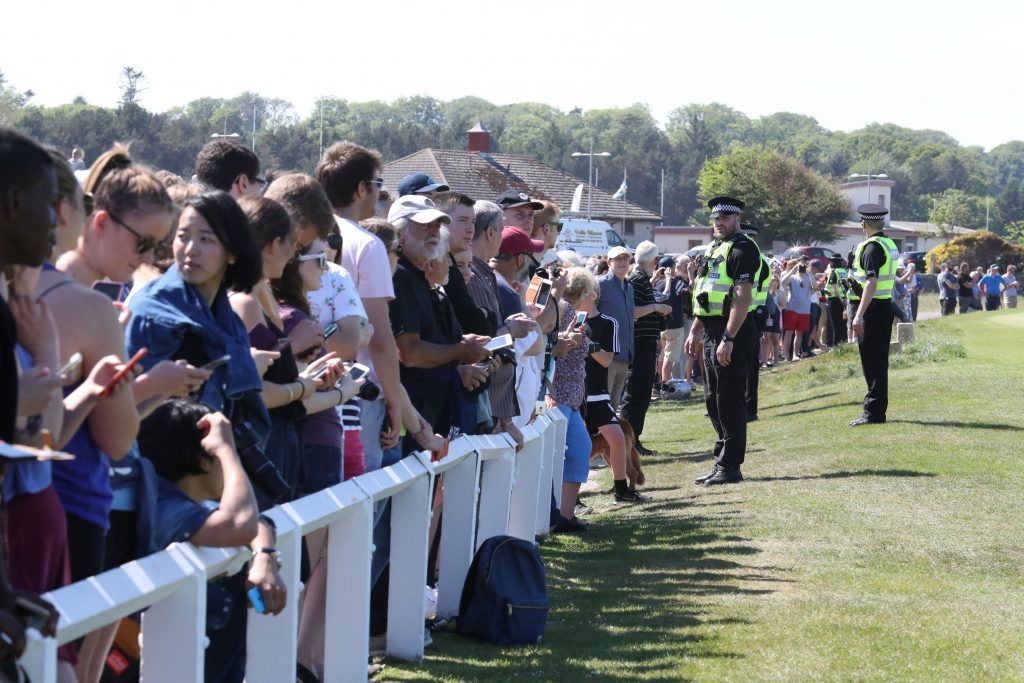 By the time Mr Obama approached the 18th hole of the course, thousands of people were had gathered to watch his final swings.
Almost every shot by the former president was being met with a huge round of applause from delighted onlookers. Mr Obama also shook hands and exchanged jokes with those who turned up.