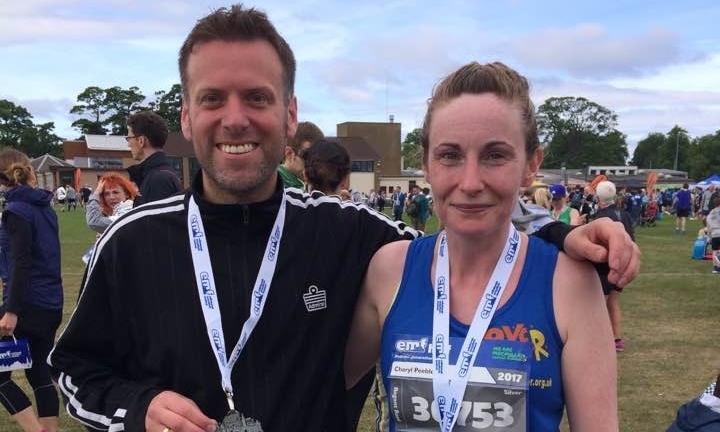 Two of The Courier's editorial team were among the 30,000 people who took in the Edinburgh Marathon Festival at the weekend.
Reporter Cheryl Peebles and assistant editor Dave Lord ran the half marathon.
They have raised more than £1,100 for childhood cancer charity, LoveOliver.
Fife-based charity LoveOliver is the legacy of baby Oliver Gill, who lost his life to cancer on Christmas Day, 2010, at the age of only 24 weeks.
Set up by his parents Andy and Jennifer, it funds research into childhood cancer and supports families of children across Scotland fighting the disease.
Dave said: "It was a real pleasure and a genuine honour to raise money for LoveOliver.
"The race was tough and it was quite hot which made the going difficult but all the time just thinking about the good work the charity does was all the motivation we needed.
"The atmosphere during the race was just fantastic and it was so well organised.
"Both Cheryl and myself had a great time and would like to thank everybody who supported us and helped to raise a total of more than £1,000 for LoveOliver – we know every penny will be well spent."
The marathon festival included junior races, a 10km race on Saturday and the half marathon and marathon on Sunday.
Donations can still be made at their Cheryl and Dave's fundraising page at mydonate.bt.com/fundraisers/cherylpeebles1.