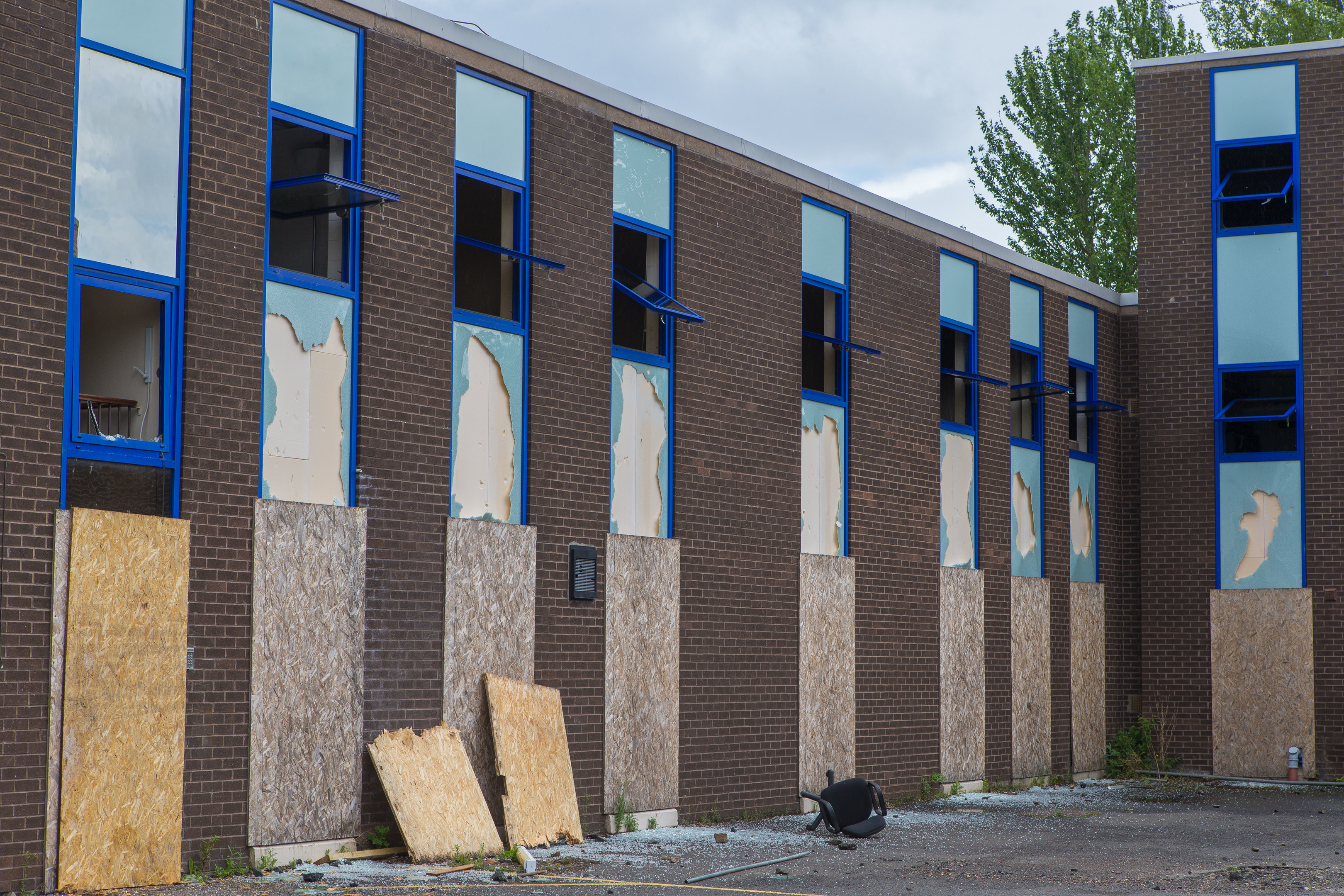 Ten teenagers have been charged following a series of crimes at an abandoned police station in Fife.
Firefighters were scrambled to the derelict Glenrothes Police Station twice on Sunday after the building was deliberately set on fire by groups of youths.
Police were sent to the scene to apprehend a third group later that evening after more youngsters entered the Napier Road property illegally.
Graham Arnott, station manager at Glenrothes, said that empty buildings were often targeted by fireraisers.
"We are always concerned about the possibility of anyone accessing any empty premises," he said.
"We have found from experience that unoccupied buildings can encounter fire.
"We will always take a preventative approach to keep our communities safe and we do this by working with the owners and other local partners to secure such sites and raise awareness of the risks."
The two fire-raising incidents occurred at around 10.30am and 6pm on Sunday, with seven youths, aged between 13 and 14-years-old, having been charged by police.
Later that evening, shortly before 9.30pm, officers were once again alerted to illegal activity at the site, with three males aged between 14 and 15 charged with housebreaking.
Police Scotland confirmed that a report will now be sent to the Children's Reporter.
It is understood that the second fire was the more severe of the two that occurred on Sunday, with appliances from both Glenrothes and Methil fire stations required to bring the flames under control.
The former police station has been empty since November 2015 when Police Scotland relocated officers to its headquarters in Detroit Road, in the south of the town.
The decision to move was taken due to spiraling maintenance costs, though the site was purchased by Fife Council several months later.
Most recently, it was understood that the former police station would be demolished to either make way for a new car park for staff at Fife House, or to accommodate affordable housing.
A Fife Council spokesperson confirmed that it would be speaking to demolition contractors following Sunday's incidents before razing of the building progresses.