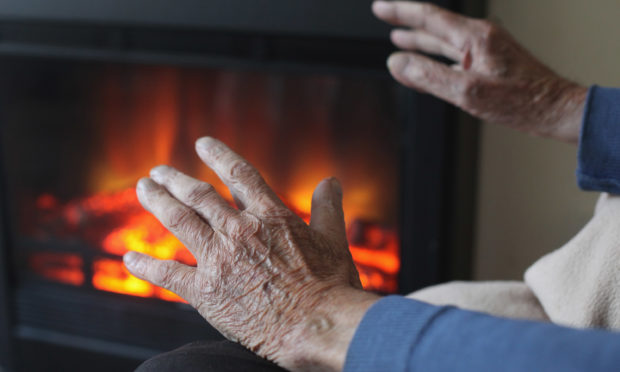 A project will tackle the worse extremes of fuel poverty to ensure people are not left in the cold.
Almost £20,000 is being invested to help those who have had their gas or electricity cut off because of problems paying bills.
The initiative, funded by Fife Council's Levenmouth area committee, will help owner-occupiers and private tenants as well as those in council houses.
A similar project run in the past concentrated solely on Fife Council tenants.
Energy advisers will help people find grants to make their homes warmer and more affordable or easier to heat.
In addition, staff from Citizens Advice and Rights Fife (CARF) will work to maximise incomes and promote safe lending and budgeting.
Levenmouth area manager Dave Paterson said: "Fuel poverty is seldom the sole issue within a household, and all of these issues impact on each other to make it more difficult to address each one and have a lasting beneficial effect.
"This face-to-face approach in the home will allow advisers to tease out issues in a more conducive environment for the clients."
He added: "A cold home is neither conducive to good health nor a satisfactory learning environment for children and young people."
Mr Paterson said there was a particular problem with older people who were unable – or unwilling – to pay to heat their homes properly.
He said the committee was taking a "spend to save" approach.
"The emphasis of the approach is on prevention and will have a number of positive outcomes, including the long-term stability of the resident in their home and stopping the deterioration of the building fabric, which suffers badly if adequate heating is not provided."
Mr Paterson made it clear council money was not being provided to "do up" private homes, but said advice would be given to those most in need.
"Levenmouth wishes to remain progressive in its approach to tackling inequalities," he said.
"Housing and the issues around it can have significant and far-reaching negative impacts on families and individuals in terms of health, educational achievement and undue strain on budgets.
"A strong focus on fuel poverty is therefore viewed as a core priority of local work."