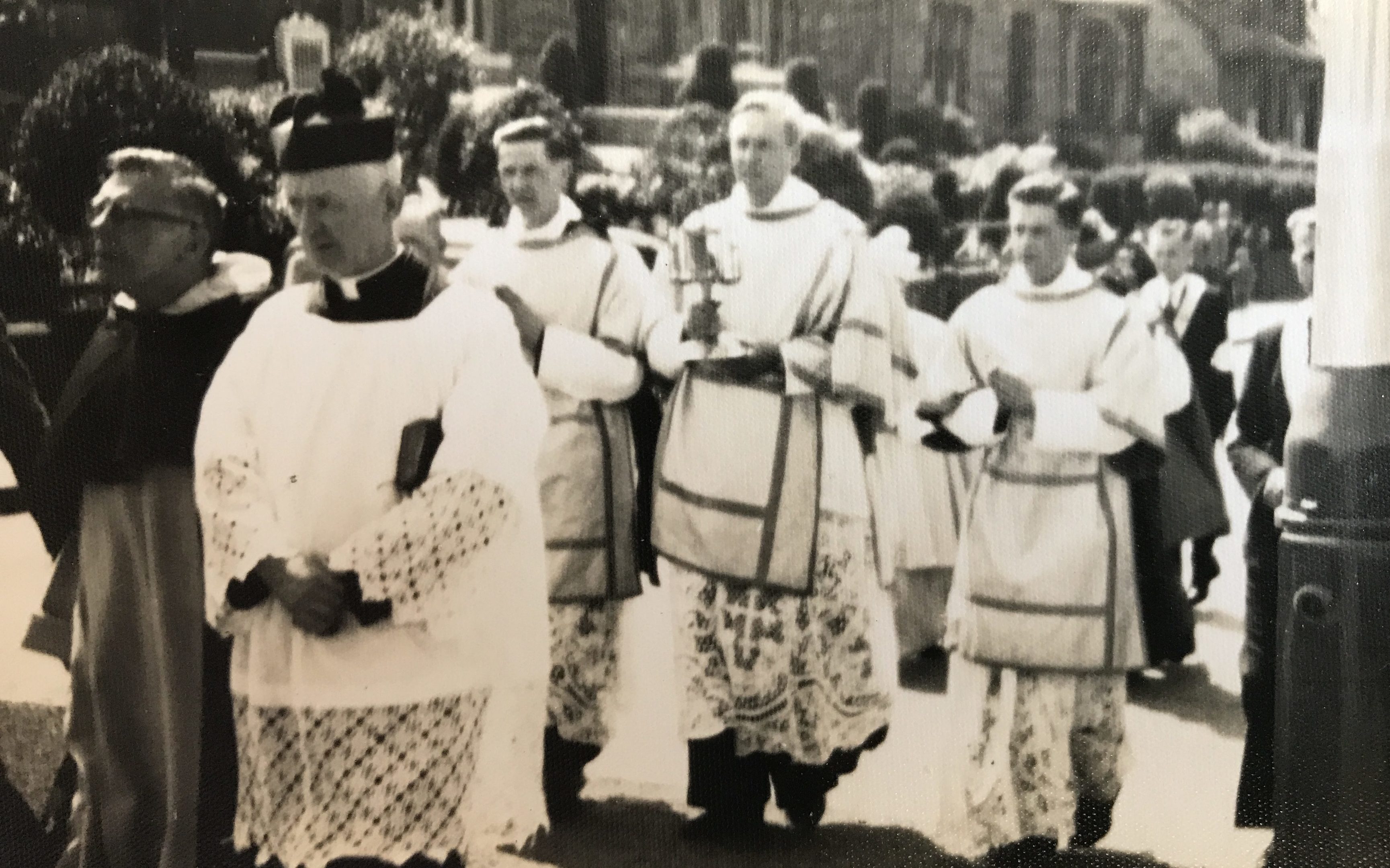 The popularity of St Margaret's Pilgrimage could see it take place at East End Park in the future.
More than 2,000 pilgrims and visitors are expected to flock to Dunfermline on Sunday June 11 for the annual summer event to celebrate the life of the saint who is synonymous with the town.
Organisers have approached Dunfermline Athletic as they plan for future events which they believe will be even bigger.
That would help bring the town back to the heyday of the pilgrimage in 1930, when the club accommodated an incredible 20,000 people for Mass on the pitch after a colourful procession through the town.
Father Chris Heenan, who is the parish priest at St Margaret's Memorial Church, said: "This should be another great family event and we look forward to welcoming all.
"As the event grows, we're looking at the possibility of re-establishing it at a bigger venue.
"While we might not quite match the 20,000 pilgrims of yesteryear, we do expect more and more people to attend.
"Last year, over 2,000 people travelled from all across the country to join us for a great day.
"They can't all fit into the church, so we screen Holy Mass at Carnegie Hall, which is right across the road."
On Sunday pilgrims can visit sites associated with St Margaret, including the Abbey and St Margaret's Cave, as well as enjoy guided tours, from 10am.
Later Archbishop Leo Cushley of St Andrews and Edinburgh will lead the procession from the Glen Gates at Bridge Street through the High Street to the church at East Port at 2pm.
Margaret became Queen of Scots in 1070 and was renowned for her good influence on her husband, King Malcolm III, as well as her Christian piety and her charitable work, including feeding orphans in Dunfermline.
The pilgrimage was resurrected in 2015 as people from across the world continued to show remarkable devotion to the saint.
Many visitors from Europe and America regularly visit the church to venerate St Margaret's relics.