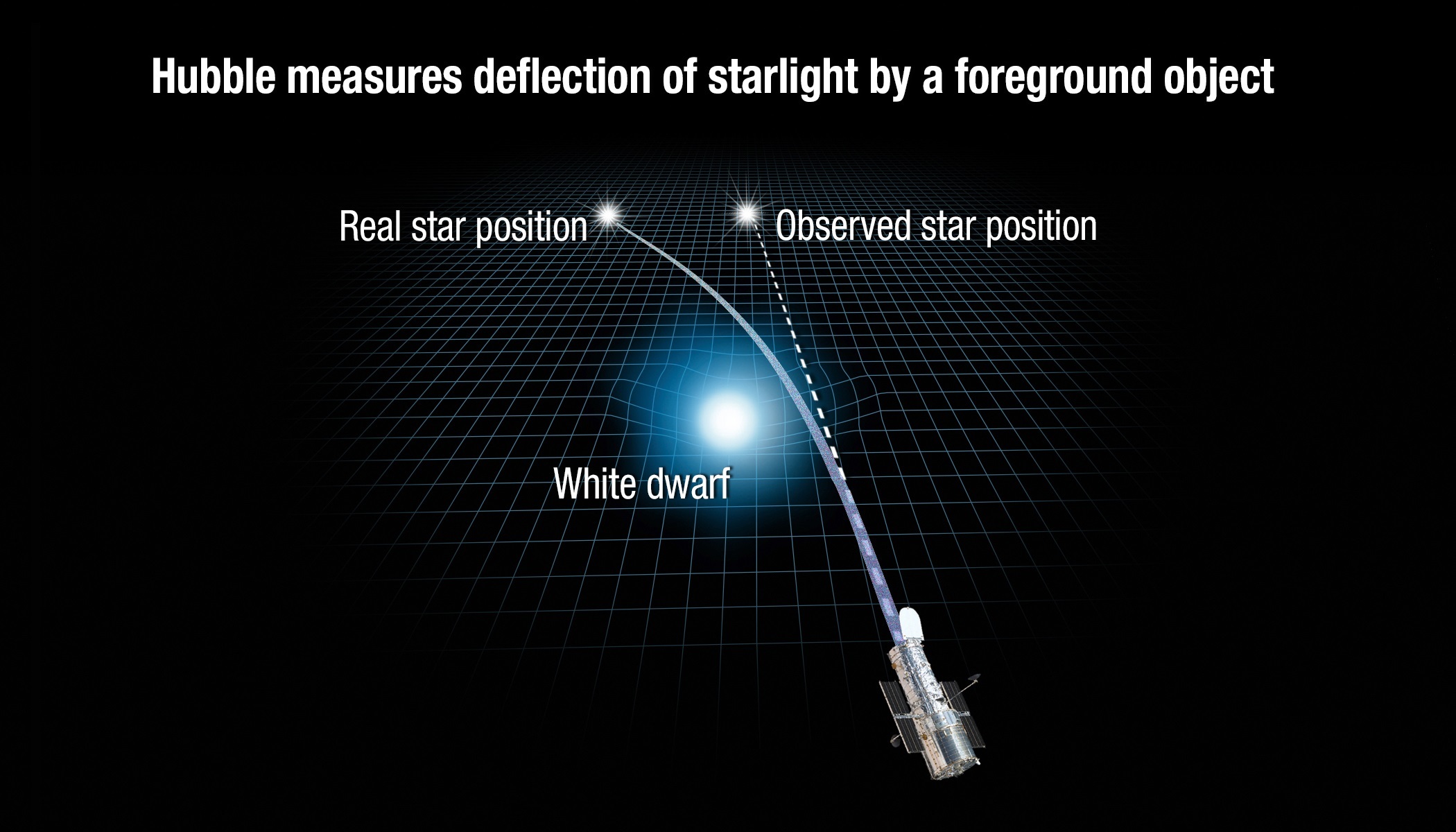 Scientists at the University of St Andrews have made a breakthrough discovery nearly 100 years after bending light was seen to cause the displacement of stars.
A study, co-authored by Dr Martin Dominik from the university's school of physics and astronomy, has revealed the displacement of a star caused by a celestial body other than the sun bending its light.
In 1919, astronomer Sir Arthur Eddington's tested Einstein's theory of general relativity for the first time during solar eclipse, discovering that stars can be displaced by the bending of their light by the sun's gravitational pull.
The phenomenon was surprising, given light has no mass and therefore would not be expected to be affected by gravity.
Using data from NASA's Hubble Space Telescope, the researchers were able to take much more detailed measurements than Eddington could a century ago.
The astronomers were able to precisely determine the mass of the nearby white dwarf star Stein 2051 B, by repeatedly observing the changing position of another closely-aligned star passing in the background over two years.
Their findings have been published in the renowned journal Science.
Dr Dominik said: "While Eddington measured an already incredibly small angle, corresponding to the diameter of a human hair seen from 10 metre distance, we measured displacements that were 1000 times smaller, corresponding to the angle subtended by a virus at the same distance."
Like invisible glass lenses affecting light, the gravitational field of stars displaces and distorts the images of background stars passing in angular proximity on the sky, thereby providing a direct measurement of the mass of the foreground star.
Dr Dominik teamed up with the study's lead researcher Dr Kailash Sahu from the Space Telescope Science Institute in Baltimore.
The distortion of images of background stars, resulting in an apparent brightening known as photometric microlensing, has been observed more than 10,000 times since 1992.
However, the positional shift of the images, known as astrometric microlensing, was observed for the very first time.
Being unable to predict the technological advances over the coming decades, Albert Einstein himself concluded in 1936: "Of course, there is no hope of observing this phenomenon directly."
Dr Dominik, who coined the term astrometric microlensing, added: "While astrometric microlensing currently seems to be mostly a curious effect, it will very soon turn into a most useful tool to survey our dark neighbours."