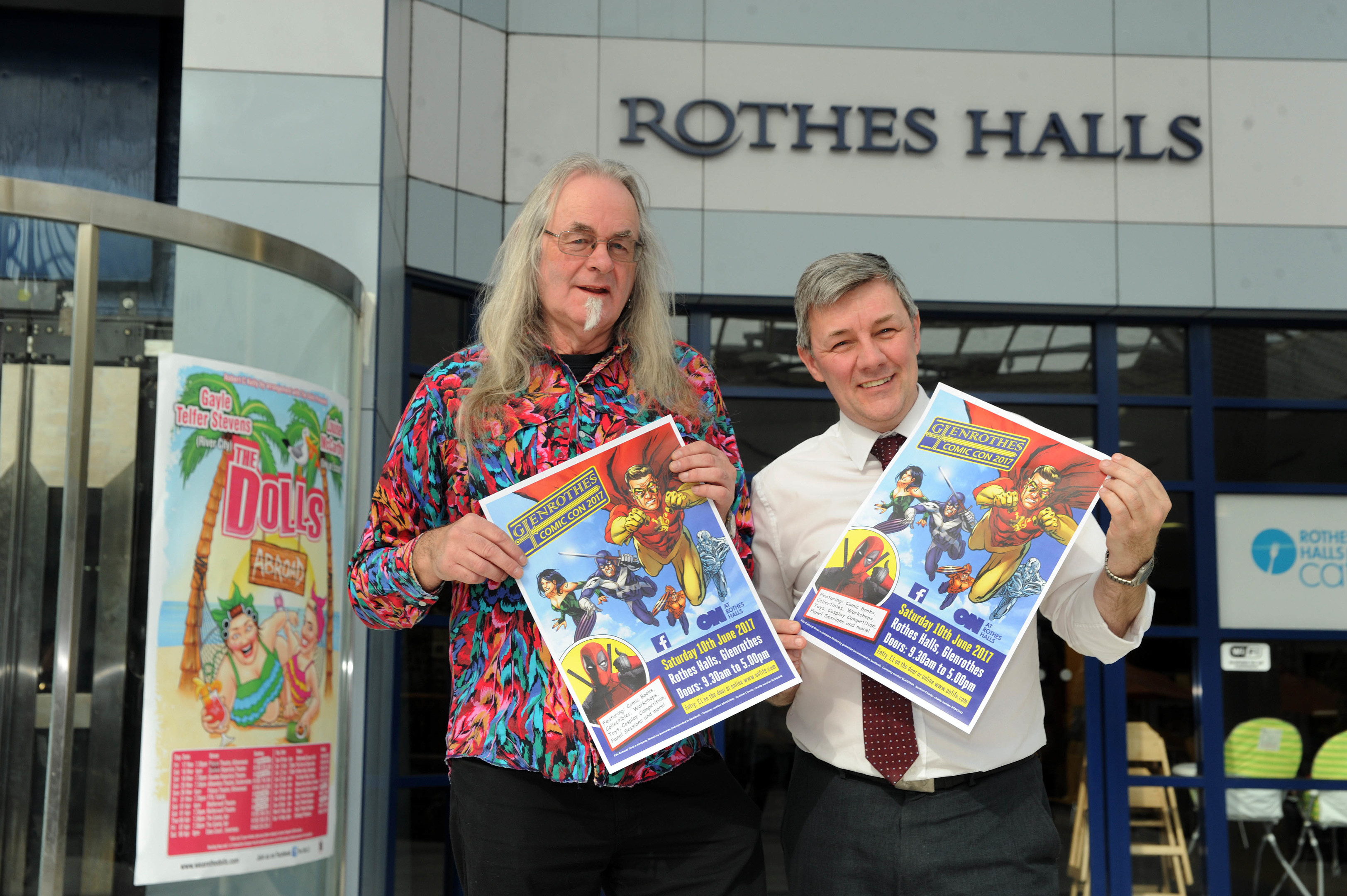 Glenrothes business owners are setting their phasers to "stun" in anticipating of a bumper weekend of trading.
Thousands of pounds are expected to be pumped into the town's economy throughout Saturday as floods of visitors – many of whom were decked out in fancy dress – arrived for the first Glenrothes Comic Con.
From movie memorabilia to anime and cosplay, the Rothes Halls event pretty much had it all.
A whole host of top comic book and science fiction talent was lined up by organisers for the event, which is the largest of its kind to ever take place in Fife and opened its doors at 9.30am.
With advance ticket sales reaching almost 600, Fife Cultural Trust, which is organising the event, say that preparations for a second are already underway.
"The expectation is at least 1,000 will attend and hopefully many more," said June Souter, the trust's service development officer for libraries.
"A total of 565 people went to the effort of pre-booking the £1 entry fee (and) there is at least one more Glenrothes Comic Con in the planning that will develop following this first one."
Among the host of guests taking part in Saturday's event are writer and artist Dan McDaid of DC Comics, Doctor Who, Judge Dredd and Dark Horse fame and award-winning comic and video game writer Gordon Rennie.
VIPs in attendance also included veteran Marvel and DC Comics artist Mike Collins, who is now the storyboard artist for Doctor Who, Class and Sherlock for the BBC, and 2000AD and Vertigo artist Will Simpson, who is currently storyboarding Game of Thrones.
And there was also the added draw of seeing Bumblebee and Barricade, from the hit movie franchise Transformers, in the Kingdom Centre.
The @RothesHalls is jumping for the debut @GlenrothesComic Con – get down for the cosplay competition this afternoon pic.twitter.com/K8YF05GYQO

— ON Fife Press (@ONFifePress) June 10, 2017
For more, see Monday's Courier.