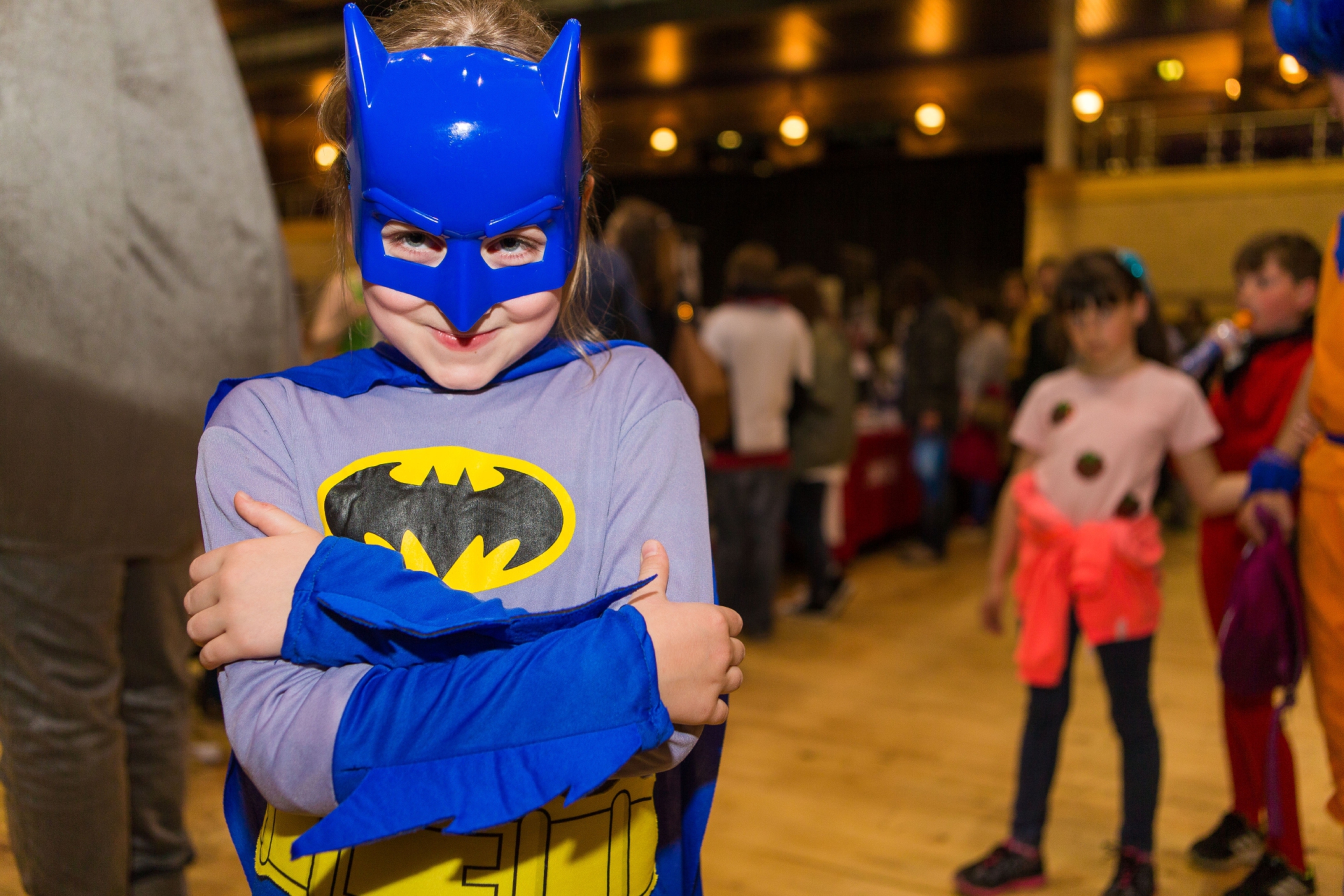 The organisers of this month's Glenrothes Comic Con have promised to make next year's event bigger and better.
More than 3,000 people descended on the Rothes Halls, surpassing all expectations for what was the biggest event of its kind ever held in Fife.
Organised by Fife Cultural Trust and supported by community group Go Glenrothes, the event aimed to capitalise on the recent boom in comic book and science fiction culture and help establish the town as a visitor destination.
While the inaugural event is being hailed a huge success, Gary Erskine from Fife Cultural Trust said that areas of improvement had already been identified for next year.
"We were pleasantly surprised by the response to the first Glenrothes Comic Con," he said.
"The wet weather may have had a detrimental effect on some events, but it encouraged people from across Fife and beyond to visit Glenrothes.
"Our audience on Saturday was more family orientated than expected and as a result we plan to have more children's workshops and activities for next year, along with the variety of creator panels.
"We've received very positive feedback from both vendors and visitors to the Rothes Halls, the only problem was the heat in the main hall and we're looking to see how we can alleviate that.
"We plan to hold more workshops and only a few panel sessions but will make sure that it is clear from the outset who they are aimed at and what they will cover."
Mr Erskine continued: "Working with a new event in the Rothes Halls venue and utilising all the rooms and halls proved a major learning experience on the day, but we have now seen how best we can make use of the space.
"We were delighted with the end result and the numbers were way beyond even our most optimistic predictions."
Held on June 10, Glenrothes Comic Con is thought to have generated thousands of pounds for the town's economy.
From movie memorabilia and anime to comics and cosplay, crowds took advantage of the £1 entry fee, and it now looks as though the event will become a highlight of the town calendar.
Asked about preparations for next year's event, Mr Erskine added: "There will be more surprises for the show and we hope to take more from Comic Con out into the Kingdom Shopping Centre to make the whole venue a comic focused experience unlike anything currently in Scotland.
"We had the Transformers cars this year and who knows what we'll bring in 2018."