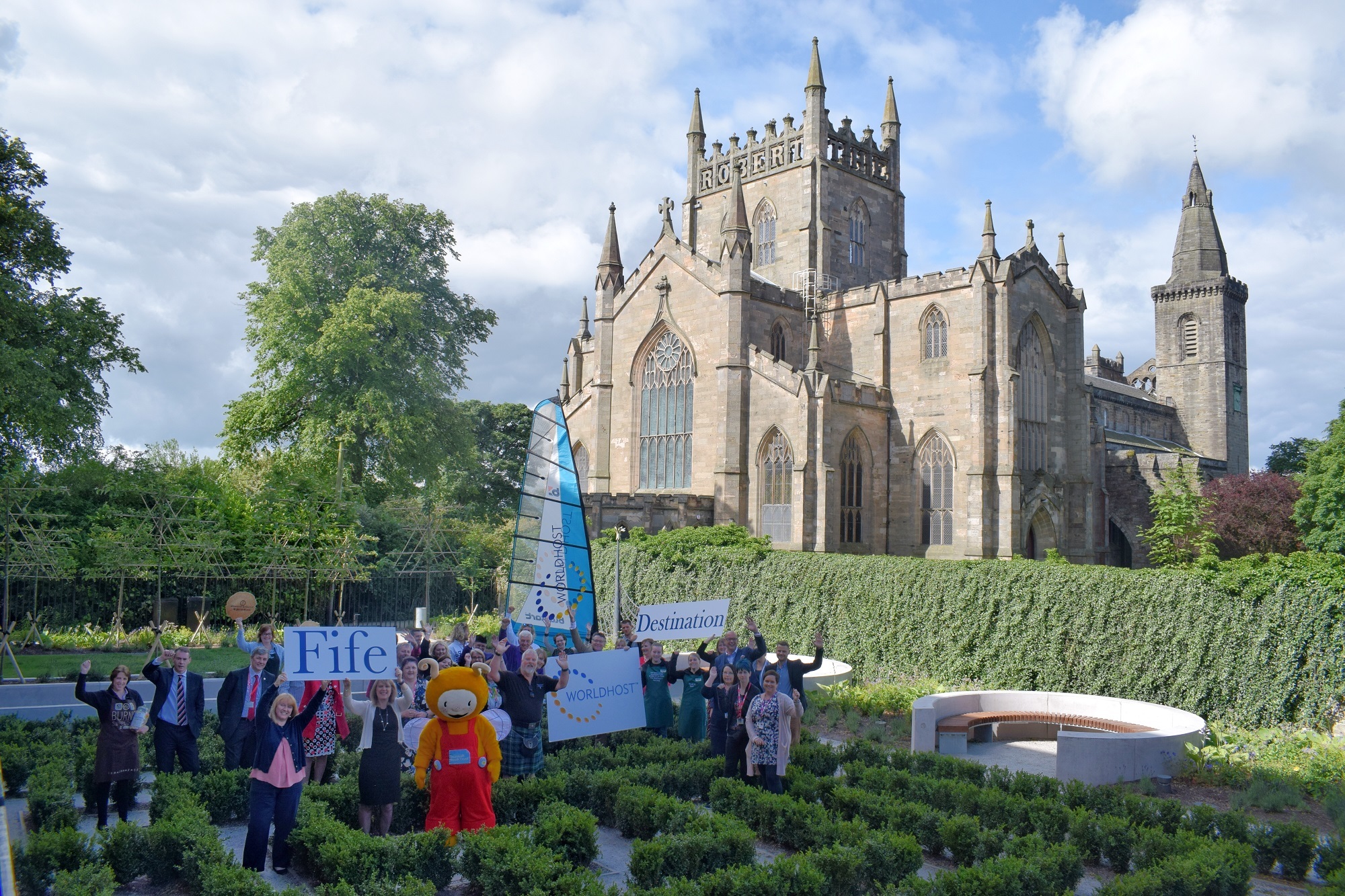 Fife is leading the rest of Scotland when it comes to delivering a quality welcome to visitors.
Now the kingdom's hard work has paid off as it has been awarded WorldHost Recognised Destination status, helping set it apart when it comes to customer service.
And it's been revealed Fife is the only area in Scotland to have more than 100 business sign up for the tourism initiative.
The campaign aims to promote Scotland as a leading tourist destination.
Fife Provost Jim Leishman, with WorldHost ambassadors Jamie and Guy Mackenzie of Blown Away Experiences, launched Fife's bid in 2015.
To qualify at least 99 Fife businesses had to become WorldHost-recognised by last March, training at least half their frontline staff.
Fife Tourism Partnership chairman Alistair Bruce said he was delighted with the levels of investment seen from local businesses who want to deliver the very best customer service.
"This dedication has seen 107 businesses in Fife achieving WorldHost status, the only region in Scotland to reach triple figures in participation rates.
"This commitment reflects the pride and passion of businesses in Fife and our focus on providing the very best service to our customers."
The campaign covers all kinds of visitor businesses from hotels to taxis, attractions to cafes.
David Allen, director of Scotland for People 1st, which manages the initiative in Scotland, said: "I am delighted that we are celebrating Fife becoming the third region in Scotland to achieve WorldHost Destination Status.
"This is a real boost for tourism in Fife and it's fantastic to see the commitment that so many local businesses across the region have made to providing excellent service for visitors."
Fife Council's tourism partnership manager Ann Camus added it not only paid recognition to the unique hospitality Fife had to offer, but helped businesses by ultimately benefitting their bottom line.
Fife Cultural Trust's chief executive Heather Stuart said it was committed to the highest standards of customer care, adding the WorldHost training had been transformational for staff and supported its ambition to deliver the best customer service at all times.
"We are delighted that Fife itself is now recognised as a WorldHost destination, benefiting all tourist businesses operating in the area.
"Visitors are now assured that Fife offers the best of welcomes and a world class customer experience."