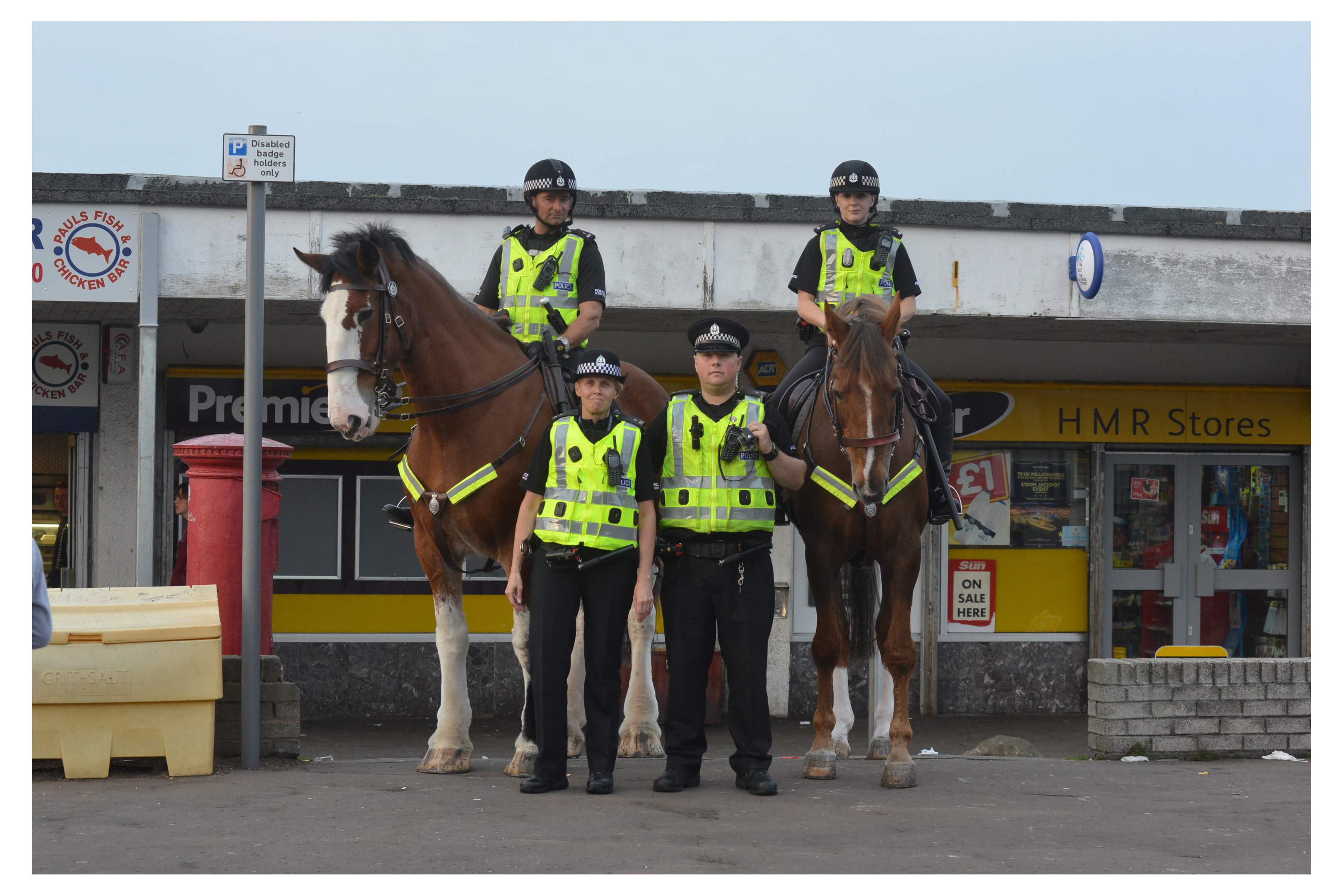 Police in Fife have launched a campaign to crack down on anti-social behaviour during the school holidays.
Dedicated officers will be deployed in towns and villages across the region in a bid to prevent disorder, with a particular focus on Dunfermline, Glenrothes, Kirkcaldy and Levenmouth.
Under the banner of Operation Prevail, high-visibility patrols will talk to communities and deal with any identified issues.
Police Scotland said the move was prompted by the end of the school term which typically results in a rise in crime, including noise complaints and disorder.
The campaign began on Thursday with officers deployed to Aberdour beach and Dunfermline town centre, where large groups of youths often congregate on the last day of term.
These patrols will continue.
As part of the initiative, street football and a youth disco have been organised in Dunfermline.
In Kirkcaldy, significant work has already been done to ensure "hotspots" are patrolled and officers have been liaising with schools to deter offenders.
Police in Glenrothes will support Summer in Riverside Park, aimed at diverting youths from crime and promoting positive life choices through a range of activities.
Areas blighted by vandalism and littering will also be patrolled by police and Fife Council community safety officers.
Levenmouth officers will target the anti-social use of motorbikes — an ongoing cause of annoyance and concern for residents there.
Across Fife, underage drinking will be tackled and regular checks of licensed premises carried out to ensure no-one under the age of 18 is buying alcohol or having it bought for them.
Operation Prevail is one of five initiatives being launched by Police Scotland's Fife division over the coming months.
Others will focus on drug misuse, road safety, violence reduction and acquisitive crime.
Chief Inspector Irene Ralston, who is leading Operation Prevail, said the intention was to keep Fife safe.
"We recognise that reports of these offences tend to rise at the end of school term and during the school holidays…we have a number of initiatives running to prevent these offences occurring," she said.
"Let's be clear, the vast majority of Fife's young people are a credit to themselves and only a small minority of individuals are responsible for the youth-related problems we see over the summer.
"This cannot be tolerated and while we will endeavour to ensure all of the facilities and events are open to everyone, anyone found to be spoiling the fun for everyone else will be appropriately dealt with."