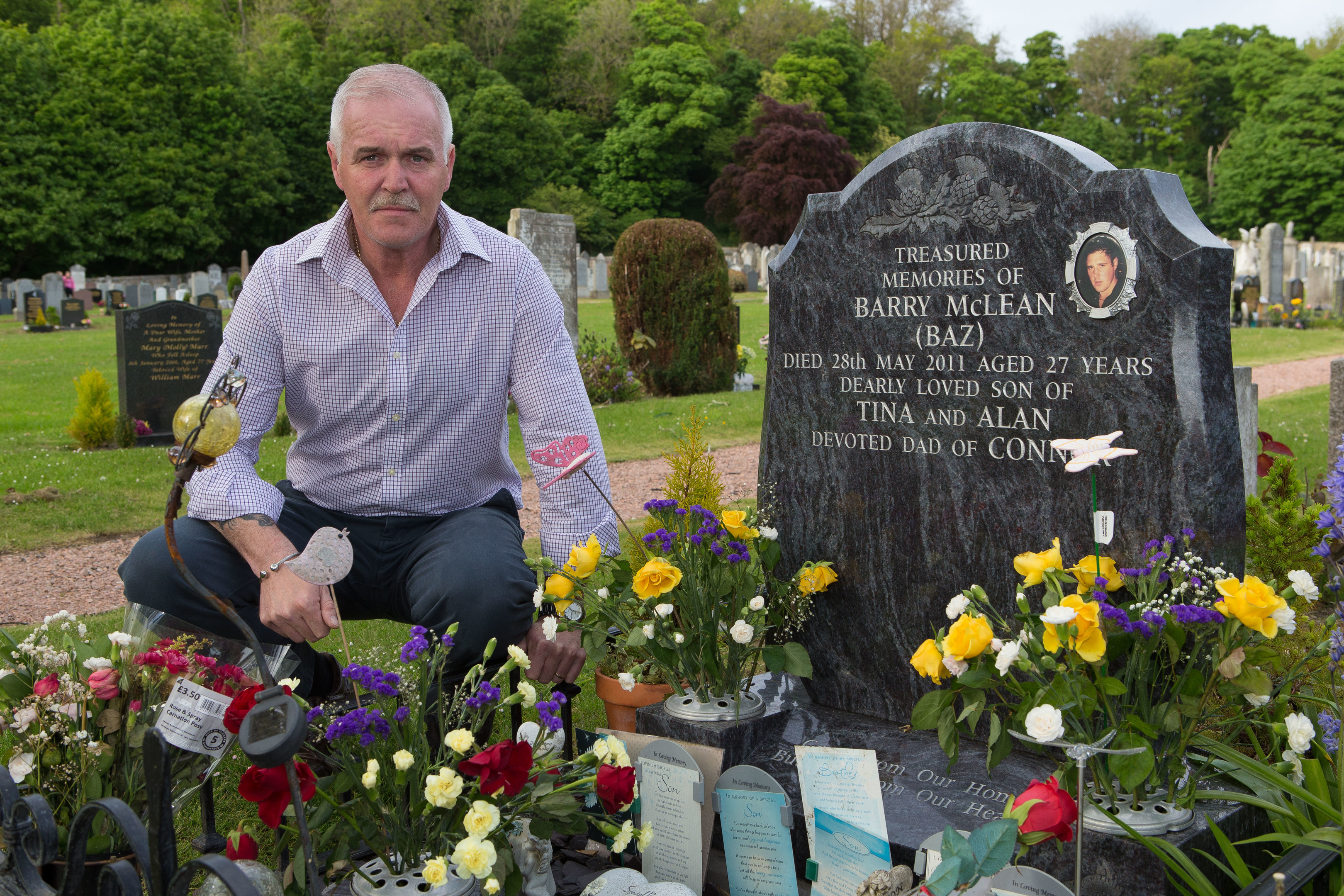 The father of a Fife man who lost his life to knife crime six years ago has expressed anger at the "sub standard" response he has received from Justice Secretary Michael Matheson as he seeks justice for his son.
Alan McLean, 54, of Burntisland, wrote to the Scottish Government to complain that he and his family had been "failed" by the criminal justice system after their son Barry died, aged 27, after being stabbed on May 28, 2011.
However, in a letter, Mr Matheson, while recognising the McLeans' frustration at the outcome of the 2012 trial, said he could only re-iterate that Scottish Ministers cannot comment on nor intervene in any court case or judicial decision.
Mr Matheson said: "The loss of a loved one is a terrible experience and no partner or family should have to experience such a loss. I hope that through time you and your family are able to move forward in so far as it is possible."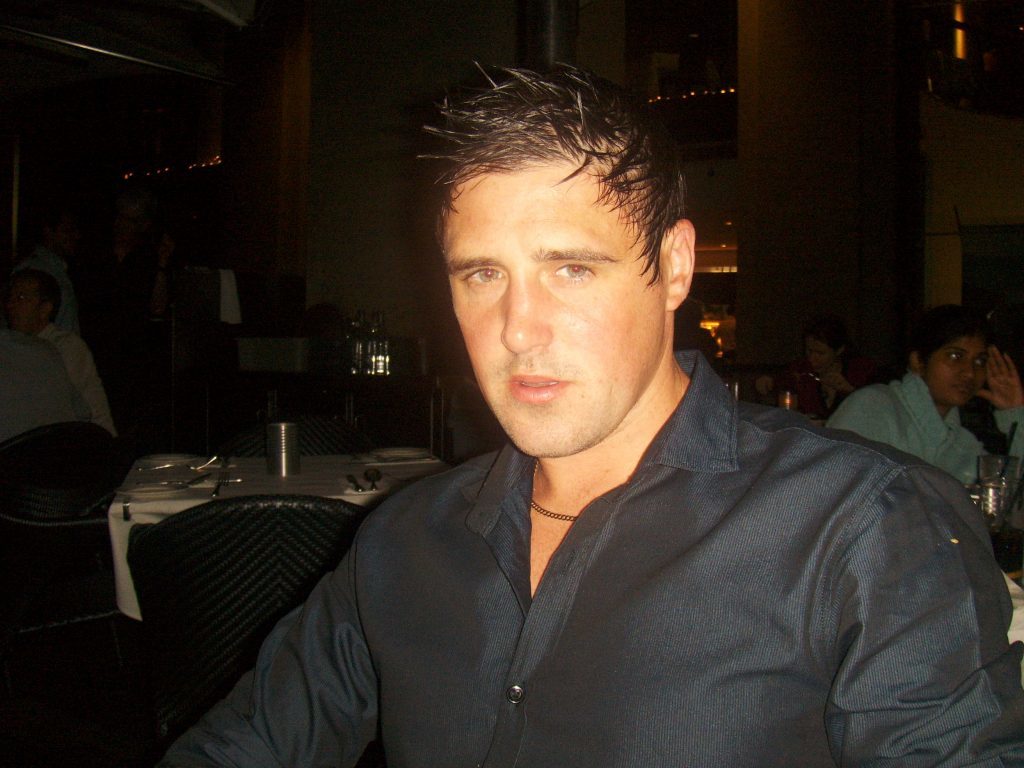 Barry, a former pupil of Burntisland Primary and Balwearie High School, left behind his baby son Connor, and partner Jennifer, when he died.
His killer, Sean Kitchener, admitted "poking" Barry with a kitchen knife but made a plea of self-defence during the 14-day trial at Edinburgh High Court in August 2012.
A jury, including one member who made headlines for "falling asleep" during the case, cleared him of murder by the smallest majority and Kitchener walked free.
With no right of appeal, the McLean family have been campaigning since for harsher penalties against knife crime.
They organised several high profile 'Ditch the Knives, Cherish Life' anti-knife crime marches, backed by the "very supportive" police, who told them before the trial it would surely be a "watertight case".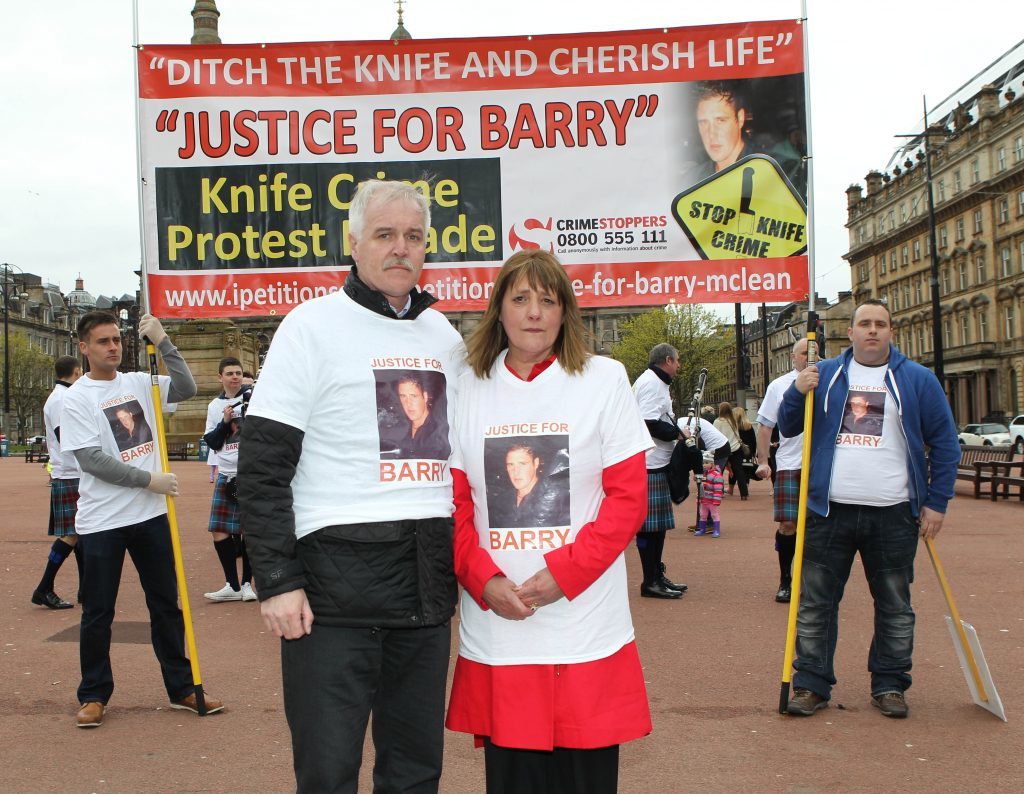 Despite being told this would undermine the Scottish judicial system, he continues pushing for judges to be allowed to refer "perverse acquittal" jury verdicts to the appeal court for review.
He had several meetings with the former Justice Secretary Kenny MacAskill and MSPs, met with the Crown Office and recently wrote to Mr Matheson who has said he is willing to pass on any further queries to the Crown Office.
Mr McLean said: "I am very angry with the response. Another sub-standard letter. "I shall forward further questions to the Crown Office and see what kind of response I get back.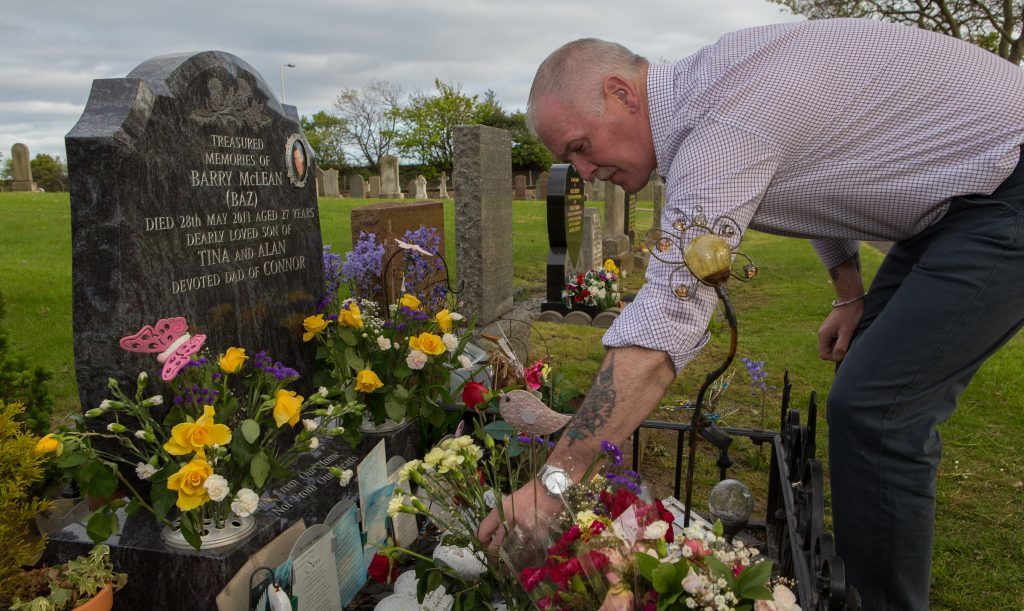 "It seems to be the case that we have followed the process and whether we are satisfied with the outcome or not then we just need to move on.
"They depend on me giving up but the system has failed us and they are not willing to investigate the failings. Why not? Why is nobody taking responsibility to investigate and make changes? Why is there no appeal process for victims but there is an appeal process for the criminals?"