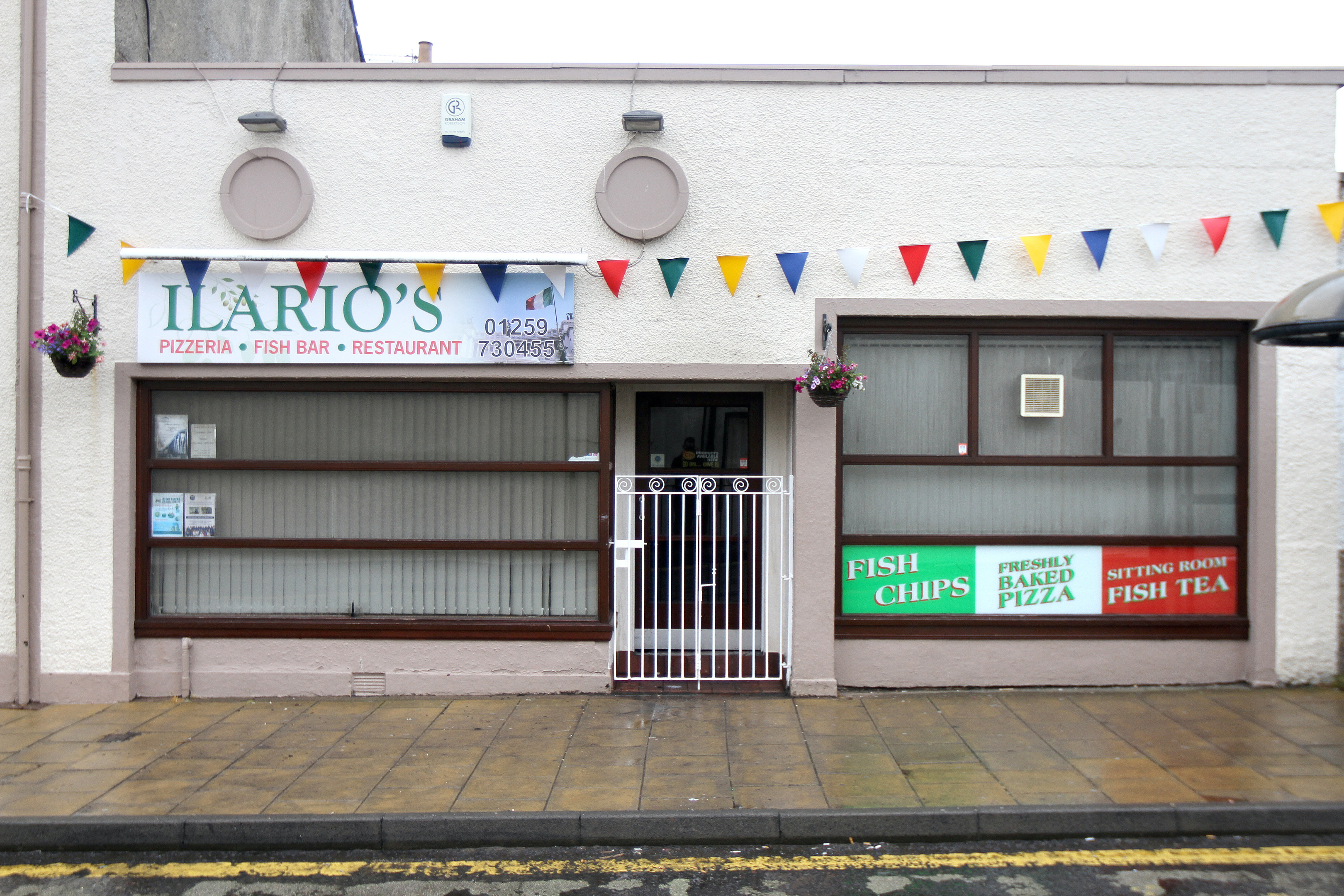 A chip shop owner whose family business was gutted by a blaze has pledged to rebuild it as he thanked the public for their support.
Riccardo Chicarella's family has run Ilario's, in Kincardine, for decades and his father Ilario was working in the popular takeaway and restaurant when a fire broke out on Thursday morning.
Members of the community leaped in to action to help Ilario, 63, as he tried to extinguish the flames, to get him out of the burning building.
Riccardo, 35, said the blaze was "heartbreaking" but the most important thing was that no one was hurt.
Posting on Facebook, he said: "My dad was in the shop at the time, but thanks to Craig Cameron and the firefighters he got out safely.
"It's the hardest thing we have ever been through and I can't begin to explain our pain. To look at it today and think of 35 years there day in day out and now it to be destroyed is heartbreaking."
He thanked everyone who had contacted them offering support and words of kindness as he said he hoped the High Street business would reopen soon.
He said: "My mum and dad are in tears reading all the kind words, knowing you are all there thinking of us and offering help at any chance.
"My dad came to this country with nothing and worked day and night to make a life for us, so yesterday will be nothing to him, he will not let anything kill his dream."
One person was taken to hospital and two people were treated at the scene by paramedics following the fire, which broke out around 10am.
The male casualty was released from Forth Valley Royal Hospital, in Larbert, shortly afterwards, having received further treatment.
Four fire appliances from Falkirk, Larbert and Alloa raced to the High Street premises after several people raised the alarm.