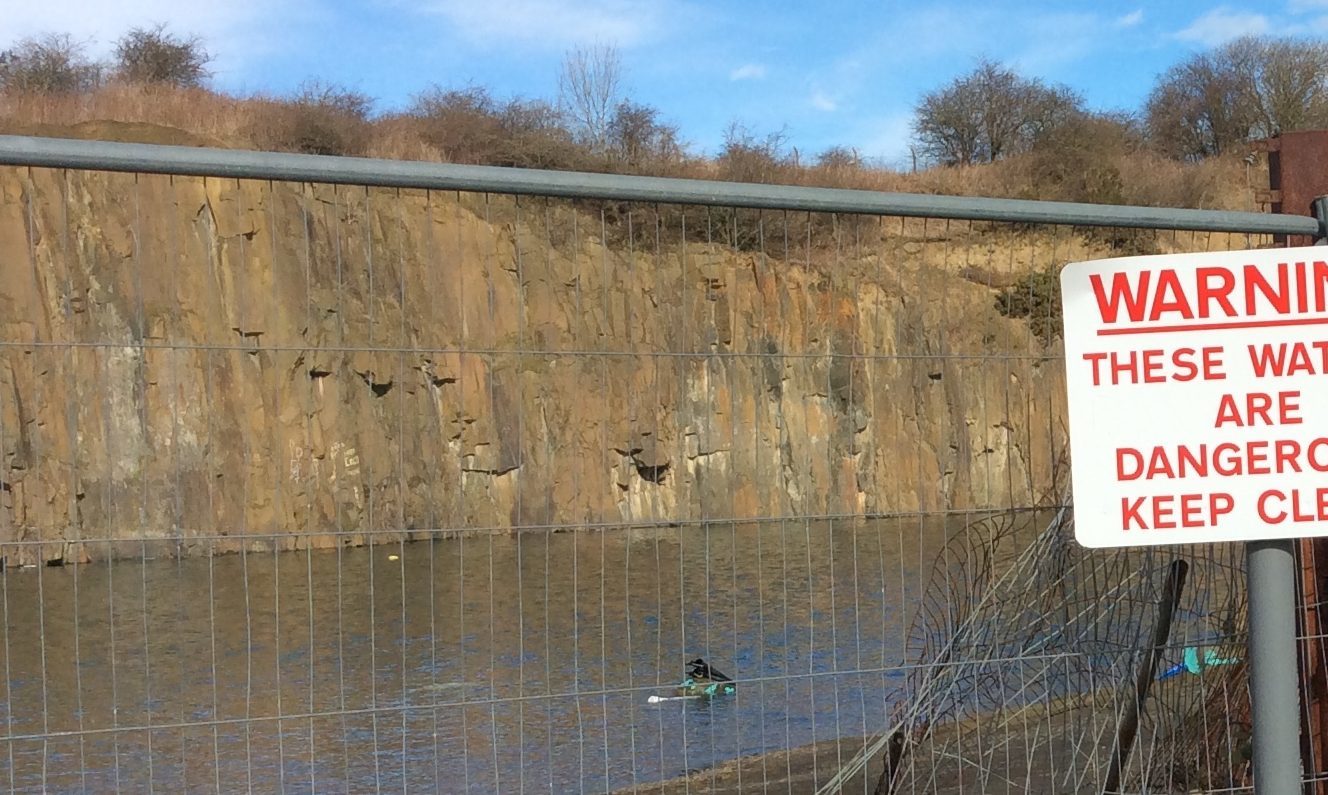 Emergency services launched a major search at a notorious Fife quarry where two youths drowned.
It is believed that a woman failed to surface at Prestonhill Quarry, Inverkeithing, a popular location for sub-aqua clubs.
Fellow divers raised the alarm when their friend failed to surface late on Sunday evening.
Several police vehicles, paramedics and fire engines rushed to the scene at around 9pm.
Police divers and a helicopter were involved in the rescue attempt.
Inverkeithing councillor Alice McGarry, who lives nearby, said: "I was watching TV when I became conscious of all the blue lights flying past.
"There's a huge number of vehicles down there, police, fire and ambulance.
"It doesn't look good. I hope to God she's alright, but who knows.
"Divers think it's a great place, but it's so deep and dark and there are so many nooks and crannies."
In June 2015 18-year-old John McKay drowned at the flooded quarry and in August 2014 Cameron Lancaster, also 18, lost his life when an ice bucket challenge went wrong.
After John's death a multi-agency partnership was set up to try to make the area safer and educate youngsters of the dangers.
Fencing erected around the water was, however, repeatedly vandalised and breached.
People were urged to stay away from the quarry while the search was ongoing.
Police Scotland has yet to issue information about the incident.
The quarry is a location regularly monitored by local officers.
Just last Saturday south-west Fife community police Tweeted about conducting a check of the area.