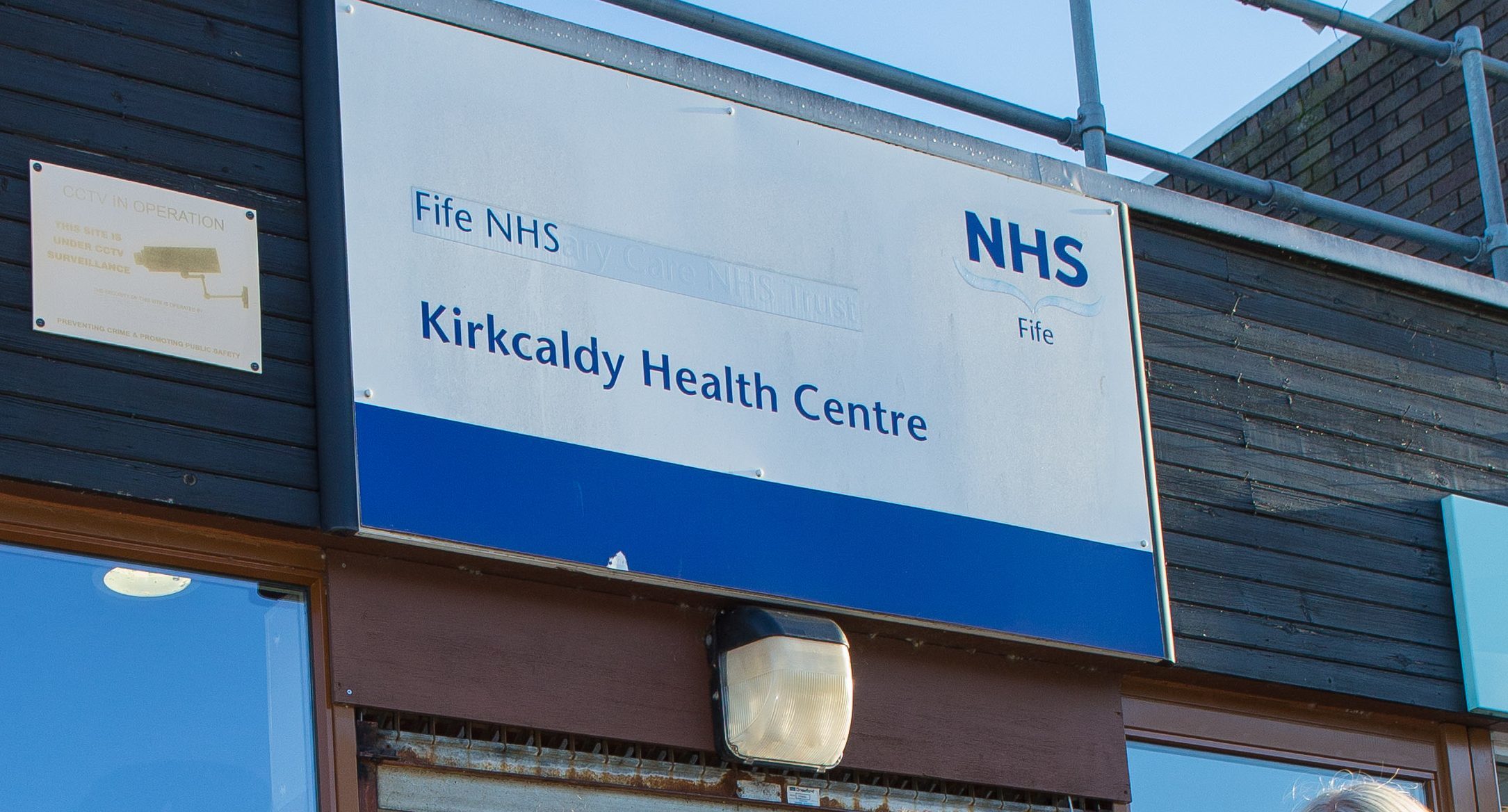 Fife's ongoing GP crisis has deepened following the closure of Kirkcaldy Health Centre's locum service.
Following the resignation of the permanent GP in November, the practice has since been run by NHS Fife with the use of locum GPs.
However, in spite of several attempts to recruit a new GP, none proved successful and that has prompted a decision to disperse the patient list to other GP surgeries after an inability to secure locum cover for three days a week from Monday, July 10.
Amongst the reasons given for the move include the difficulty in securing locums across Fife, the increase in locum costs compared to a normal GP salary, and risk fears with management of disease, screening programmes and prescribing guidelines.
Claire Baker, MSP for Mid Scotland and Fife, told The Courier that the latest development has reignited her concerns about the state of the GP situation across the kingdom – and in particular Kirkcaldy.
"As the GP crisis in Fife continues the first concern had to be with ensuring all patients found a new doctor and that all urgent and confirmed appointments are kept," she explained.
"However, this still highlights wider questions that have to be asked as to why Fife is continually facing issues with regards to GP services.
"We have had lists closed to new patients, GP surgeries taken under NHS control, and now closures.
"NHS Fife and the health and social care partnership have a duty to protect and look after patients and we know they do a good job under trying circumstances.
"We have known for some time that we face real challenges in finding GPs to come and work in Fife.
"We also know the locums are more expensive and their continued use results in even more pressures being put on an already squeezed budget."
The news is the latest of a number of problems to hit GPs across the region, including the closure of GP lists to new patients in Kirkcaldy.
"The challenges we are facing in Fife are being replicated across the country," Mrs Baker continued.
"The SNP Government has been in charge of health for 10 years now and there can be no more excuses.
"We need to see action to end the GP crisis in Fife now and I will be writing to the health secretary to call for this."
Dr Seonaid McCallum, associate medical director with Fife's health and social care partnership, stressed that Fife's challenges in recruiting GPs are "in common with the rest of the UK".
She added: "We are committed to working with practices and the Local Medical Committee to support them when they cannot recruit replacement GPs.
"We are exploring a range of support and also developing new models of care to offer alternative choices for patients."
And on the situation with the Kirkcaldy Health Centre Locum, she explained: "This single handed GP practice had been run with the support of locum GPs since November 2016.
"Despite strenuous efforts to recruit a replacement it has not been possible to do so.
"The locum support for this practice is no longer available, meaning there is no alternative but to offer patients registration at an alternative practice.
"Fife health and social care partnership's priority has been to ensure each and every one of the patients registered at this practice has a continuity of GP service following its closure and to arrange for the safe transfer of medical records.
"We are grateful for the co-operation of all the other GP practices in Kirkcaldy."