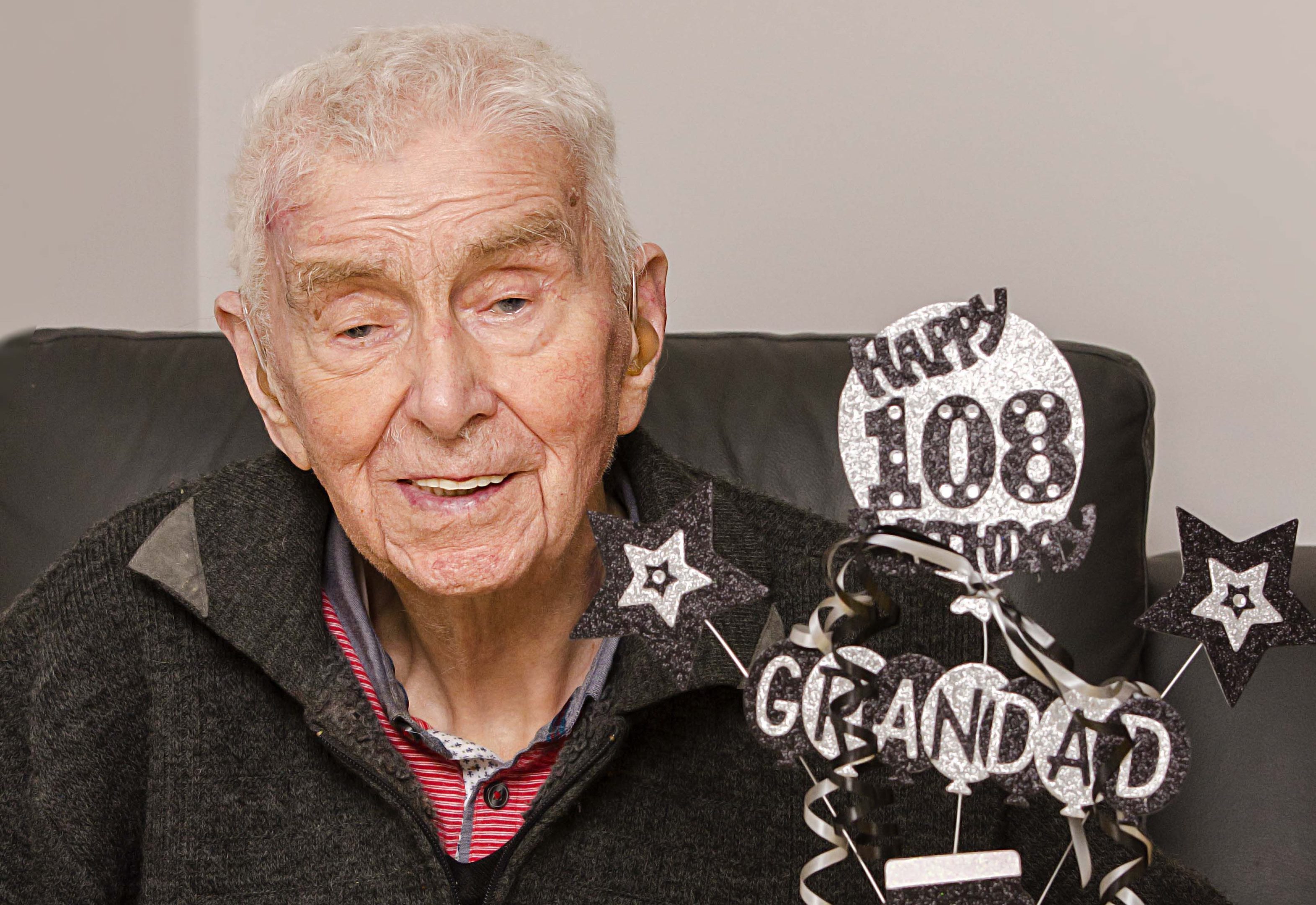 A tipple of brandy and a Stephens the Bakers pie – that's the secret to a long and happy life.
And Dunfermline gent Jim Crombie should know.
For he's just celebrated his 108th birthday – but swapped his favourite pie for a slice of cake, washed down with, what else,  a wee brandy.
The former Royal Marine has visited the bakers since the age of eight.
Mind you, in the family his favourites aren't really 'Stephens'.
Mr Crombie recounts a time when a young niece from the south of England was staying.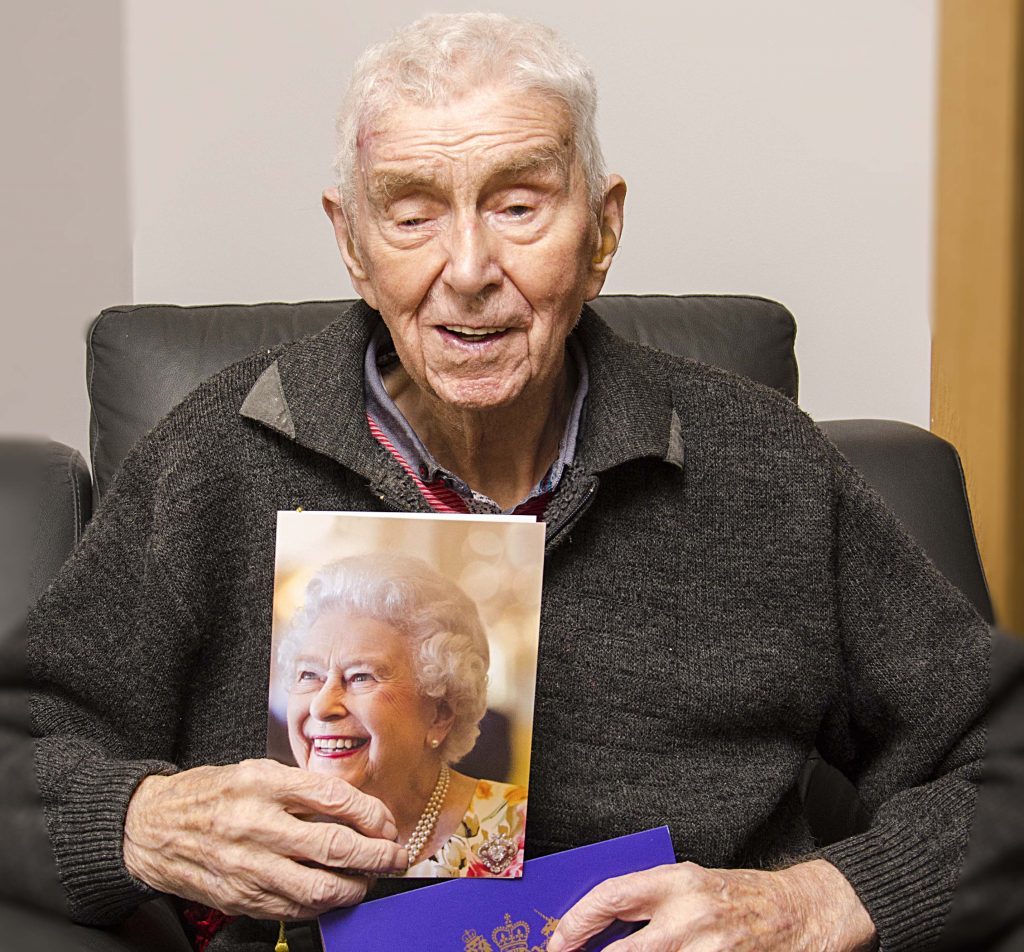 "It was in the 1950s, and she was sent out to get some things. She went away and came back a while later, but she said she hadn't been at any shop called Stephens."
There were a lot of puzzled looks, as it was the only shop in the part of the town centre she'd gone to.
"Then she came out and said she had been to Step Hens. From the day on it was always Step Hens!" he laughed.
Mr Crombie, who lives with granddaughter Coreen Wightman, still plays miniature carpet bowls now and again, when he is at his local day care centre.
The Jean Mackie Centre is a home away from home, and he's adored there, while he has nicknames for all the devoted staff.
And the football fan loves the Pars and listens to every match on his radio to cheer them on, although he admitted his hearing isn't so good nowadays, which makes it a bit more difficult.
Mr Crombie, who was born in the town in 1909, said: "I've been very lucky."
He has kept active, enjoying in the past badminton, cricket, football and bowls.
Mr Crombie started work at a young age, delivering pints of milk when he was only eight, and earning five shillings a week.
He then joined the Co-operative Society, serving and delivering groceries using a wheelbarrow at the age of 14.
Aside from a spell in the Royal Marines during the Second World War, he worked for the Co-op until 1968, during which time he had been promoted to manage 23 branches.
He has one daughter, Mabel, 81, two grandchildren, three great grandchildren and two great great grandchildren.
Sadly Mr Crombie's wife Mary passed away 15 years ago.
But he recalled it was "love at first sight".
"I was off work because I had broken my collarbone when I met Mary. I decided there and then she would be the girl I was going to marry."