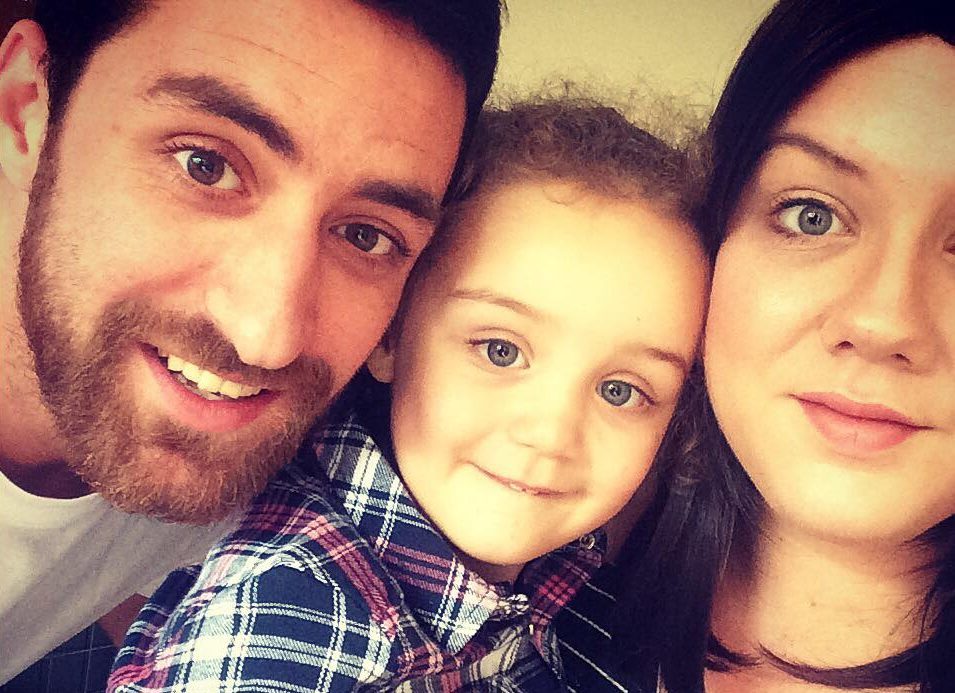 A campaign has been launched to keep a young Fife mum close to her family during a lengthy stay in hospital for cancer treatment.
At just 23, Stacey Berrwin from Glenrothes is about to undergo stem treatment for acute lymphoblastic leukaemia at the Beatson West of Scotland Cancer Centre in Glasgow.
She faces weeks in hospital and it was feared her family including three-year-old daughter Aliyah and partner Saeid would not be able to stay by her side.
But after word got out, people have rallied round to help, including Kinglassie fundraiser Catherine Sala-Murray who runs the Kats Mission Facebook page.
Catherine's "For Aliyah" campaign has already raised around £1,300.
And a hotel in Glasgow has offered two weeks of free accommodation.
Stacey's mum Coleen, who lives in Kennoway, said: "We just want to be with her, as close by as possible.
"We asked for help on Facebook and it's so overwhelming. The response has been massive.
"We just want a bed to sleep in, and the whole thing has snowballed."
Before her diagnosis in February, Stacey had been suffering from muscle pain.
"She thought she'd pulled a muscle," said Coleen, 43.
However, further tests confirmed blood cancer and her treatment is expected to start this week.
Coleen said the disease had taken its toll on Stacey both physically and emotionally.
"It's just been such a struggle for her," she said.
"Emotionally she'd really struggling as well, so Saeid has been looking after her."
Stacey's treatment will involve radiotherapy and chemotherapy to prevent her immune system from rejecting the donor's blood cells.
With her immune system compromised, she will need to be kept free from infection in the weeks following the procedure.
"We're hoping that she takes on all the donor's cells to make new blood cells.
"I think if she gets to the five year mark without anything coming back, she will be cured."