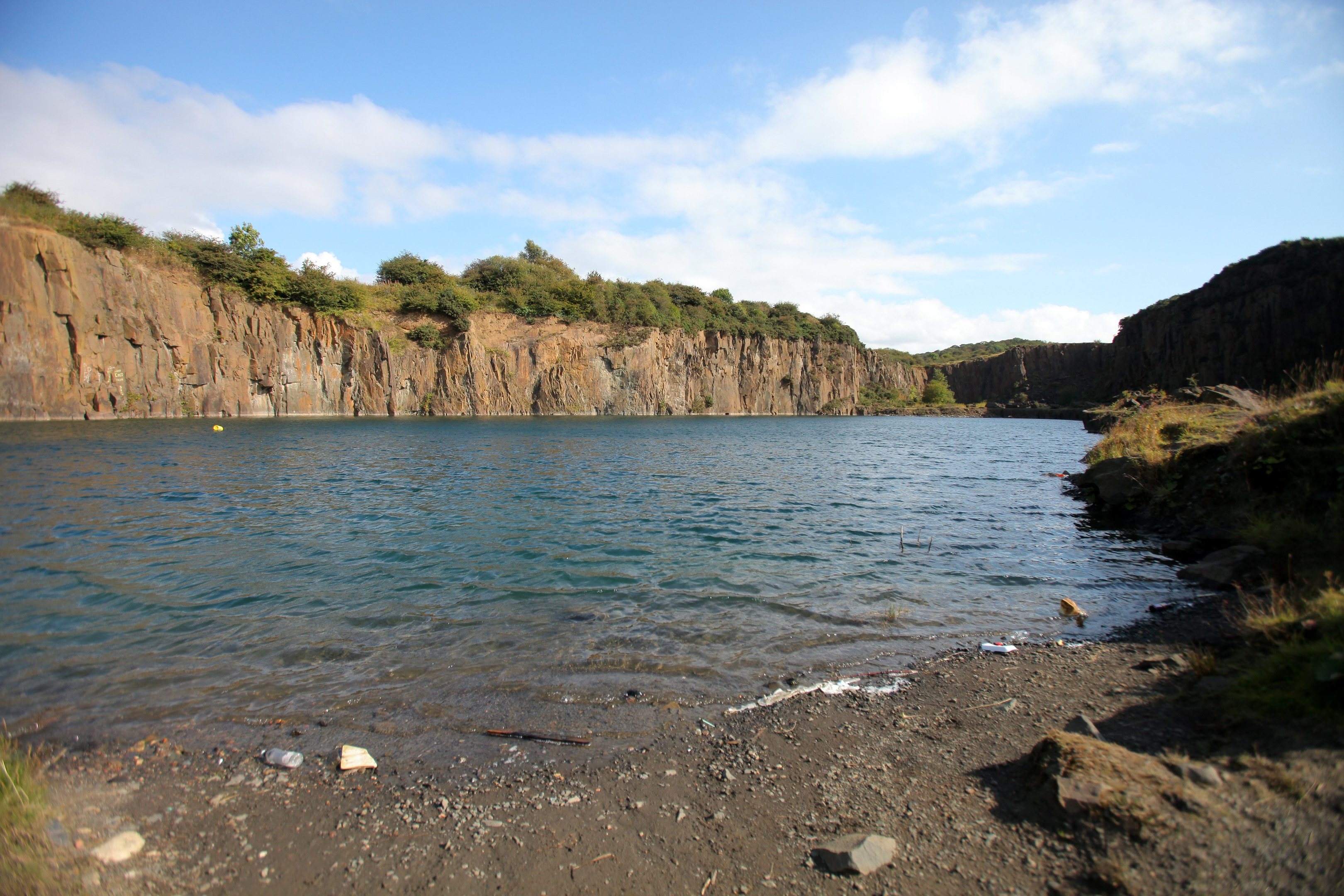 Three deaths in three years at Scotland's most dangerous quarry have prompted a campaign for its closure.
Two local people who lost loved ones at Prestonhill Quarry near Inverkeithing have joined forces to urge politicians to act together to improve safety there.
Gillian Barclay and Kevin O'Neill have called for the quarry to be drained and filled in following the tragic death of diver Kelda Henderson, 36, from Edinburgh on July 9.
Gillian's 18-year-old son Cameron Lancaster drowned in a tombstoning accident there in 2014 while attempting an ice bucket challenge, and 10 months later teenager John McKay from Kirkcaldy died at the same spot.
Kevin's brother Robert lost his life in 1973 at the age of 12, after rocks gave way as he threw stones into the freezing water.
Rejecting claims that a permanent diving centre at the site would help address safety concerns, Gillian and Kevin said it was vital to remove any draw for young people.
"Enough is enough," said Kevin. "What's it going to take to get this place drained and filled in?"
The pair's first step is to write to local councillors, MSPs and MPs calling for their support.
This will be followed by a public meeting in Inverkeithing in a few weeks to discuss the issue.
"If the diving community wants to come along then that's great," Kevin said.
"Come along and let's hear what you've got to say and we'll tell you the reasons we think the place should be closed completely.
"These deaths shouldn't have happened in the first place and there should be no more."
Gillian siad the latest victim, Kelda Henderson, was a drama teacher at her daughter's school and that her daughter was a friend of Ms Henderson's son.
"It's a bizarre co-incidence," she said.
"When we heard the helicopter and the sirens that Sunday it just brought it all back. I was horrified."
Gillian said she recognised draining the quarry would be "technically and financially difficult" but claimed public access should at least be completely restricted.
Fencing erected at the site has continually been ripped down and Gillian believes plans for housing nearby would reduce the quarry's remoteness and cut its appeal for youngsters.
Qualified diver David Goodwin agreed that security should be stepped up but argued the quarry should not be drained.
"We use it for rescue diver training and it's as safe as any diving environment outwith a swimming pool but it needs a proper fence put around it."