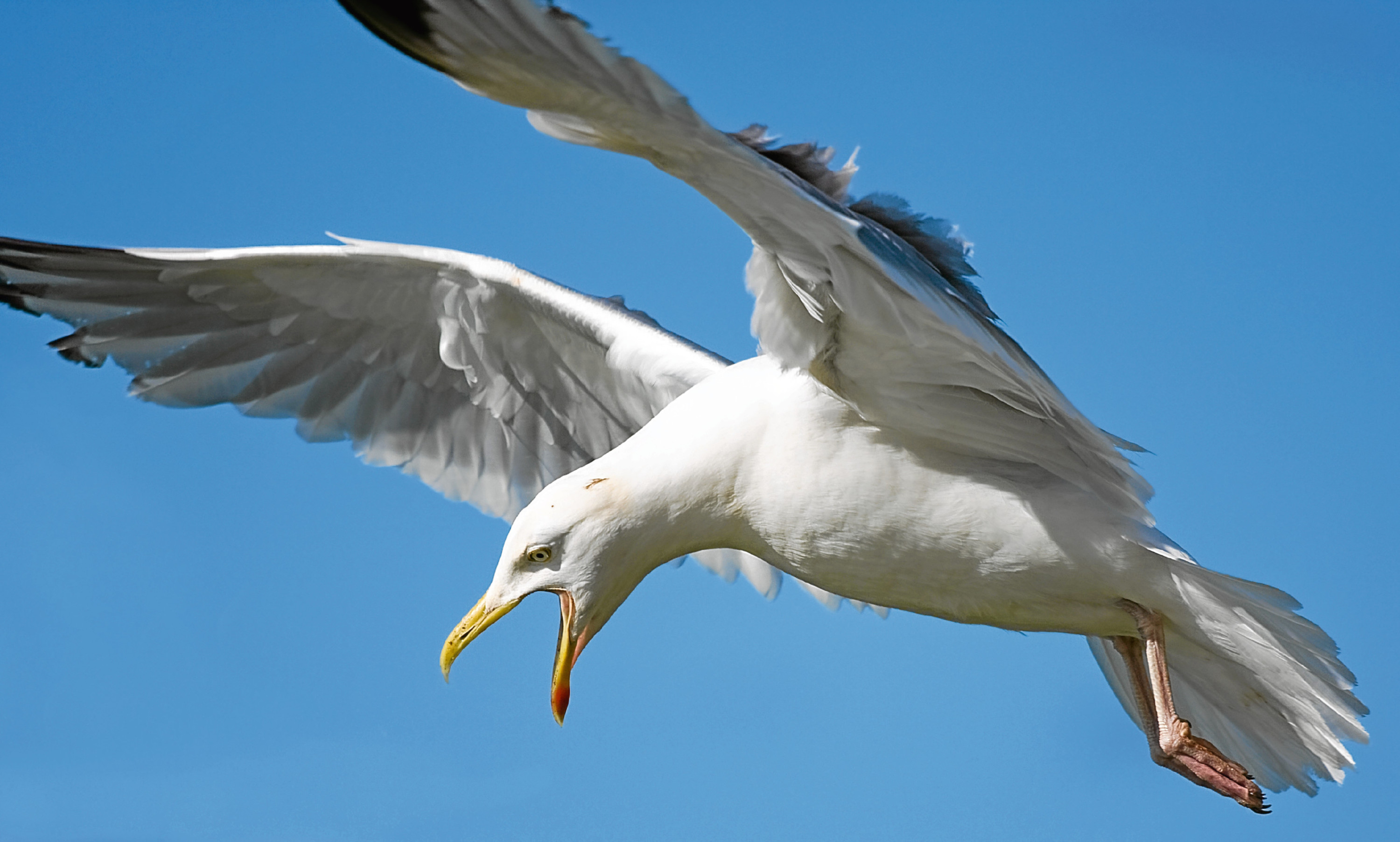 Any attempts to cull Fife's seagull population would be "ludicrous", an animal rights group has claimed.
Animal Aid has written to Fife Council calling on it to resist calls for a so-called "gull cull", claiming that the birds are only acting out of instinct.
It follows several reports this summer of members of the public being attacked by avian assailants, prompting calls for their numbers to be controlled.
However, in a letter to senior council officials, Tod Bradbury, an Animal Aid campaigner, says a cull would be an overreaction by the local authority.
"Like all good parents, gulls will do anything to ensure their offspring are safe and protected," he says.
"As such, during nesting season – which happens to also coincide with many people's summer holidays – gulls will ensure that any perceived threat to their children is seen off.
"To cull animals for protecting their babies is ludicrous."
Earlier this month, Fife Council's environment convener, Ross Vettraino, said "every possibility" would be investigated in a bid to protect the public from aggressive birds. However, it is thought that a cull would only be considered as a last resort.
Fife woman suffered heart attack after terrifying seagull attack
That followed the plight of Margaret Cruickshanks, who was walking her son's dog in the Hayfield area of Kirkcaldy when she was attacked by a seagull, an incident she claims prompted her to suffer a heart attack.
As a protected species a mass cull of seagulls cannot take place without special dispensation, however, community leaders and Kirkcaldy residents have contacted The Courier to voice their support for such action.
Despite this, Mr Bradbury says that alternative solutions are available, and that these have also been highlighted to Fife Council in a bid to avoid such action.
"We hope Fife Council will adopt some of the measures outlined to them, which are usually cheaper and more effective than lethal measures – therefore making them better for residents, rate-payers, and above all, wildlife," he said.