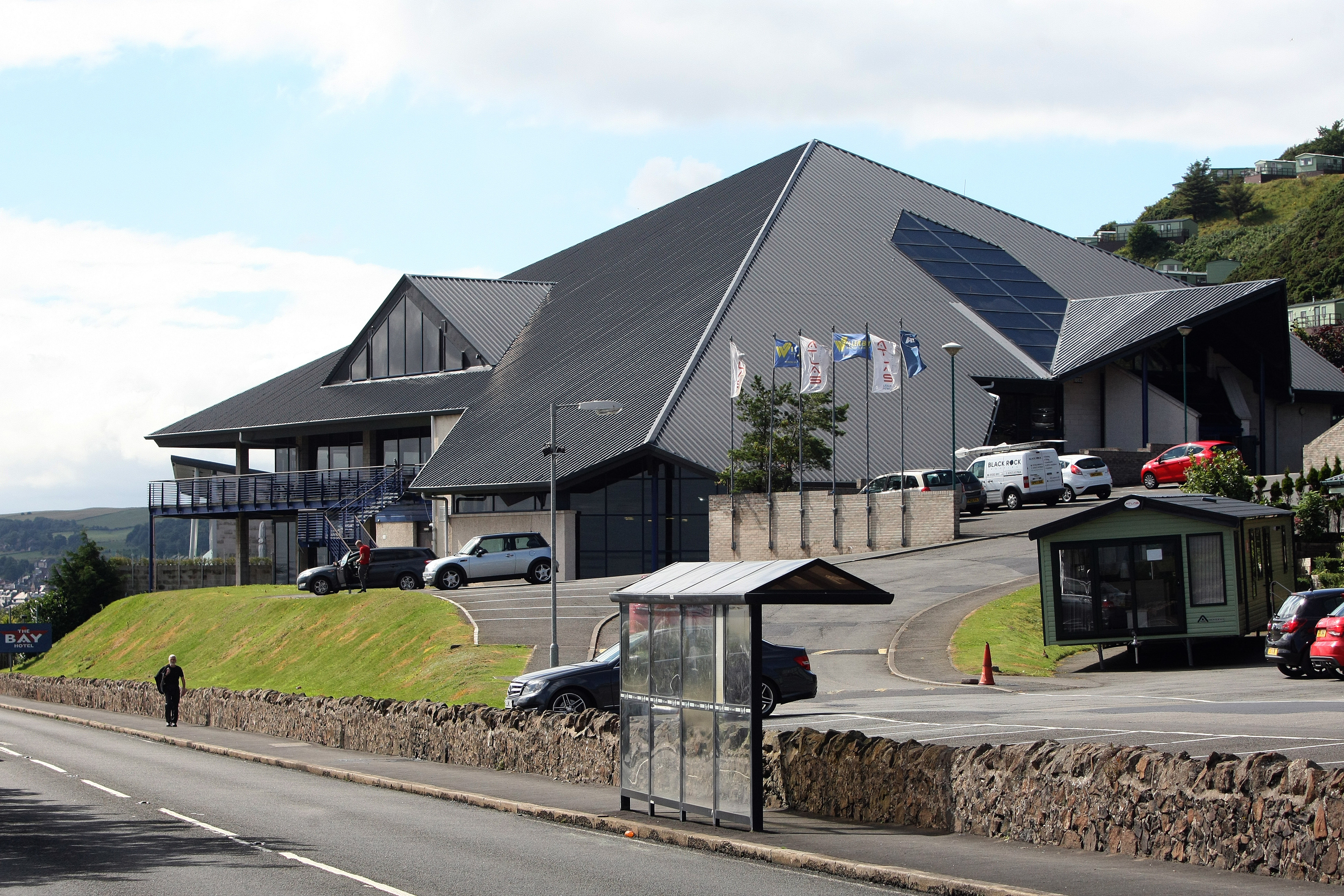 Police in Fife have launched an investigation after a gang of masked raiders targeted a popular Fife holiday park in the early hours of yesterday morning.
Four men with their faces covered broke into an office and leisure building, stole a safe and attempted to force entry to an ATM within the foyer at Pettycur Bay Holiday Park near Kinghorn.
The shocking incident is said to have taken place between 2.45 and 3am, when most of the visitors staying at the holiday park were asleep.
The thieves are then understood to have left the area in a dark-coloured vehicle, possibly a Mazda 3, bearing the registration plates SK56 UKX.
Subsequent inquires have established the same registration plates were stolen from another car at Auchingane in the Dreghorn area of Edinburgh some time after 4.30pm on Tuesday.
Police say the men involved in the break-in are then believed to have travelled south over the Forth Road Bridge before abandoning the safe near Monktonhall Colliery in the Millerhill area of Edinburgh.
It is understood the safe was empty when it was found, although authorities have refused to divulge exactly what had been kept in the safe overnight.
However, sources have suggested at least a four-figure sum of money was taken.
Detective Inspector Paul Dick, of Kirkcaldy CID, said: "We're conducting extensive inquiries locally as well as liaising with our colleagues in Edinburgh and, as part of this, we're asking anyone with information to get in touch.
"I would urge anyone who may have seen suspicious behaviour in the
Kinghorn, Dreghorn or Millerhill areas in the early hours of Wednesday
morning to come forward.
"Likewise, anyone who has seen a car with these registration plates is asked to help us trace these men and prevent further crimes being committed."
Those with information can contact Police Scotland on 101, quoting 0359  of July 26, or give information anonymously to the charity Crimestoppers on 0800 555 111.
A number of residents said the first they knew about the raid was when they saw a police presence at the site on waking up first thing in the morning.
Police cars were stationed outside the main reception building, while a cordon had also been placed at the main entrance and around an area of car park.
No one from Pettycur Bay Holiday Park was available to comment on the break-in and theft last night.
However, a statement released by the park on social media had earlier confirmed its main door was inaccessible due to an "incident", urging guests and visitors to use the neighbouring Bay Hotel to access restaurant, bar and leisure services.
The park then said it was "business as usual" early yesterday afternoon, although it said the ATM would be out of action until further notice.