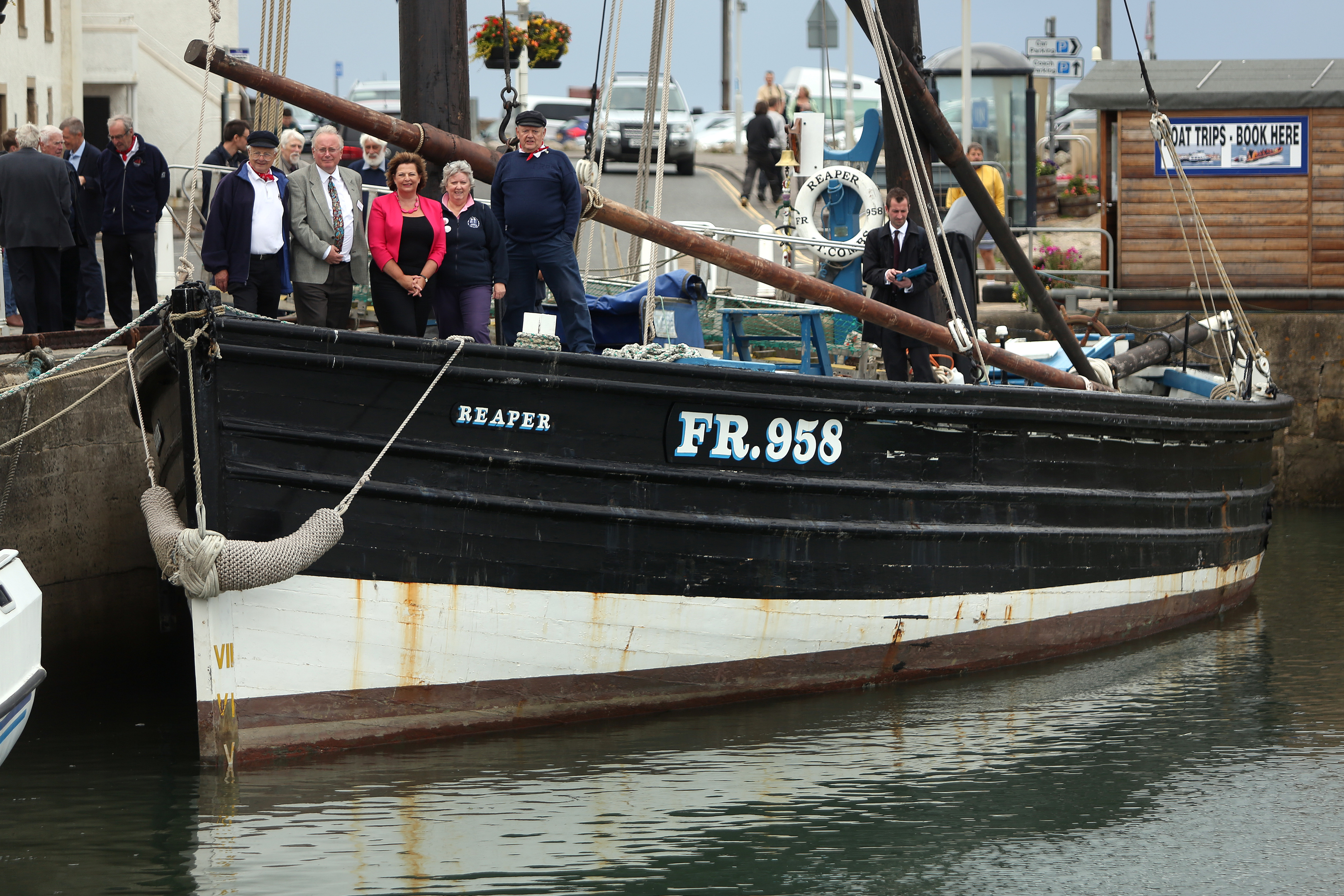 An iconic fishing vessel is to undergo a £500,000 refit a year after it suffered significant damage in a Mearns storm.
The Scottish Government has announced funding for historic herring drifter, Reaper, which has for 30 years acted as an outreach ambassador for the Scottish Fisheries Museum in Anstruther.
The 114-year-old vessel, the museum's flagship, was swept over by a gust of wind at Johnshaven Harbour Festival last August.
A fundraising campaign was launched for essential hull repairs, meaning the Sandhaven-built vessel was able to return to public duty in May.
But she will not leave Anstruther harbour until after the refit in May next year.
The funding, which will allow for the boat's most comprehensive refit since 1903, was announced by culture secretary Fiona Hyslop during a visit to Anstruther on Friday.
She said: "Reaper is an important example of our maritime history as well as the flagship of the Scottish Fisheries Museum's seagoing fleet.
"Over the years it has brought to life Scotland's fishing heritage for thousands of tourists from home and abroad, as well as becoming a key asset as part of the museum's excellent educational outreach work."
She added: "This funding will allow thousands more people to enjoy this excellent illustration of our fishing tradition and I'm delighted to announce it in our Year of History, Heritage and Archaeology."
Crewed by volunteer members of the Museum Boats Club, in recent years Reaper has visited more than 50 venues around the UK and taken aboard more than 180,000 visitors.
It has also featured in hit TV series Outlander and the film Tommy's Honour.
David Corner, chair of the Scottish Fisheries Museum, welcomed the Scottish Government's announcement.
He said: "The boat is what makes our museum very special.
"She is a flagship for us, for Fife and for Scotland.
"She will be completely restored by May 2018 when she will continue her extensive programme of outreach to schools, fishing communities and the like."
Mr Corner said Reaper was recognised across the UK as a National Historic Ship but, more importantly, was much loved by all who saw and visited her.
"My thanks again to the Scottish Government for helping us to maintain and promote such an important part of our rich national heritage."