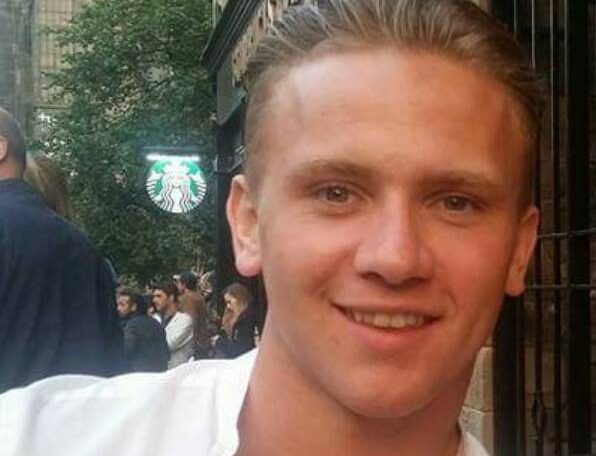 A five figure reward is back up in the hunt for Corrie McKeague as his mother reiterated her belief that "someone knows" what happened to him.
Nicola Urquhart begged anyone with information which could help find the Fife airman to contact police.
Suffolk businessman Colin Davey, who runs a gambling website, has again offered a £50,000 reward, which was withdrawn earlier this year, for information which helps trace the 23-year-old.
RAF gunner Corrie went missing after a night out in Bury St Edmonds in September, last year.
It is believed he climbed into a bin in an area known as the horseshoe and fell asleep.
Police ended a 20-week search of a landfill site in Milton after finding no trace of him and although bones found at an incinerator plant are being examined investigators said it was more likely Corrie's remains were in the landfill.
Announcing Mr Davey's award, Nicola, of Dunfermline, said: "From the very first time I spoke publicly about Corrie disappearing I have said someone knows. I still truly believe that."
Posting her appeal on the Find Corrie Facebook page she pleaded for anyone with information, no matter how insignificant they felt it was, to contact police.
She said: "Suffolk Police have carried out an enormous amount of work to try to find Corrie.
"However they can only continue to do this if they have lines of enquiry and information coming into them."
She said there was no guarantee that the landfill search would resume even if an external independent review of the investigation recommended it.
She said: "At this time there is only circumstantial evidence that Corrie may be in the landfill, but this is taken as the most positive line of enquiry due to the lack of evidence that something else is possible or may have happened.
"I believe that if all other lines of enquiry are completely exhausted we will either find Corrie or it will leave no doubt that Corrie has left the horseshoe in the BIFFA lorry, making the argument to have it searched further a stronger possibility."