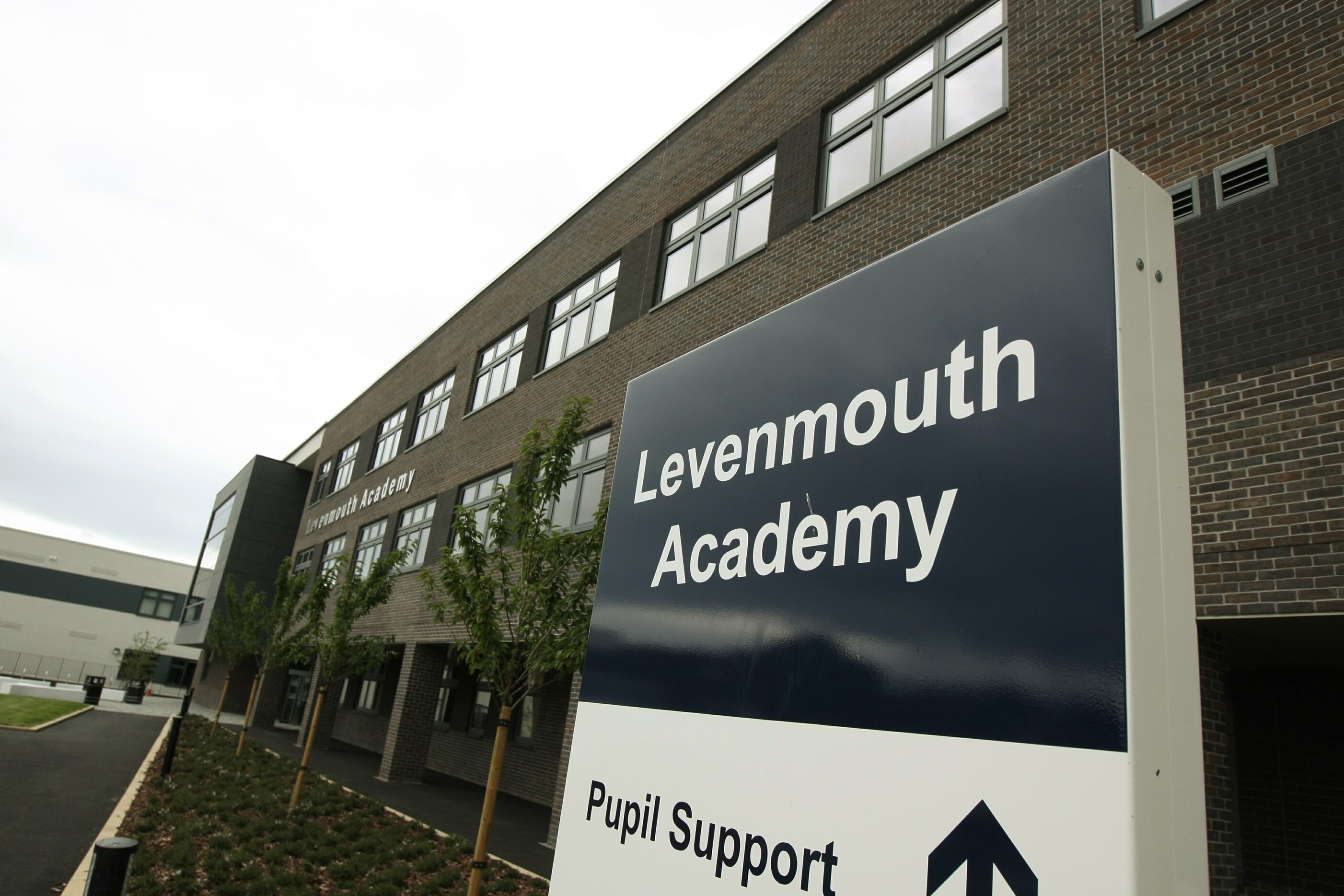 There was relief all round at Levenmouth Academy in Fife as the anxious wait for exam results came to an end.
Pupils could not keep the smiles off their faces as they opened the envelopes handed to them by rector Ronnie Ross on Tuesday morning.
Michael Taylor, 16, from Kennoway, said he was overjoyed to achieve an impressive five As in maths, English, history, modern studies and business management.
He plans to return to school for a further year before studying philosophy at university.
"I studied more or less every day from Christmas time," he said.
"It was hard work and it took a lot out of me but it was worth it in the end."
Michael's proud mum Morag Hutchison said she had had every confidence in him.
"I was nervous for Michael but I actually knew he would be okay," she said.
David Anderson from Methil and Francesca Donaghy from Methilhill, were each awarded three As and two Bs.
"I was really nervous," said 16-year-old David. "I had to do quite a lot of studying but it all paid off and I'm so relieved."
Francesca, also 16, said she had done better than expected and added: "It's a weight of my shoulders after waiting such a long time for the results."
Amy Thomson, 16, from Leven, has just finished her fourth year and plans to return to study for five highers after achieving four As and two Bs.
"I got what I needed so I was really happy," she said.
Mr Ross said he was delighted for the pupils who came into school on Tuesday but added: "There may be some young people who are disappointed with their results.
"My advice would be not to panic.
"There are lots of people out there to help and give advice at school, at local colleges and also Skills Development Scotland."