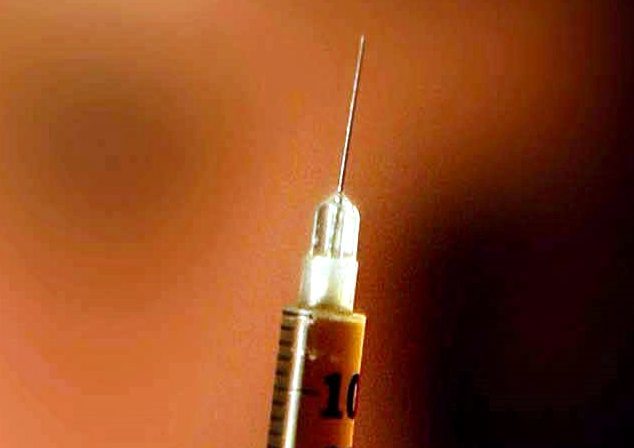 A worrying spike in drug-related deaths in Fife has sparked concerted attempts to curb the number of needless tragedies across the region.
New figures have revealed that there were 32 confirmed cases in the kingdom in 2016, more than double the number recorded back in 2005.
And while statistics for this calendar year are not yet available, The Courier has learned that the number of suspected drug deaths has already surpassed last year's mark — prompting real concern among agencies set up to tackle the problem.
The Fife Alcohol and Drugs Partnership (ADP) will be taking part in a day of awareness on August 31 to highlight the risk of overdose, culminating in a special event at Lochore Meadows Country Park.
April Adam, chair of the Fife ADP, stressed that reducing the numbers of drug-related deaths in Fife continues to be a major priority for the organisation.
She added that the Fife ADP supports a range of actions to not only reduce drug-related deaths but to minimise harm caused by substance misuse, as well as reducing the stigma surrounding substance misuse.
"As the number of drug deaths continues to increase, it is a reminder that the work that we do is of the utmost importance," she said.
"Each of these drug deaths are avoidable and we must increase our efforts to reduce the number of drug deaths in Fife.
"Overdose can affect anyone, and it is important to remember that these individuals are someone's friend, family member, neighbour or colleague.
"We hope people can come together on August 31 to support our work in reducing stigma associated with substance misuse, and raising awareness of overdose in Fife."
The confirmation of the 2016 figure of 32, a rise of one on the previous year and 12 on the 2014 figure, was disappointing news, but it appears that the upward trend is set to continue in 2017.
Anecdotal evidence from authorities suggests that the number of suspected drug deaths has already surpassed 32, The Courier understands, even though it is only August.
With that in mind, it is hoped that Fife's participation in the forthcoming overdose awareness day on August 31 will educate people that the tragedy of overdose death is preventable.
It also aims to acknowledge the grief felt by families and friends, and remembers those who have died or suffered permanent injury as a result of drug overdose.
The ADP's support team and partners will be present on August 31 from 10am to 12 noon at Cupar County Buildings, Leven High Street, Glenrothes Kingdom Centre and Bus Station, Kirkcaldy Community Market in the Town Square and Templehall Shops, Cowdenbeath High Street, Lochore Main Street, Dunfermline's Kingsgate Centre, Abbeyview Shops and Oakley Community Centre.
A special barbecue has also been arranged for 1pm at Lochore Meadows on the day to acknowledge those affected by overdose.
Drug death figures for Fife since 2005:
2005 – 15
2006 – 19
2007 – 20
2008 – 31
2009 – 26
2010 – 24
2011 – 24
2012 – 23
2013 – 28
2014 – 20
2015 – 31
2016 – 32