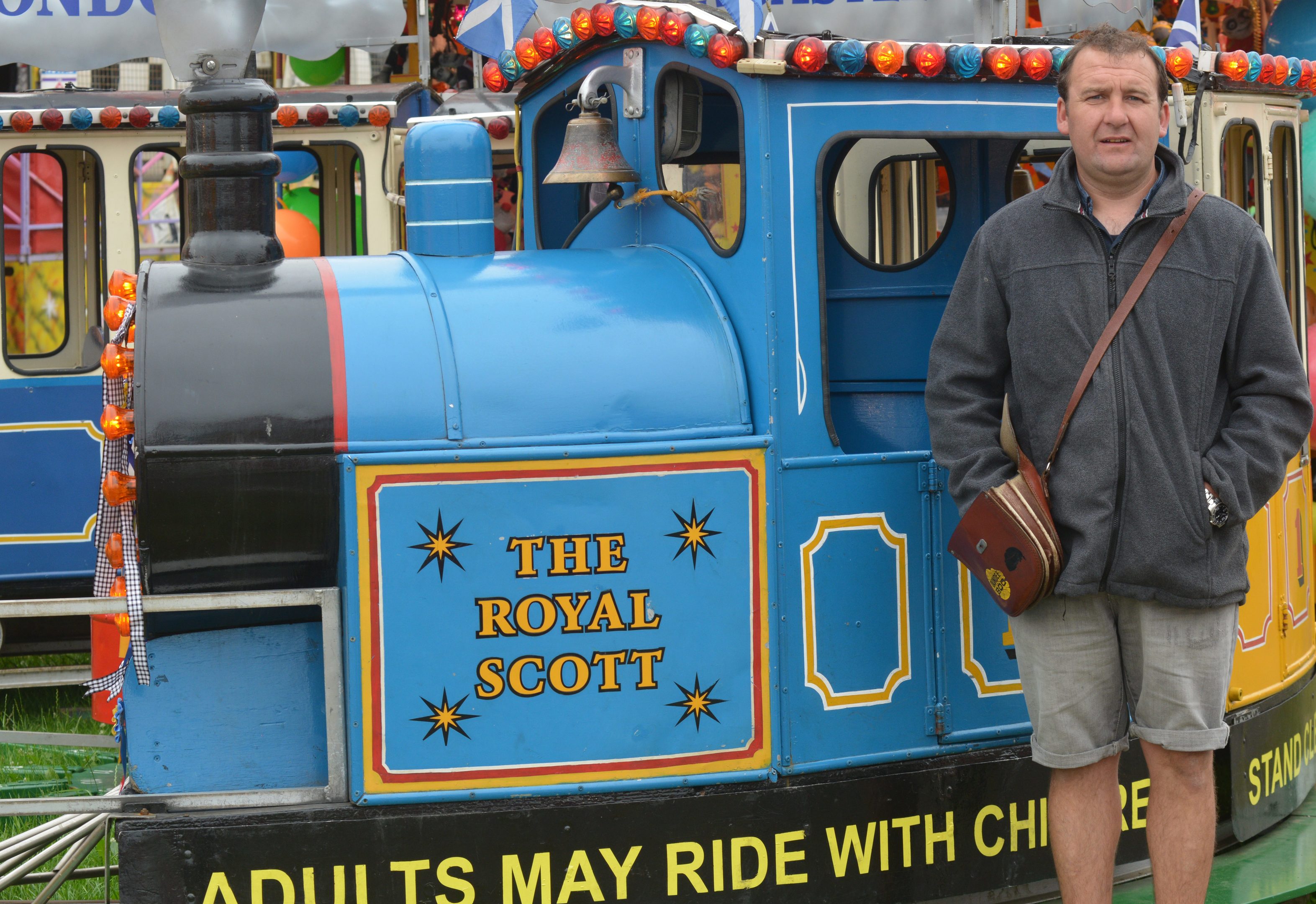 The operators of the Lammas Market in St Andrews have defended efforts to make the fair affordable for showmen after a lifelong fairground operator claimed the future of Scotland's oldest fair could be jeopardised unless Fife Council reduces rents.
Fairground operator Scott Nutter, 39, who is due to be running the Royal Scott train ride in Church Street when the 2017 market launches on Friday August 11,  got in touch with The Courier to say that rents had been "going up steeply for 10 years" and for some showmen, it was now no longer worth attending Scotland's oldest fair.
"I feel that for the fair in St Andrews to continue going there needs to be a rent reduction on South Street," the Showmen's Guild member said.
"That is the reason why we are starting to see gaps appear at the Lammas Market in St Andrews.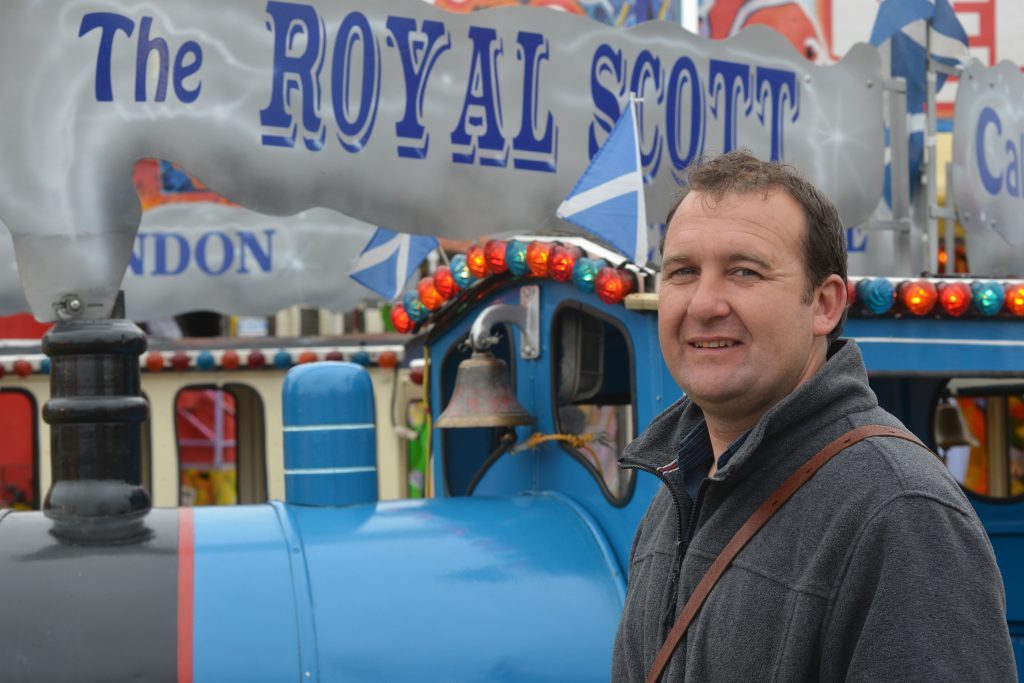 "I feel there needs to be a rent reduction to make it more reasonable because for myself as a stall holder in South Street it's a big expense.
"By the time you pay your rent and expenses to get to St Andrews, you are basically not earning enough for the work that you've got to put in to make it a successful week business wise for myself and other showmen that do it.
"You've also got to take into consideration if you get a wet day and you lose a day you could be out of pocket. You are as well playing it safe by not bothering.
"If you get two wet days you could be completely out of pocket."
But Fife Council parks and community events officer Keith Jackson strongly disputed Mr Nutter's description of the market and rejected the fairground operator's claim that he was being charged £11.20 per foot for his rent.
Noting that Mr Nutter was a non-tenanted showman at the Lammas who did not attend regular meetings, Mr Jackson said there had been regular discussions between the council and the Showmen's Guild with rents "reduced drastically" three years ago to £8 per foot.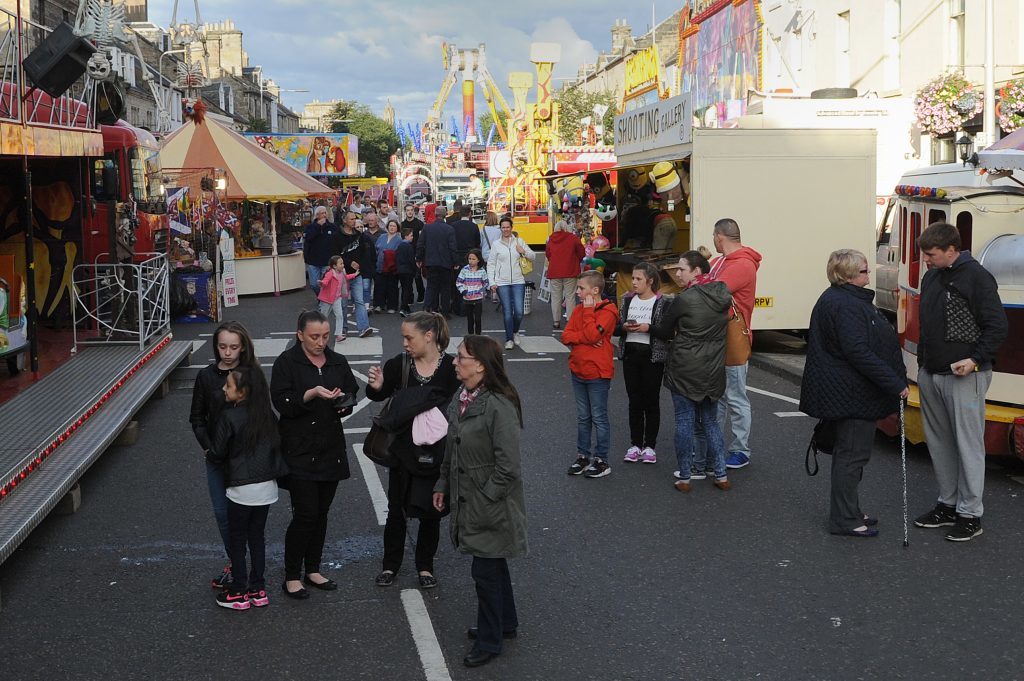 "This has helped considerably and ensured that last year we had no spaces," added Mr Jackson.
"It's got to be remembered that a few years ago, showmen were facing other pressures such as rising diesel process. The Lammas is an important community event and, love it or hate it, it brings significant benefits to the local economy."
Billy Hammond, chairman of the Scottish Showmen's Guild who oversees the Market Street and Church Street end of the Lammas, said the guild had a "great working relationship" with Fife Council.
He said: "Rent was definitely an issue in the past, but things have improved. The only thing that knackers us in St Andrews can be the weather."
Morgan Miller, who runs the Dodgems in Market Street said there was no doubt the Lammas had "faded away" for a while due to rising fuel costs and other expenses.
However, efforts were made to not pass these costs on to customers, and he felt the situation had greatly improved.
"Some rides were coming up from Manchester and it was becoming too much," he said.
"Since the council put the rent down and put a bit more advertising into it, it's been a lot better attended."
Meanwhile, public confusion and anger about the timing of this year's annual Lammas Market in St Andrews has been played down by Fife Council and by members of the Showmen's Guild who regularly attend the fair.
This year the event, believed to be Scotland's oldest surviving medieval street fair, starts in Market Street and Church Street today with the 'big' market also running in South Street on Monday and Tuesday.
However, in May, a heated debate amongst local people on social media maintained it should coincide with the second Tuesday of August, which this year fell on August 8.
Morgan Miller, a lifelong showman and member of the Showmen's Guild who has operated the Dodgems on Market Street at the Lammas for 10 years, said he believed the dates for the Lammas this year were correct.
He told The Courier: "I would say it's on the right dates. I would say it's on the second Monday. The Lammas has a charter to it. A lot of people think it's the second Tuesday, which would have made it a week earlier.
"But that's not right. I always go to St Andrews then I'll have a weekend closed and then I'll go to Irvine, which is another big fair on the west coast, and that's the way it falls again this year. All established fairs have their traditional dates."
Scottish Showmen's Guild chairman Billy Hammond added: "The problem is everyone has their own interpretation of describing the dates. My grandfather would talk about the Lammas being the second Monday after the first Friday of August. As far as we know this year has the proper dates."
Fife Council parks and communities officer Keith Jackson said the Lammas Market follows the calendar month – Mondays – and was set by the Showmen's Guild. He said: "The first Monday in August is the 7th this year, hence the market beginning 11th to 15th. It jumps about each year within a couple of days depending on the calendar."
However, Fife Council's position has been challenged by St Andrews born and bred resident and regular market goer.
He said: "I have looked back to 2006 the last time August 1 fell on a Monday and the Lammas was operating on the correct second Tuesday in August rule.
"Therefore Fife Council's explanation for this year's date situation does not stack up I'm afraid."