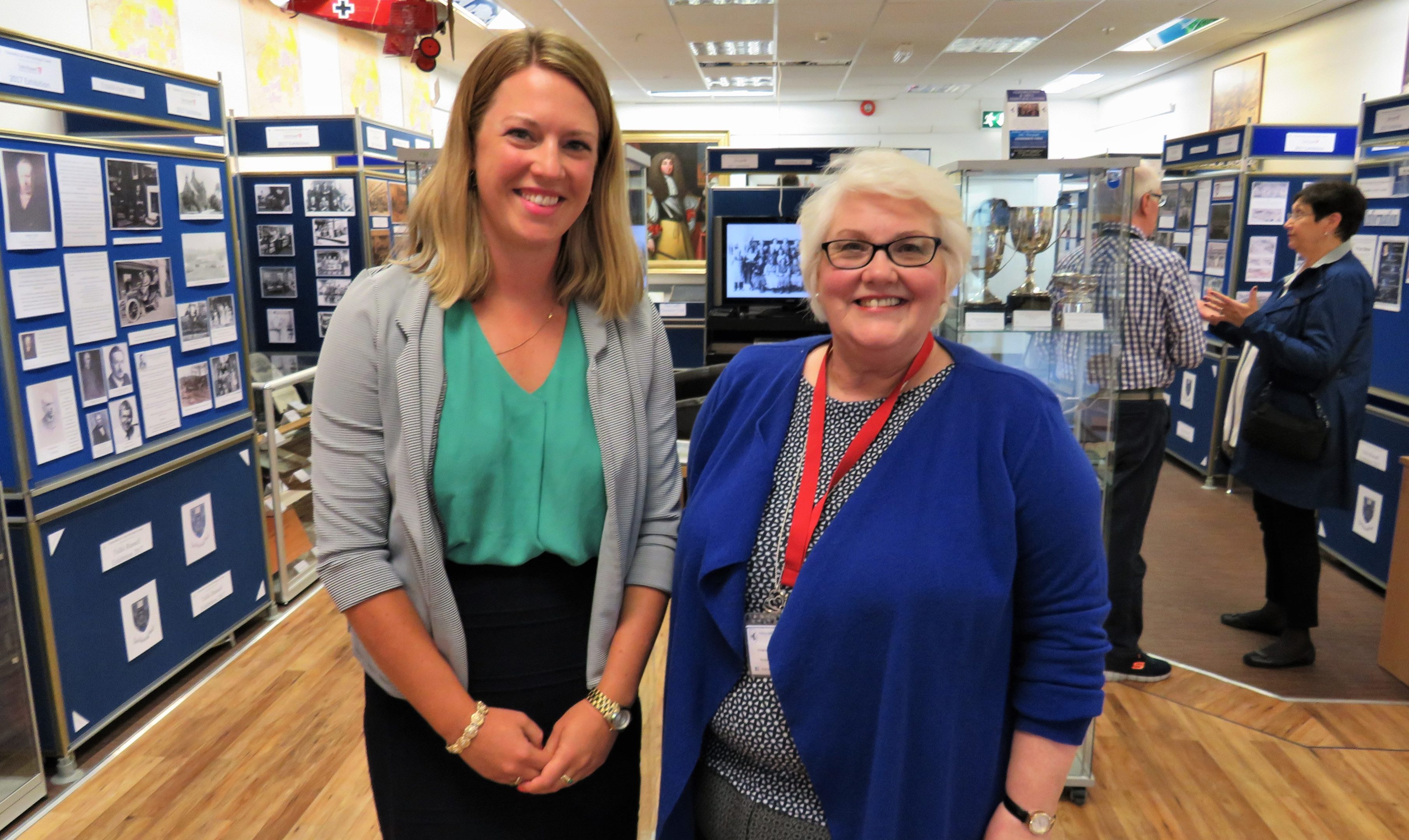 Glenrothes will reach the grand old age of 70 next year — and the looming anniversary has prompted calls for more support to be given to the town's history and culture.
Jenny Gilruth, MSP for Mid Fife and Glenrothes, believes greater efforts should be made to preserve and promote the history of the famous 'new town' and the surrounding area following a recent visit to the Glenrothes and Area Heritage Centre.
Founded by chairwoman Linda Ballingall and officially opened in 2013 by former MSP Tricia Marwick, the centre is run entirely by volunteers and funded by donations.
With that in mind, the local MSP is now seeking to highlight the importance of, and the need for, more support and recognition of the constituency's local history.
"A lot of people think of Glenrothes as a new town, and aren't aware of the town's historic links," she noted.
"As the current exhibition at the Heritage Centre on the history at Tullis Russell has shown, there's a huge appetite among local people to learn more.
"It's remarkable that the Heritage Centre offers the service that it does, given that it currently survives only on donations.
"The service provided is invaluable and the volunteers should be commended for their efforts.
"I would also note that it is concerning that Fife Council has reduced the budget for this year's Doors Open Day event in September.
"Only two venues from my constituency have been included, and of those two, one of these — the Rothes Halls — is already open to the public almost every day.
"There should not be an inequality of provision in how we celebrate Fife's culture — it's important that we celebrate all that Fife has to offer and not just the usual suspects.
"To that end, I'm calling on Fife Council to consider how they can better support the Heritage Centre and other heritage initiatives in Glenrothes as we head into the town's 70th year."
Ms Gilruth also pointed out that she has supported a resolution at the SNP's national conference calling for the formation of a New Towns' Forum and a New Towns' Action Plan.
"This would have a focus on supporting and shaping a sustainable future for all of Scotland's New Towns, including Glenrothes, which each share challenges and opportunities," she added.
"With 2018 just behind the corner, now is the time to celebrate the story of Glenrothes and the surrounding area."