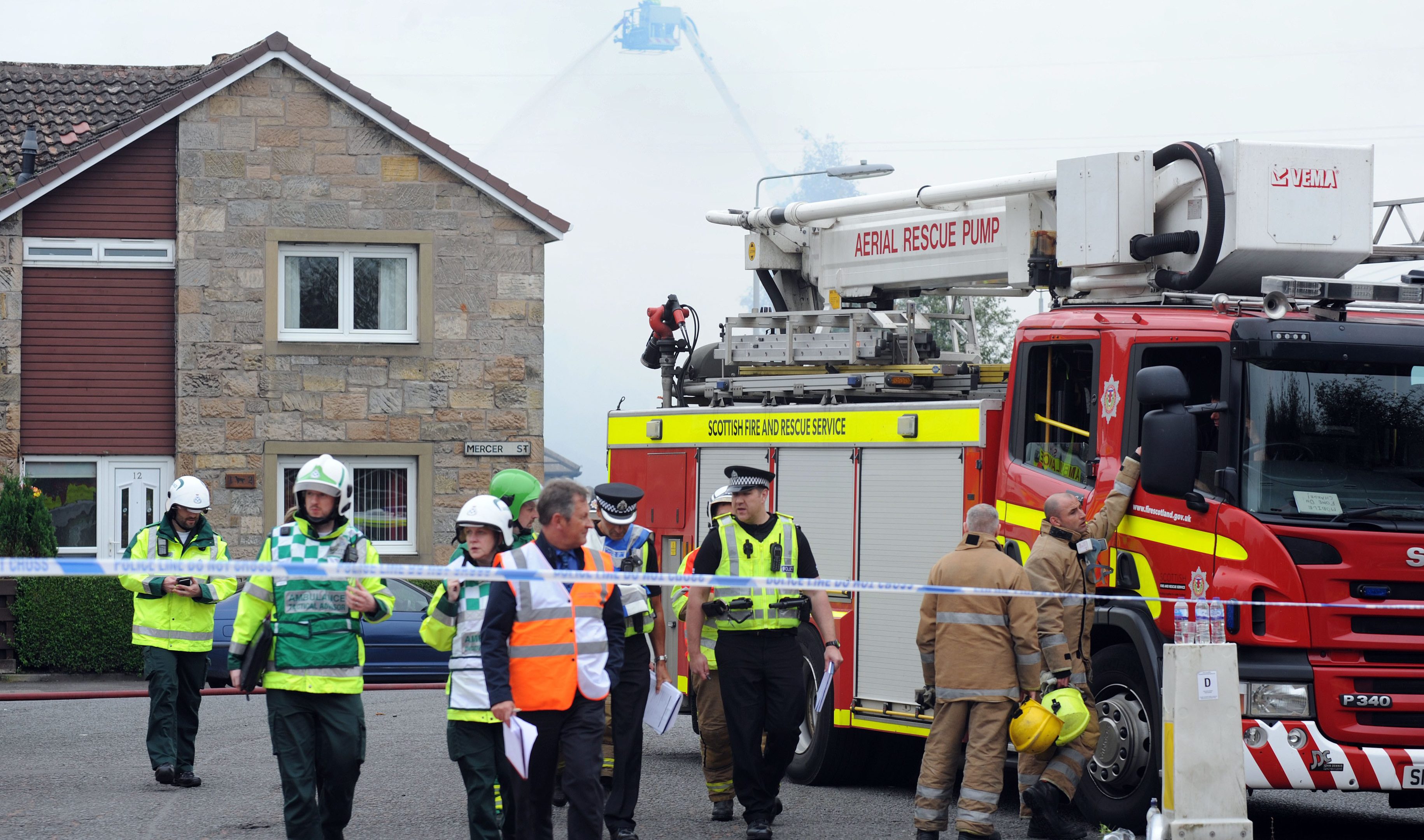 Fifty-one elderly residents have been found temporary accommodation after fire ripped through their nursing home on Monday.
The residents were evacuated from Forth Bay home in Kincardine and taken to a local community centre as the blaze took hold.
No-one was injured and staff and the local community have been praised for their response.
An investigation into the cause of the fire is continuing on Tuesday and staff from the home are working with the fire service to carry out a full assessment of the damage.
Early indications are there was no criminal activity and local rumours that a gas canister in a garage near the home exploded have not been confirmed.
A spokesperson for the home said: "We can confirm that every resident was safely evacuated and, working closely with social services and other professional bodies, we have arranged alternative temporary accommodation in other homes in the local area for everyone.
"We would like to thank our dedicated staff team for their brilliant work in carrying out the evacuation so professionally.
"The health and well-being of residents is always our number one priority and the staff team acted diligently to follow the correct procedure."
Thanks were also extended to the fire service for their prompt response and to the local community for their "wonderful" offers of help.
Local people who rallied to provide food and clothing to the shocked residents as they were comforted at Kincardine Community Centre were also praised by the Scottish Fire and Rescue Service.
Incident commander Roddie Keith said the community had helped take people to a place of safety and added: "Their care and compassion is to be thoroughly commended."
Around 60 firefighters battled the blaze, which broke out at 3.20pm, using powerful water jets and it was extinguished by 6pm.
Part of the roof was destroyed and other sections of the internal roof space had to be cut away to prevent the fire spreading.
Mr Keith said: "I would like to pay tribute to our crews who did a tremendous job in dealing with an extensive fire, ultimately bringing this incident to a satisfactory conclusion.
"I would also like to thank our emergency services partners at Police Scotland and the Scottish Ambulance Service as well as nursing home staff and the local authority."