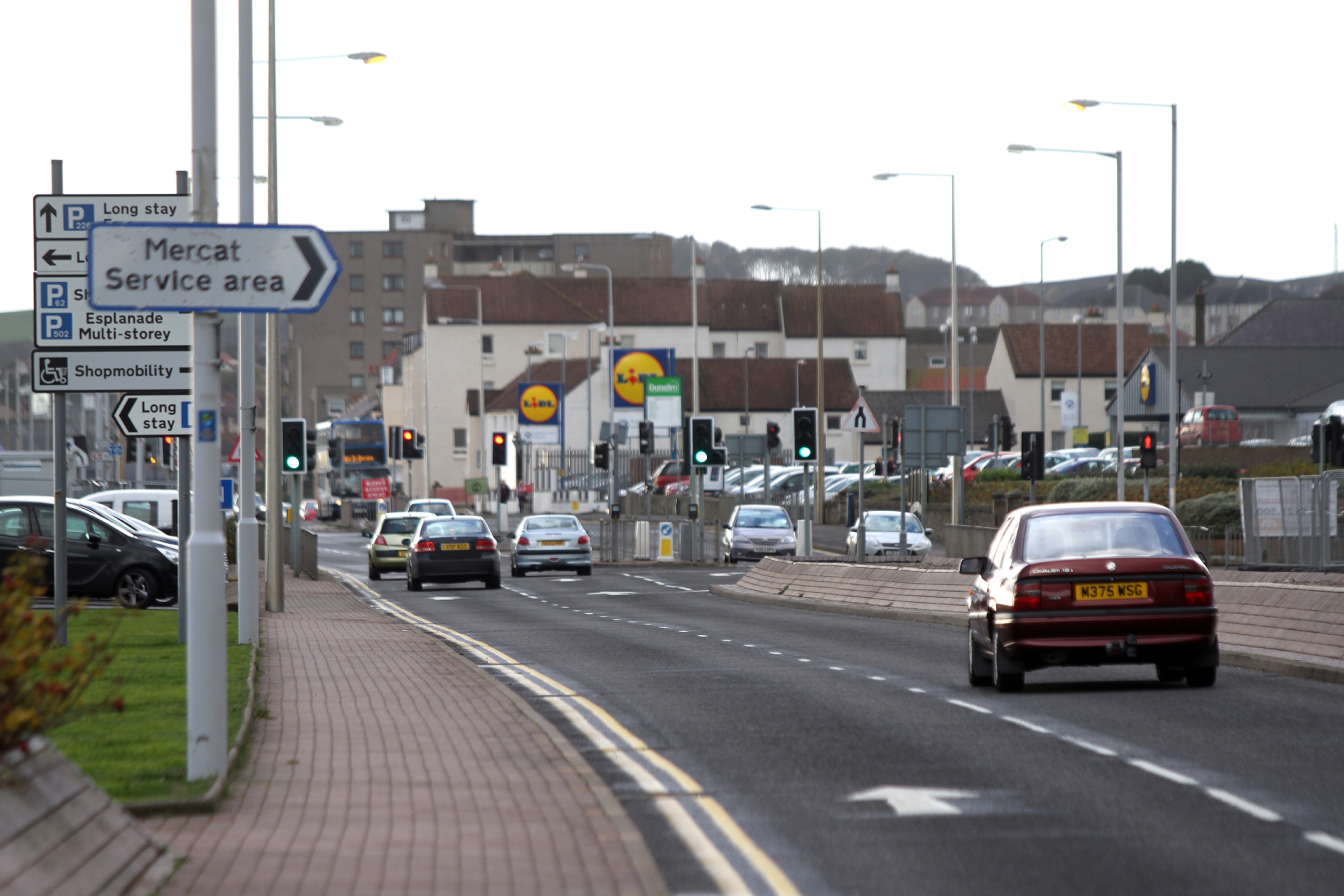 Police are winning the battle to tame speeders on a notorious Kirkcaldy road, a community leader has claimed.
David Henderson, the chair of the Kirkcaldy West Community Council, said new figures suggest drivers are finally heeding speed warnings on the town's Esplanade.
A known hot spot for petrolheads in recent years, new data shows just 61 fixed penalty notices were issued by police in 18 months period.
"It is obviously good news and it is now a far cry from the days when the boy racers were tearing up and down the road," said Mr Henderson.
"However, we have been told that most people are driving at excess speed at around 1am in the morning
"If that information is correct then maybe it would be possible to target the road at that time as well.
"The current number of speeders is still not great but it shows that the police are having a calming influence on the road."
Figures obtained by The Courier show that between January 1 2016 to June 30 2017 a total of 61 fixed penalty notices were issued to speeding drivers on the Esplanade.
Of those, an overwhelming majority were issued last year, with just nine penalties issued in 2017.
Police safety camera teams are continuing to monitor the route, however, having been deployed on 17 occasions in the first six months of this year, in comparison to 36 throughout last year.
Over two decades the stretch of road has developed an unenviable reputation for attracting boy racers, with hundreds having been detected speeding and even racing along the route.
Police have launched several initiatives over the years to target antisocial behaviour and speeding, and while progress has been made, drivers continue to occasionally congregate in waterfront car parks.
However, plans are being developed to reduce much of the Esplanade to a single lane and, while praising the work of police by addressing current speeding concerns, Mr Henderson hopes that any changes to the route could eliminate the problem permanently.
"The whole dynamic of the Esplanade is going to change with the civic works that are likely to go ahead in future years," he added.
"We'll see what happens."