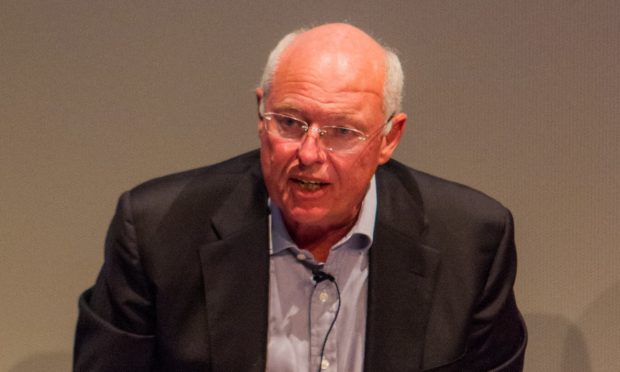 Notions of a first split in Fife Council's joint SNP/Labour administration over the future of education have been categorically dismissed by both parties.
During a discussion in the education and children's services committee on the Scottish Government's 'Education Governance: Next Steps' report on school improvement, councillors agreed to back officer recommendations to work closely with Edinburgh, Midlothian, East Lothian and the Borders as part of a South-East Scotland "regional improvement collaborative".
However, an amendment by Cupar Conservative councillor Tony Miklinski which aimed to "recognise the deep concern at the threat to local democratic accountability for educational attainment implicit within the Scottish Government Next Steps review" was also voted through by 10 votes to six.
Labour joined Tory and Liberal Democrat councillors on the committee to defeat the SNP on the amendment.
However, SNP councillor and committee convener Fay Sinclair stressed the amendment effectively "changed nothing".
"The decision that was taken was to approve the recommendations and the position regarding the best option for regional collaboration," she said.
"In terms of saying the administration is split, I don't agree. We're working very well together but we're still different parties."
That position was echoed by Fife Council's Labour group leader David Ross.
"The committee all agreed to approve the report's recommendations to engage constructively on a regional collaborative covering the South East of Scotland with the aim of improving educational attainment," he said.
"This is in line with the position adopted by the Convention of Scottish Local Authorities (Cosla) with unanimous support of all parties which sets out an approach to working constructively and collaboratively with Scottish Government whilst retaining local democratic accountability, with full commitment to improving educational attainment as a key priority.
"There are varying levels of concern about the implications of some elements of the Scottish Government's Next Steps review, and these were demonstrated in the discussion and the voting at the committee.
"But fundamentally we are all agreed that we are committed to improving education and are willing to work collaboratively with other local authorities and with the Scottish Government to do this."
Opponents claim the plans will "short circuit" local authorities, removing their responsibility for education attainment and breaking the link between parents and locally-elected councillors.
Mr Miklinski described the vote as a "significant result" and suggested the break in unity showed how important the issue is.
"Education is a critical issue for parents across Fife and Scotland and the SNP government is in trouble over falling educational standards," he said.
"Their response is to try to bulldoze through reforms that are not fully thought through or, indeed, likely to result in improvements in educational attainment.
"The cross party support this amendment achieved is a shot across John Swinney's bows.
"We don't need Fife's education system to be thrown up in the air just to satisfy the SNP's need to be seen to be doing something."