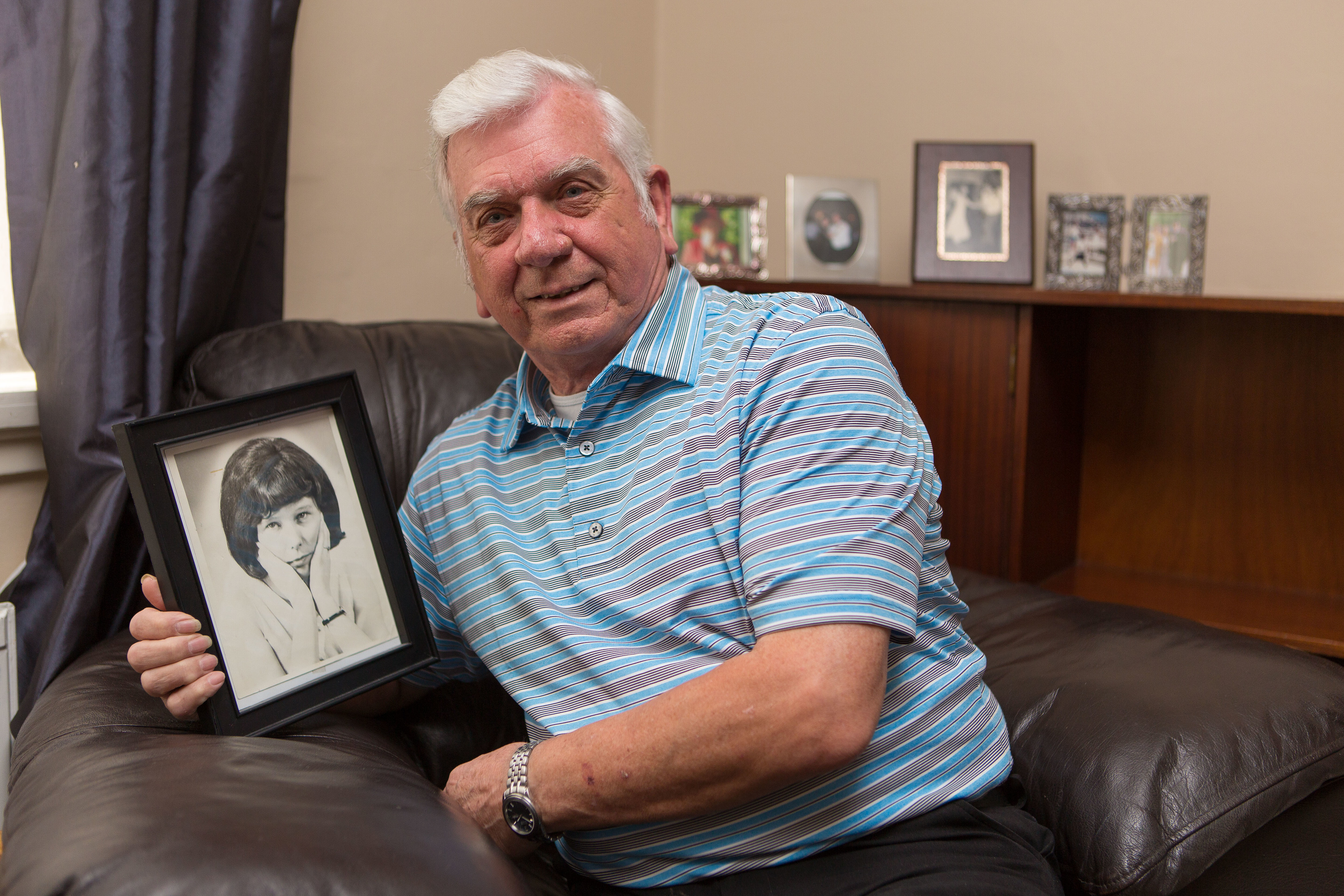 A Fife man believes medical staff who may have contributed to his wife's death should be prosecuted under health and safety legislation — and is set to meet with health secretary Shona Robison over the issue.
David Dunsire has criticised authorities for continuing to "drag their heels" over responses to his questions about the death of his wife Kay in December 2012 and is seeking talks with Ms Robison to discuss his options.
As revealed by The Courier in April, the 73-year-old feels he has been left with nowhere to turn after a the three-year time limit for making a compensation claim came and went while NHS Fife — which subsequently apologised for its failings — and the Scottish Public Services Ombudsman (SPSO) looked into his concerns.
Mr Dunsire also maintains NHS staff in Scotland should be brought before the courts if patients die or are caused harm by shortcomings in care under the Health and Safety Act, as is now the case south of the border.
"Apologies don't bring my wife back," he told The Courier.
"We keep on hearing 'we're going to learn lessons, we're going to learn lessons' but they are not learning lessons.
"If the Health and Safety Act is an act, the act should be law.
"If it doesn't mean anything then get rid of it."
Mrs Dunsire died from hospital-acquired pneumonia on December 6, 2012, after she had initially been treated at Muiredge Surgery in May that year due to joint pain.
It was not until July 30, however, when Mrs Dunsire's condition became so bad she needed to be taken to Victoria Hospital's A&E department, that a subsequent X-ray of her chest showed a shadow on her lung and signs of suspected lung cancer — which was later confirmed.
Mr Dunsire's complaint letter to the SPSO covered a raft of concerns about his wife's treatment and care, including issues with adults with incapacity; communication; unnecessary delays with investigations and tests; treatment decisions including medication and whether these were provided within a reasonable time; the decision to transfer Mrs Dunsire into a hospice; record-keeping; and the failure to follow a dietician's advice.
The SPSO upheld two of three specific complaints made by Mr Dunsire, namely that NHS Fife failed to provide Mrs Dunsire with a reasonable standard of nursing care and treatment while she was a patient at Kirkcaldy's Victoria Hospital in 2012, and that it failed to handle his complaint in a reasonable way.
Section 3.3 of the Health and Safety Act states that: in such cases as may be prescribed, it shall be the duty of every employer and every self-employed person, in the prescribed circumstances and in the prescribed manner, to give to persons (not being his employees) who may be affected by the way in which he conducts his undertaking the prescribed information about such aspects of the way in which he conducts his undertaking as might affect their health or safety.
Matter "thoroughly investigated", says NHS Fife
In response to his concerns, health secretary Shona Robison said: "Our thoughts are with Mr Dunsire on the loss of his wife.
"It is right that NHS Fife have apologised to Mr Dunsire and they have sought to assure me that they are already taking action to improve care for other patients in light of this.
"I would be happy to meet with Mr Dunsire to discuss his concerns."
Ms Robison's department has also been in touch with Mr Dunsire to explain that the three-year limit on taking legal action is not absolute, with the law making provision for exceptional cases when the court may exercise discretion in allowing claims to proceed.
It is also understood that a new statutory Organisational Duty of Candour will come into force in Scotland in April 2018, making it a legal requirement for all care providers, including NHS boards, to review certain types of adverse events, meet personally with those affected and to publish an annual report to support openness and learning.
Helen Wright, NHS Fife's director of nursing, said: "This particular complaint was highly complex and required to be thoroughly investigated, meaning that it took some time to complete.
"The complaint was also later considered by the Scottish Public Service Ombudsman (SPSO), who make the final ruling on complaints against public bodies in Scotland, and who reported their findings in October 2016.
"The board subsequently wrote to Mr Dunsire to apologise directly and inform him of the steps taken to meet the SPSO's recommendations.
"It is deeply regrettable that despite the lengthy process, which included a number of detailed responses and meetings with NHS Fife over a five year period, that Mr Dunsire has not yet been able to reach satisfactory closure.
"I note also that the cabinet secretary for health and wellbeing has offered to meet with Mr Dunsire to explore his concerns further.
"NHS Fife has been in recent dialogue with Mr Dunsire, however, I am satisfied that as a board we have taken all reasonable steps to tried to address, and indeed act upon, all of the concerns raised in as frank a manner as possible."