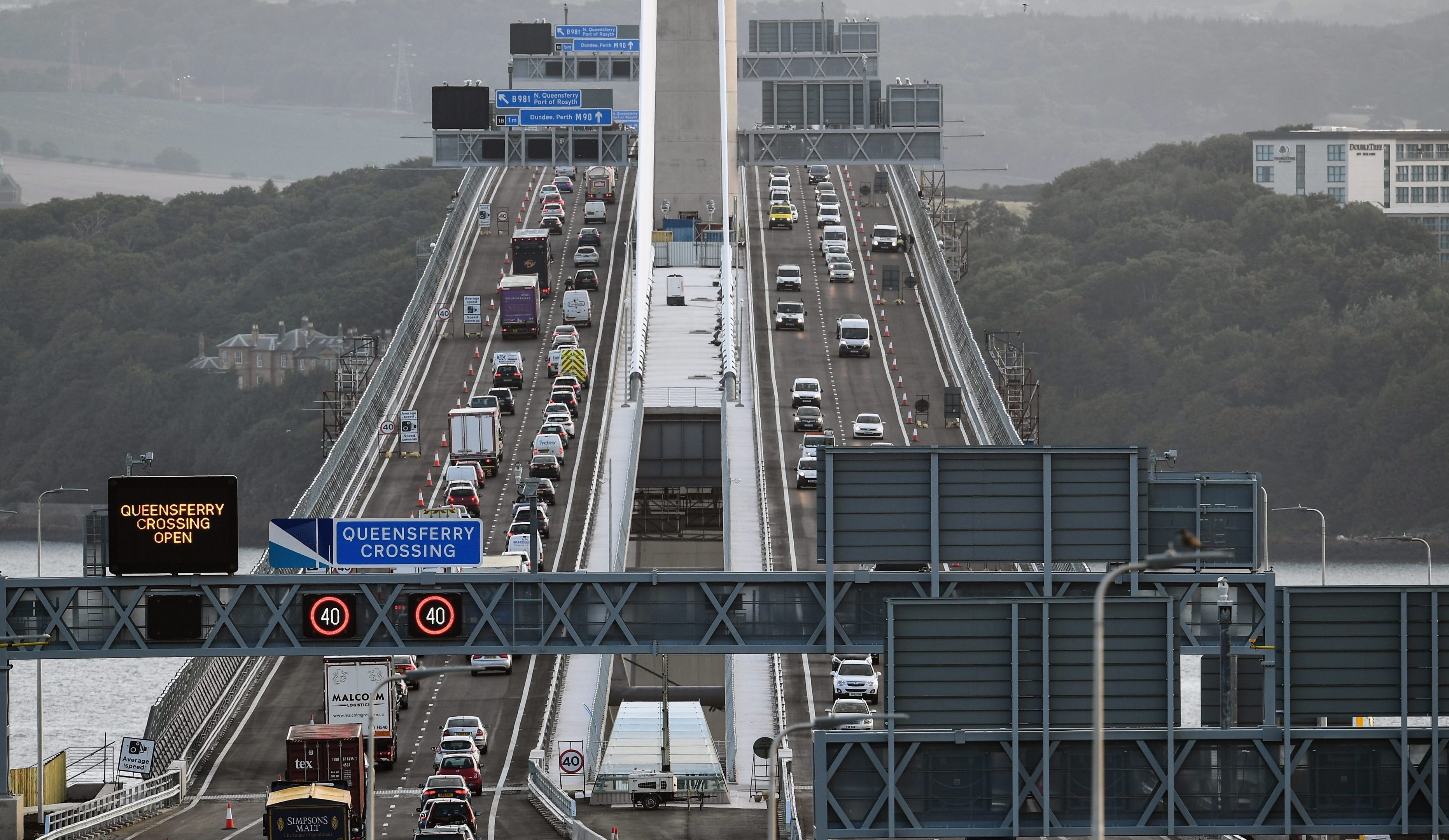 Motorists are being warned to expect delays as the Queensferry Crossing reopens in time for Thursday morning rush hour.
The £1.35 billion bridge is reopening to traffic after the celebratory events are now over, but drivers are warned to plan ahead.
Traffic management will direct motorists on to the new crossing and a speed limit of 40mph will be in place on the approach roads and over the bridge.
Drivers are being urged to approach with care to familiarise themselves with the road layout.
? @FRC_Queensferry delays 07:25⌚

Delays of 25 – 30 mins S/B #M90 past J2 Pitreavie
N/B no delay!

Busses only in the bus lanes please! pic.twitter.com/vLfF5yIh88

— Traffic Scotland (@trafficscotland) September 7, 2017
The Forth Road Bridge will remain open to pedestrians and cyclists as work continues to make the final connections to the new network.
Traffic Scotland Operator Manager Stein Connelly said: "Demand for using the Queensferry Crossing when it first opened last week was very high.
"People were understandably coming to see the new bridge and this did lead to congestion.
"With the crossing reopening tomorrow we would urge road users to plan their journeys.
"Traffic is likely to be very heavy and long delays are possible."
Traffic queuing for The Queensferry Crossing 06:55⌚

Currently back to #M90 J2 Pitreavie S/B ⚠#Fife @TheForthBridges pic.twitter.com/UP0HSsxirP

— Traffic Scotland (@trafficscotland) September 7, 2017
Motorists are being urged to check Traffic Scotland's website and @trafficscotland on Twitter for the latest information before they leave.
He added: "If you are coming to the area to visit the bridge, we would ask that you do so when traffic is lighter.
"We have seen tremendous levels of interest in the crossing and we really appreciate people's patience as the new arrangements bed-in"
Inspector Peter Houston of Police Scotland's Roads Policing Unit said:
"We do expect there to be long delays as people come to see the new bridge over the coming days.
"We would advise members of the public who currently cross the Firth of Forth as part of their commute to think about disruptions to their journey and to allow for extra travel time as traffic levels adjust.
"Those who are travelling to the crossing for non-essential journeys are asked to consider very careful the timings of their visit and whether their journey is necessary.
Anyone wishing to find out more about reopening of the Queensferry Crossing can visit www.theforthbridges.org.