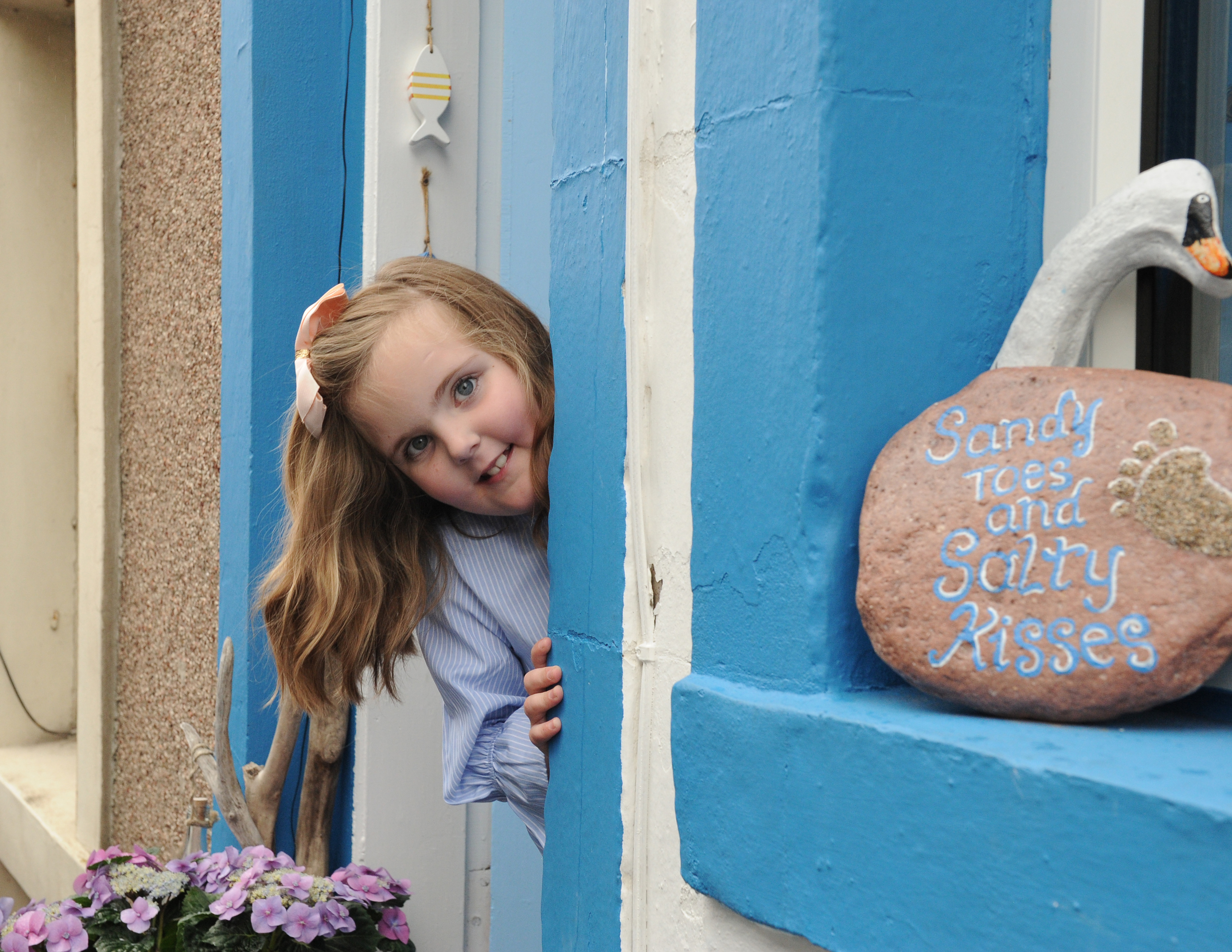 An autistic girl whose medication was withdrawn by a consultant who had allegedly never met her has been treated unethically, her mother claims.
Eight-year-old Mya Ironside was taken off a drug to help her sleep by a new doctor appointed after her previous paediatrician retired.
As a result, mum Kerry Hutchison says she is barely sleeping, has missed school and is so distressed she is biting, screaming and kicking.
Kerry, of Lower Largo, claimed the new consultant had not even read her daughter's medical notes before she told her over the phone she would no longer prescribe antihistamine, alimemazine.
She said: "This doctor has pulled the rug from under our feet. Mya has been on this medication for months and has never suffered any side effects.
"What (the doctor) has done is unethical and bordering on medical negligence.
"To leave my daughter or any other child with special needs in a situation like the one we are in is a disgrace."
Kerry said the consultant suggested they go to Sleep Scotland or Child and Adolescent Mental Health Service (CAHMS) for help and advice.
But had the consultant read Mya's notes, she said, they would have seen Sleep Scotland had already concluded their sleep hygiene was fine and they were waiting for a CAHMS appointment.
Kerry has complained to both NHS Fife and MSP Jenny Gilruth, who has taken the issue to Health Secretary Shona Robison.
NHS Fife told Ms Gilruth that the consultant did not consider alimemazine an acceptable medication for sleep disturbance in young children and it should only be prescribed for a short term.
Ms Gilruth said she had been contacted by another family with similiar issues and there appeared to be a lack of planning, as families had been left without a paediatrician for some time after the previous consultant's retiral.
She said: "No one was in place to pick up his caseload. People have been left in the dark.
"In both these cases people have been told they don't have a point of contact and children can't be prescribed a type of medication which needs to be
prescribed by a paediatrician rather than a GP.
"Kerry said this doctor had not looked at her child's notes, didn't seem to have a background understanding of her and I don't understand how this can happen.
"If anybody else is affected I would be keen to hear from them."
NHS Fife director of nursing Helen Wright said: "If a concern is raised by a patient or their family regarding care or treatment we will liaise with the patient or family directly to resolve the issue.
"We are always happy to meet the patient or family face-to-face to discuss any concern in more detail."