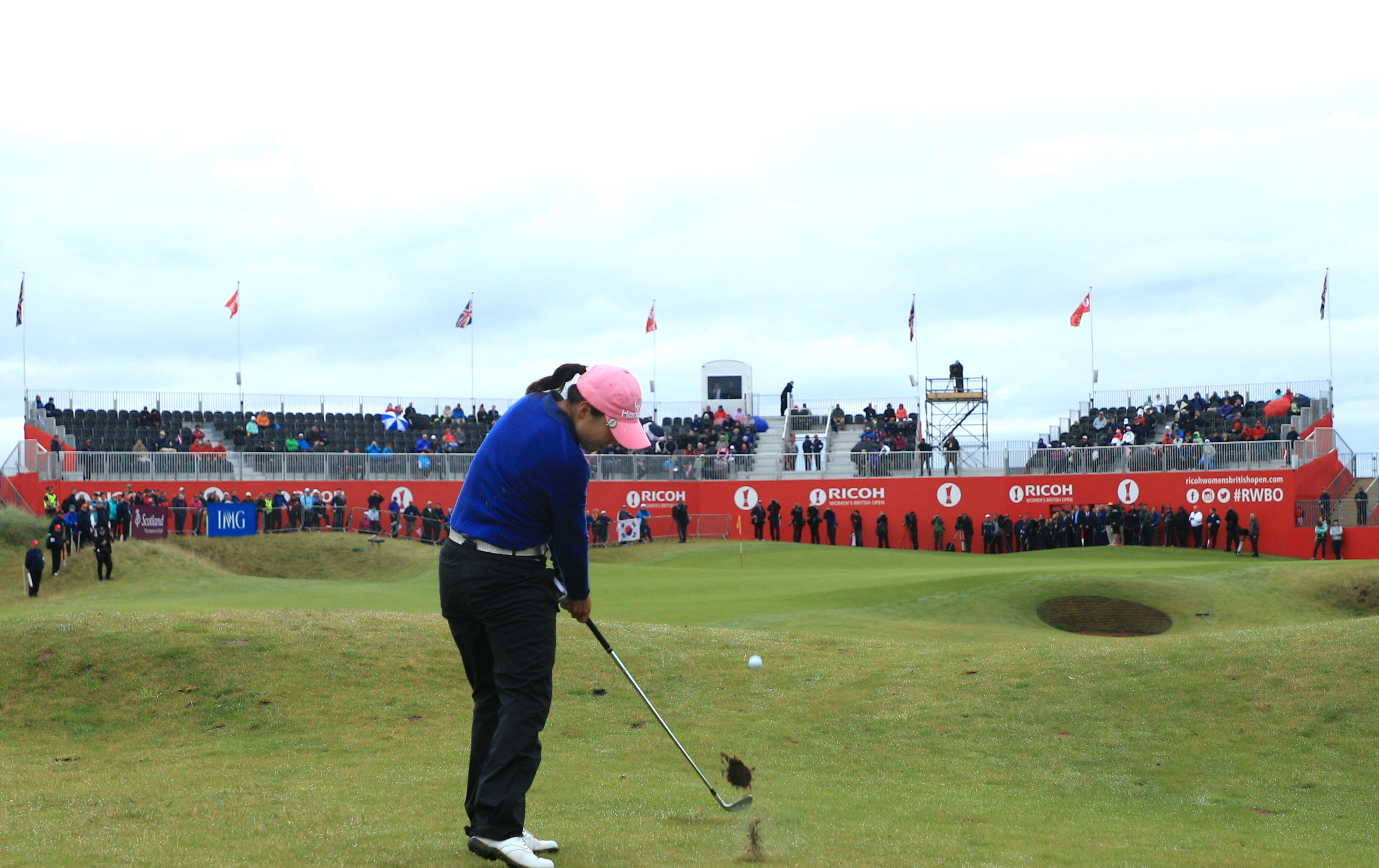 Exceptional course conditions were recorded during the recent Major at Kingsbarns by one of golf's most respected authorities.
Despite torrential downpours, greens at Kingsbarns Golf Links during the Ricoh Women's British Open were excellent, according to the Sports Turf Research Institute.
Performance data from the summer tournament included some of the most consistent figures collated during championships.
The course dried quickly after unseasonal deluges, which the STRI said was down to its green keepers and consistent sand top dressings.
Richard Windows, STRI agronomy services manager, said: "The green speeds were some of the most consistent we have had during tournament testing.
"It was a great example of the implementation of good agronomic practices executed by a team of expert green keepers.
"Achieving the targets was particularly pleasing because of the challenging weather conditions experienced throughout the championship with heavy rain falling on most afternoons and evenings.
"The results were outstanding and the use of the sand was a major influence."
Pace, firmness and smoothness of the greens at Kingsbarns were checked twice daily during the Open and Kingsbarns course and facility manager Innes Knight said the consistency of results was unprecedented.
A threshold of six to eight inches is set between the fastest and slowest greens in tournament play and during the Open, which was won by South Korean In-Kyung Kim, the variance was just three inches.
Mr Knight said: "We were able to get all 18 greens and the practice putting green to within three inches of each other. It was that close. A lot of them were exactly the same.
"I believe they're some of the best readings ever."
Sand is used on golf courses to reduce organic material and improve drainage.
Graeme King, managing director of sand supplier Hugh King & Co, said: "Kingsbarns has a well-earned reputation for delivering an incredible golfing experience which has rightly propelled it to the top of many golfers' wish lists.
"These results from the STRI clearly show this appreciation is founded on the meticulous preparation programme followed by the greenkeeping team at Kingsbarns.
"It is particularly gratifying to know that our Washed Dune sand is playing a central role in this effort."