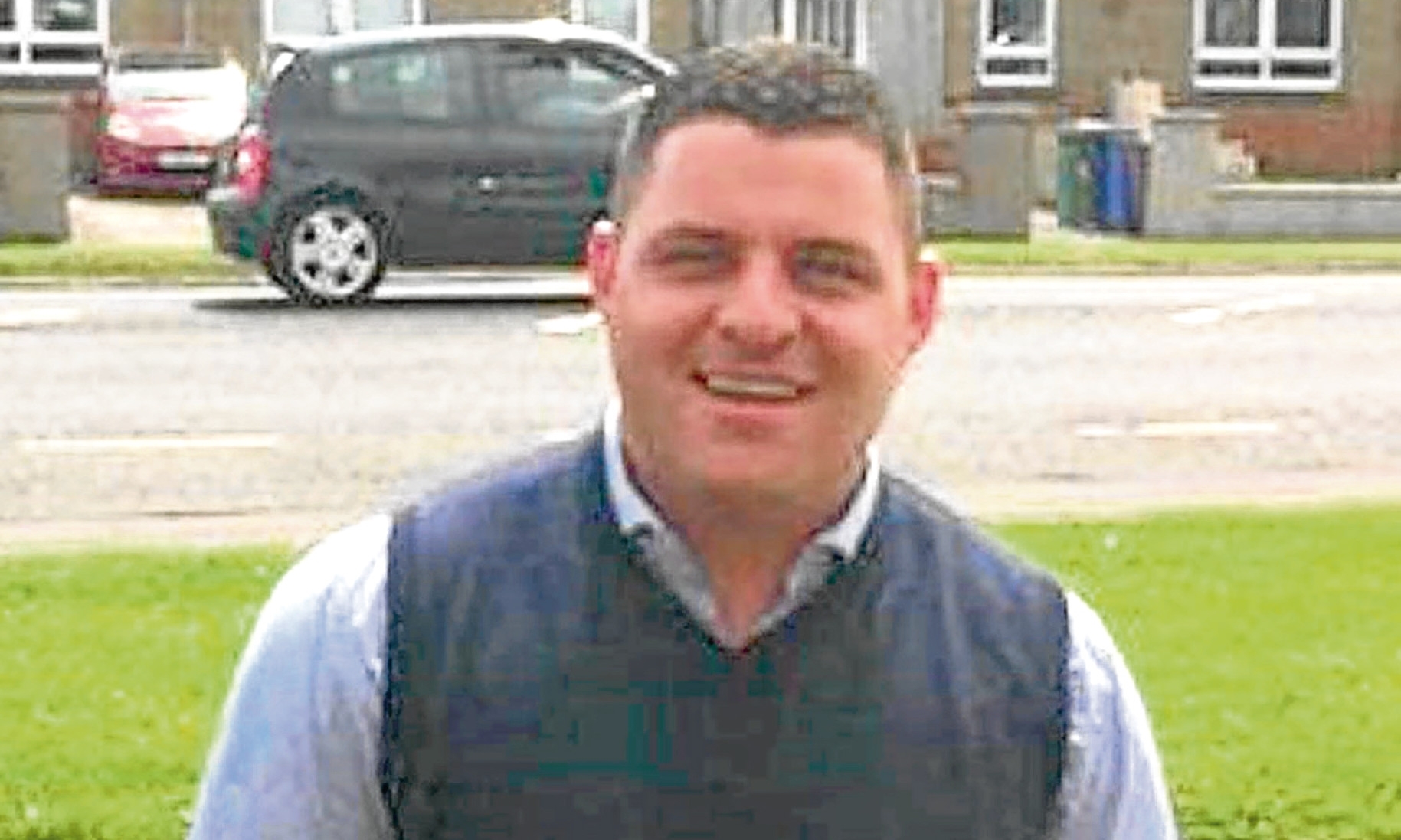 A science fiction fan who repeatedly plunged a 'vampire skull' fantasy sword into his victim is facing life in prison for the brutal murder.
Adrian Hynd, 51, repeatedly stabbed Alexander Forbes, who was 25, with an 18-inch long blade in a frenzied attack at his home in Kirkcaldy on January 2 2017.
The High Court in Edinburgh heard Mr Forbes suffered over 100 wounds during an attack in which he fought to save his own life.
Hynd turned on Mr Forbes, of Edinburgh, after the pair had spent the previous evening drinking in Kirkcaldy's Windsor Bar.
They returned to Hynd's flat at the town's Victoria Road.
The Star Trek fan stabbed his victim on the abdomen, buttocks, lower back and thighs. The court heard how there were also 10 incise wounds on his face, heard and neck.
Hynd also seized his victim's neck, repeatedly punched him on the head before repeatedly stabbing him. When police discovered Mr Forbes's body, the weapon was still stuck in place. It had punctured his lungs and had gone into his spine.
One experienced police officer described the scene as being the "worst" he had encountered in almost 30 years of service.
He said it was a "scene of utter carnage."
On Friday, jurors convicted Hynd of murder. He had claimed to have acted in self-defence.
The verdict of the jurors unleashed a wall of noise from friends and family of Mr Forbes who had gathered in court.
Judge Lord Ericht adjourned sentence to obtain reports about Hynd's character.
He will be sentenced at the High Court in Glasgow on October 30 2017.