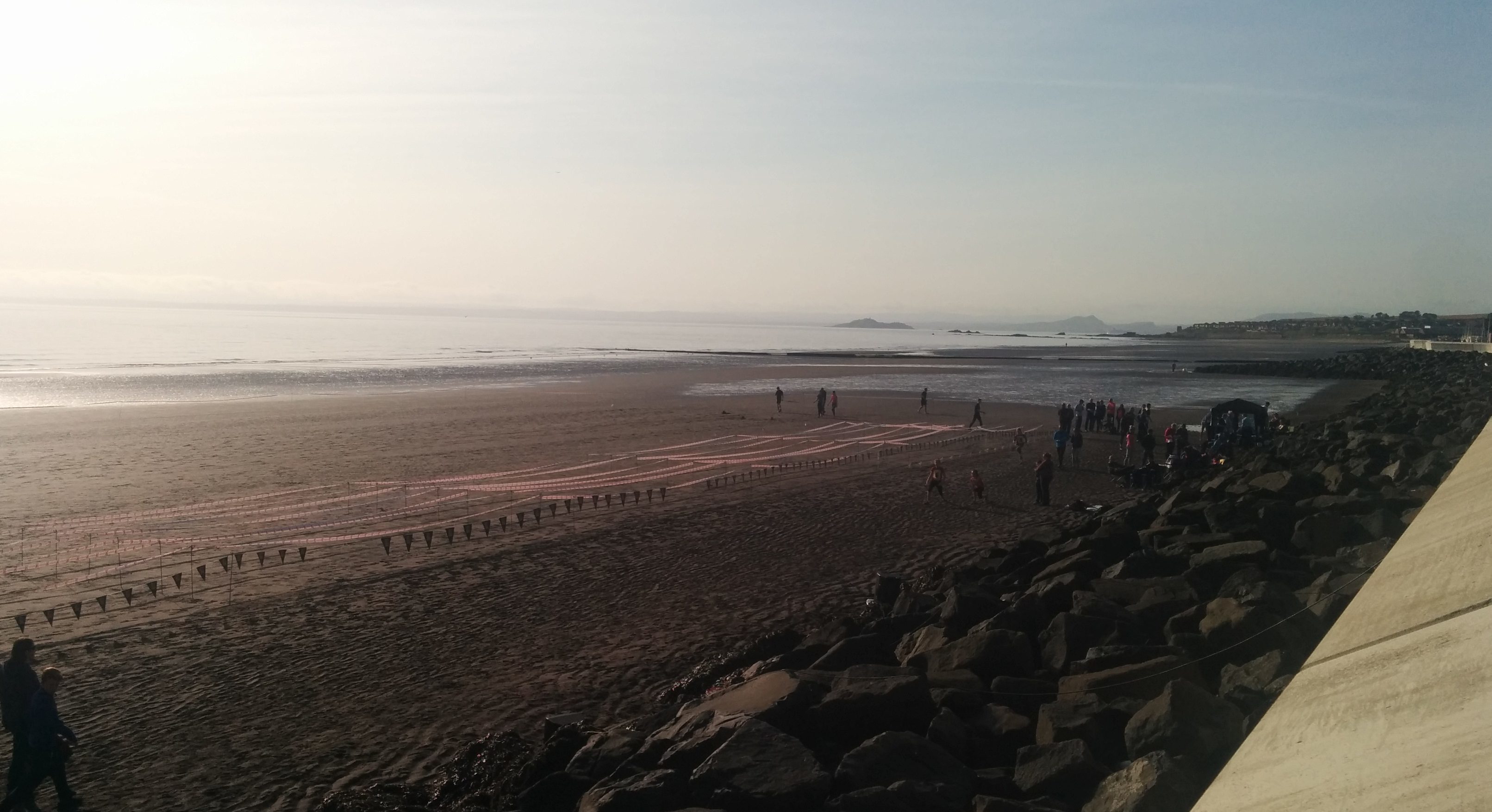 There was a beautiful blue sky overhead as Kirkcaldy waterfront played host to its third Beach Highland Games on Saturday.
Organisers would have been hoping for decent weather after the eagerly-awaited event had to be shelved in June due to poor conditions, and their prayers were certainly answered as the Games started in stunning sunshine.
The Games are hosted each year by the local BID company Kirkcaldy 4 All, and hundreds of people flocked to the Fife coast to sample some of the atmosphere.
All the proceedings were kicked off at 10am by a parade led by Leven and District Pipe Band, running along the Storm Road – which was lined by a number of stalls manned by local businesses and charities throughout the day.
Beautiful morning for Kirkcaldy's Beach Highland Games. Get yourself down! pic.twitter.com/OFt2emsWiD

— Craig Smith (@C_CSmith1) September 23, 2017
And, as one might expect from a Highland Games, there was a full programme of professional Highland dancing, athletic running events and the traditional heavy weight events down on the sandy beach itself.
Following disappointing weather conditions last year which may have affected visitor numbers, Bill Harvey, manager at Kirkcaldy 4 All, would have been delighted to see the sun come out for the rearranged Games.
"This event has been putting Kirkcaldy on the map over the last few years as the UK's 1st Beach Highland Games," he said.
'We owe a big thank you to the main sponsors of the Games – Kirkcaldy and Central Fife Sports Council, as well as Carrs Hutchison's Mill.
"If we can't get a good crowd on a day like today, then we're barking up the wrong tree."
As in previous years, children were invited to participate in kids' races on the beach and, new for this year, organisers introduced a tug-of-war contest to the proceedings.
Greig Hopcroft, development officer from Kirkcaldy and Central Fife Sports Council, said: "Kirkcaldy and Central Fife Sports Council are delighted to be associated with the Kirkcaldy Beach Highland Games.
"To be the only Beach Highland Games in the UK is something special and one that we see as a great benefit to the area."