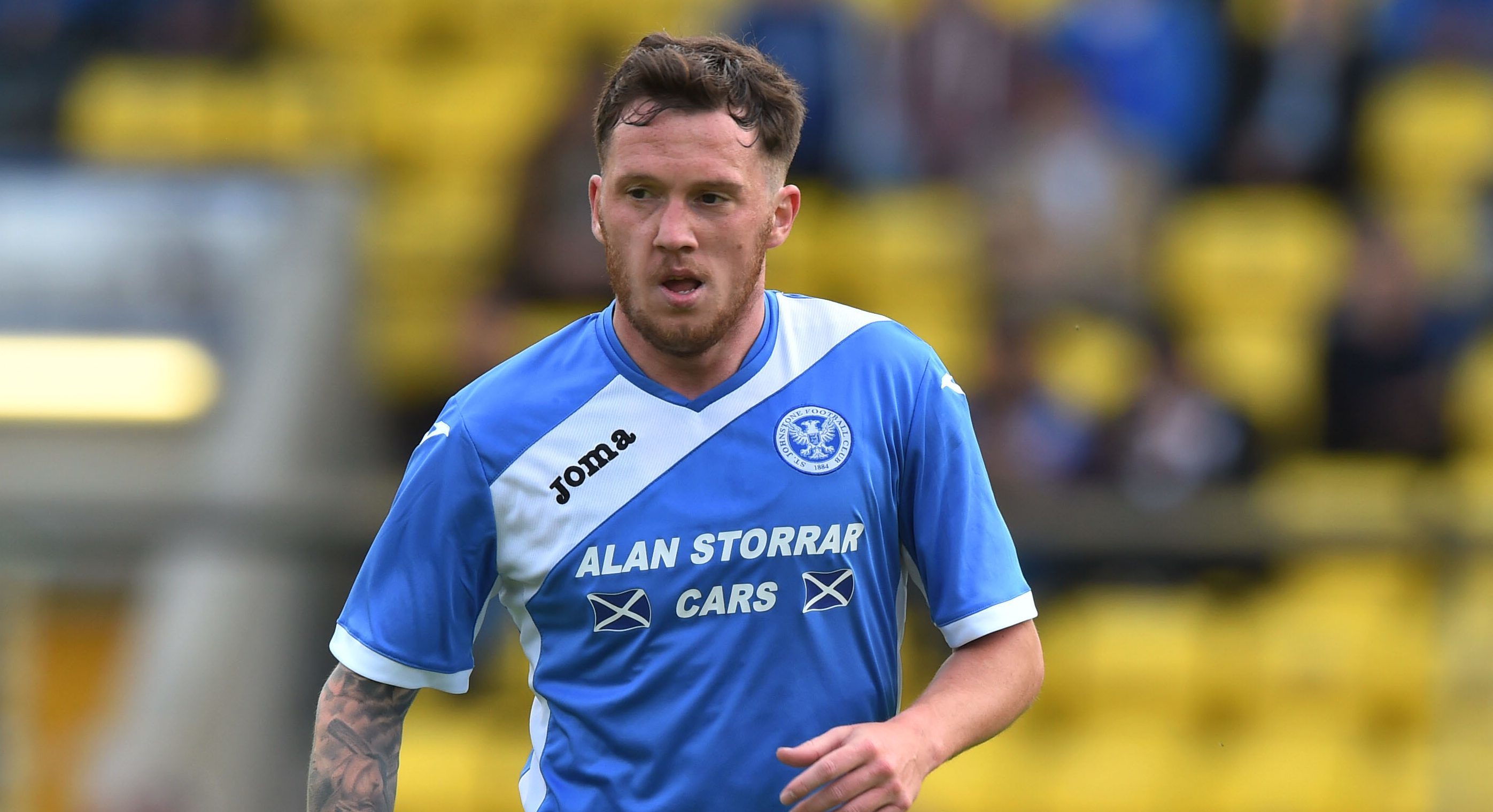 Former Dundee United and St Johnstone player Danny Swanson has told a murder trial that his friend's head was "kicked like a football" as he lay motionless on the ground.
The football star, who now plays for Hibs, was giving evidence at the High Court in Dunfermline where three teenagers are accused of murdering young dad Shaun Woodburn.
The 30-year-old junior football player died from injuries suffered in a major street disturbance outside a Leith bar in the early hours of New Year's Day.
The three youths are also accused of a series of assaults and disorder across Edinburgh the same night.
In the dock are Mohammed Zakariyah, 18, of Gilmerton Dykes Grove, Edinburgh, Marcus Brown, also 18, of Birchwood View, Edinburgh and a 17-year-old youth who cannot be named for legal reasons. They deny all the charges.
Just before 2am trouble broke out in the street outside Gladstones Bar, where Mr Swanson and Mr Woodburn were at a New Year party.
Mr Swanson, 30, described in court the incident which resulted in his friend's death, as a group of youths clashed with customers from the pub.
"As I turned, I saw Shaun getting punched and falling backwards. He was motionless. Then the person who had punched him ran and kicked him on the side of the head. He kicked him like he was kicking a football.
"Did he connect with the kick?" asked advocate-depute Tim Niven-Smith.
"Yes, 100 per cent. He connected with the left side of this head," said Mr Swanson. "Shaun had fallen backwards and was on his back when he was kicked."
Mr Swanson identified the 17-year-old as the person who punched and kicked Mr Woodburn.
The witness told the court he then went over his friend's aid. "He was unconscious. His eyes were closed and he wasn't answering me when I was speaking to him.
"I held his head and there was blood coming from the back of it."
The footballer said his recollection of the punch and kick was "crystal clear".
Mr Swanson had been at his dad's pub for the New Year celebrations but was not drinking.
He drove to the hospital after Mr Woodburn was rushed there by ambulance, gravely injured.
"I was told he wasn't going to make but he was still being kept alive at that time," he told the court.
Mr Swanson said the incident began after his dad, John, co-owner of Gladstones, was punched by someone in the group of youths who were outside the bar.
Cross-examined by Derek Ogg QC, defending the 17-year-old, Mr Swanson said omissions in his police statement made on New Year's Day were because he had not slept, having been at the hospital during night.
"I was traumatised," he added.
Mr Swanson's had not completed his evidence when the trial, before Lady Stacey, was adjourned and he is due to continue his evidence on Friday.