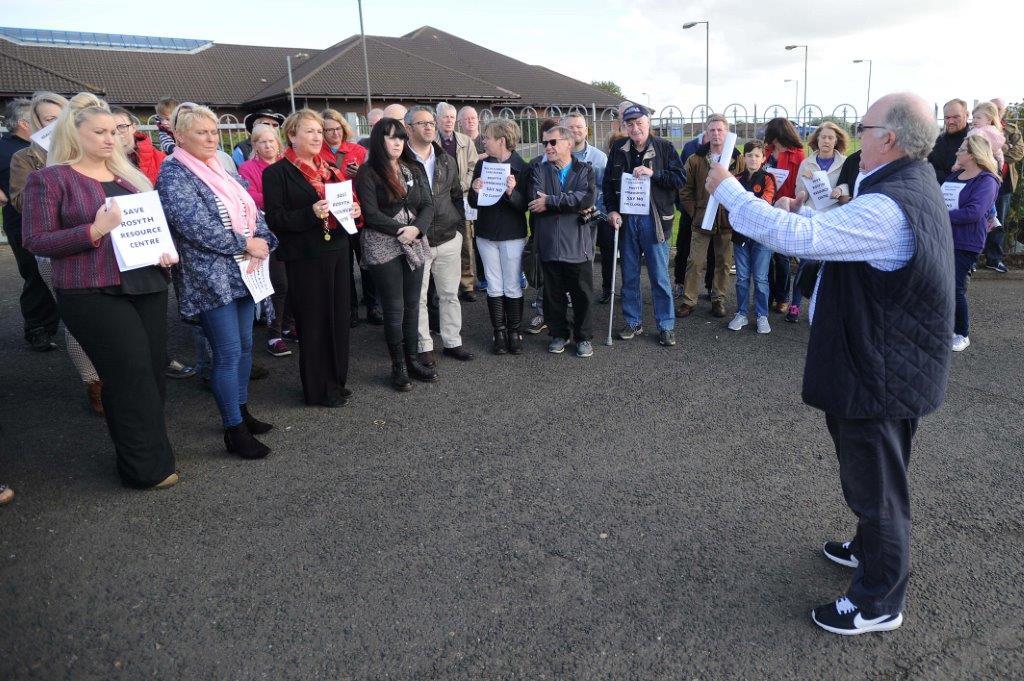 Campaigners have staged a protest in a last-ditch effort to save a Rosyth day care centre.
Rosyth Resource Centre will close in a matter of weeks after Fife Health and Social Care Partnership decided it was surplus to requirements because user numbers were falling.
But relatives, carers and local politicians turned out on Saturday in a bid to urge the partnership's integration joint board (IJB) to reconsider the decision.
They maintain it is a lifeline service catering for nearly 90 people in the area.
And those protesting have criticised the consultation on day services.
Councillor Sam Steele said: "It's an absolute disgrace. The consultation process was completely flawed.
"There was no specific mention of Rosyth Resource Centre in it."
The centre in Granville Way provides activities and services for people with physical and mental health needs.
It looks after elderly people with dementia, providing them with an opportunity to socialise while giving carers a much needed break.
Local MSP Annabelle Ewing said the IJB should halt the closure and carry out a "proper review".
She said: "No question was asked about this centre, about whether it should remain open or be closed.
"They do not appear to be aware of the full facts of the situation, that this is a well used centre.
"It is a lifeline for people who use the centre, their carers and wider families.
"It is incomprehensible that the IJB is going forward with the closure of this centre."
Addressing the crowd, Councillor Tony Orton said: "I'm absolutely committed to doing whatever I can to stop this closure."
For more on this story read Monday's digital edition of The Courier.