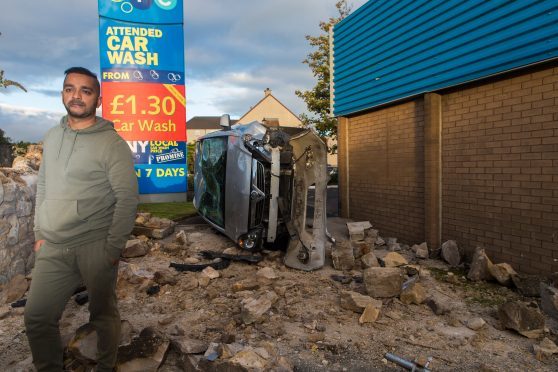 Heroic Fife car wash staff dragged a woman to safety after her vehicle crashed on Saturday.
Nazim Ali was stunned when a Vauxhall Zafira careered through the wall next to his business on Kirkcaldy's Victoria Road.
The incident occurred at around 4.30pm, with the people carrier coming to rest on its side next to the ARC Car Wash.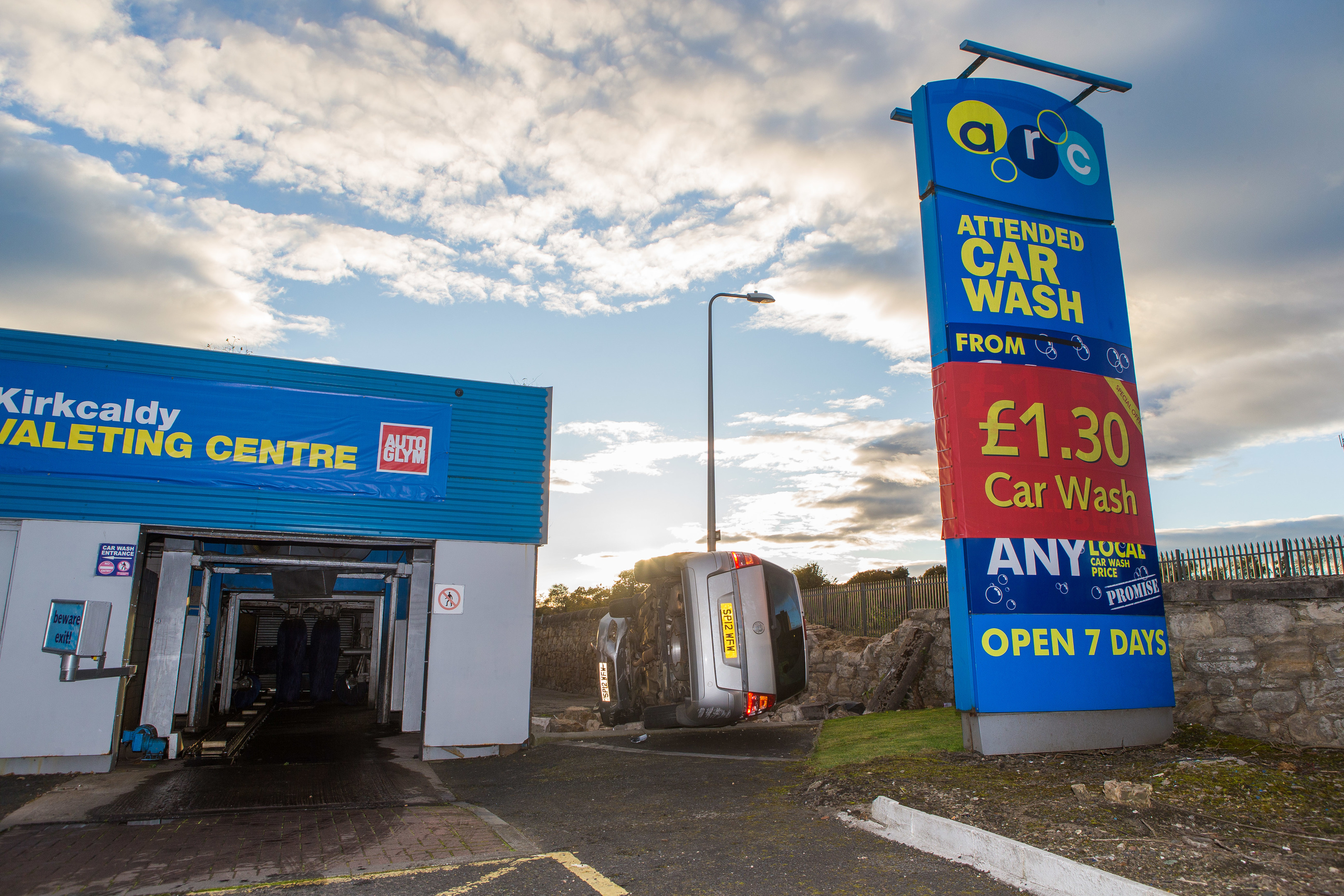 Along with a member of staff, the 33-year-old owner of the premises scrambled to the aid of the helpless driver, despite fears of a suspected fuel leak.
"The car had rolled over on its driver's side," he said.
"She couldn't open the door because of the way the car was sitting so we had to open the boot and drag her out.
"She was very shaken.
"The car was also leaking fuel from the front. It was all smashed in."
Paramedics arrived to examine the driver and it is understood that she only received minor injuries as a result of the crash.
* For more on this story see Monday's Courier, also available as a digital edition.