A Fife rapper and singer hopes his appearance on a TV talent show is the springboard to success.
Steven Buckby, from Cupar, will be seen taking to the stage with fellow members of his group Verses as part of the new Sky One show 'Sing: Ultimate A Cappella' on October 27.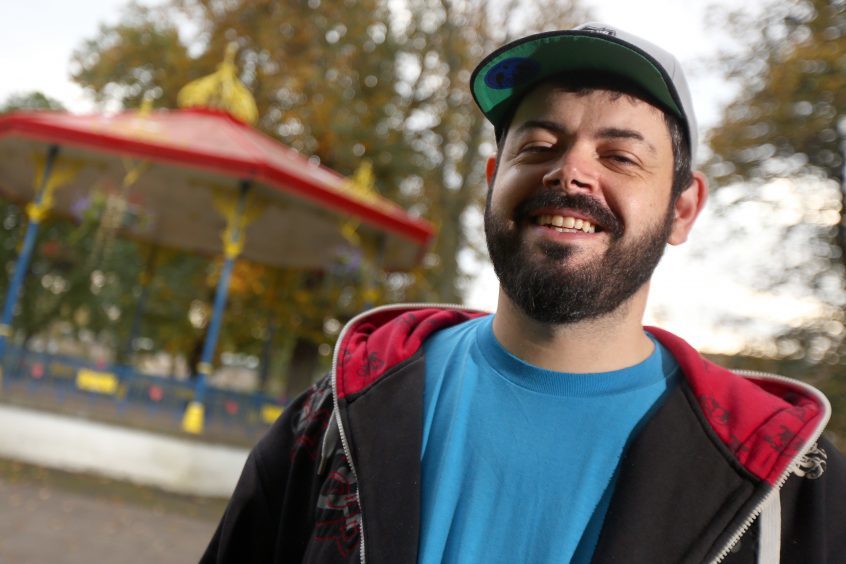 The 35-year-old – who is also known as Spee Six Nine – is sworn to secrecy about how he has done in the show, which seeks raw vocal talent without instruments or backing tracks.
Steven revealed Verses, which also consists of Glasgow-based signer Jack Thompson and Glasgow beatboxer Bigg Taj, were invited to London after someone saw a video of them performing on the internet.
He said: " They selected 30 acts from across the UK that they wanted on the show, but there was no real auditions because they wanted to stay away from the X Factor sort of vibe. Everything has to be 100% a cappella – there's no instruments and you are not even allowed to clap – so the whole format is very interesting.
"I'm smart enough to know that I'm not going to make a lot of money overnight because I've been doing this for a long time now, but I suppose it's quite a big achievement."
Acts were told before filming in London to prepare material for three rounds and, although Steven has to remain relatively tight-lipped on what viewers can expect, he did confirm that one of the songs is a mash up involving Ed Sheeran's 'Shape of You'.
"It was a really good experience but it was really nerve wracking," he added.
"I never thought that we deserved to be there, because when people were rehearsing we were wowed by the things they were doing.
"But then a lot of the acts were coming up to us afterwards and telling us we were great as well.
"Some of the groups have got 15 to 20 people so to be able to create a song with no backing track is amazing.
"It was a great experience."
Whatever happens, the guys made an impression on host Cat Deeley, who singled Verses out while promoting the new show earlier this month.
"It's the first singing show on TV where there's no backing tracks, no instruments, it's just down to people and their voices," she said.
"There's been amazing acts on the show and what really surprised me was the diversity between people.
"Obviously the big thing that links them all together is the love of music and all having great voices."