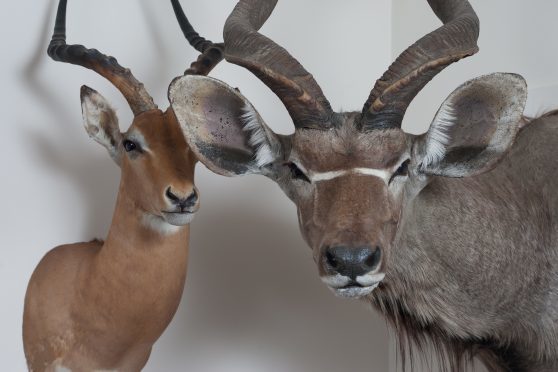 Most people adorn the walls of their living room with artworks, photographs or even the odd flying duck.
But Angus Marshall's home is unlike most others.
Visitors are often taken aback by his display of taxidermy, which includes gazelle, impala and even a zebra.
Around his home, near Kirkcaldy, Angus shows off the mounted heads of animals he has collected over the years, including red hartebeest, lechwe and kudu from Africa.
He is selling some of his collection and allowed The Courier to see some of the 30 or so pieces he still owns.
Angus, a pest controller, has bought and sold taxidermy for around 20 years.
Although some may balk at his hobby – and he has faced criticism from animal rights campaigners – Angus defended his passion for stuffed and mounted creatures.
None of the deceased animals he owns, he insisted, had lived in the wild before they were shot by hunters.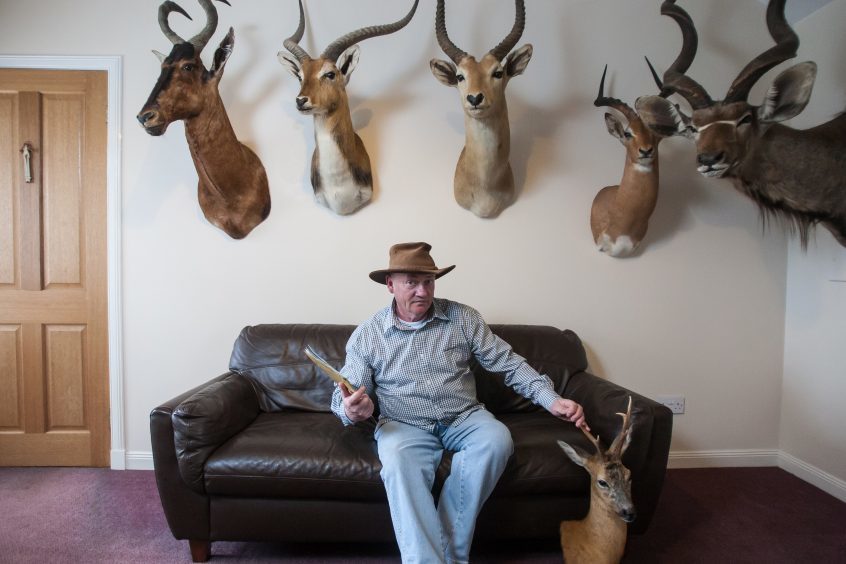 He said: "They are not wildlife, they live on farms and ranches and the animals are bred for a specific purpose.
"My zebra was a stallion which was not fit for breeding. The trophy hunter will have paid thousands of pounds to shoot him. The villagers got the meat and skin, I got the head. Nothing goes to waste and it brings money into the local economy."
Angus said he often travelled hundreds of miles to view taxidermy.
He said: "The art involved is amazing.
"You see a dead animal and it comes back to life in taxidermy."