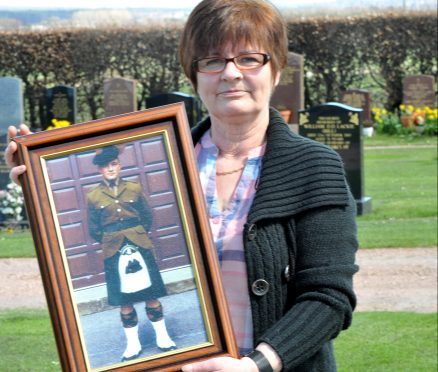 The mother of a Fife Black Watch soldier believes she has finally solved the mystery of her son's death 14 years after his body was recovered from the River Tay at Dundee.
In an exclusive interview with The Courier, Mrs Catherine Kinnear 63, who lives near Strathmiglo, said she now believes her son Gary was suffering from Post Traumatic Stress Disorder (PTSD) and, while she will never know for certain, now accepts that he probably committed suicide.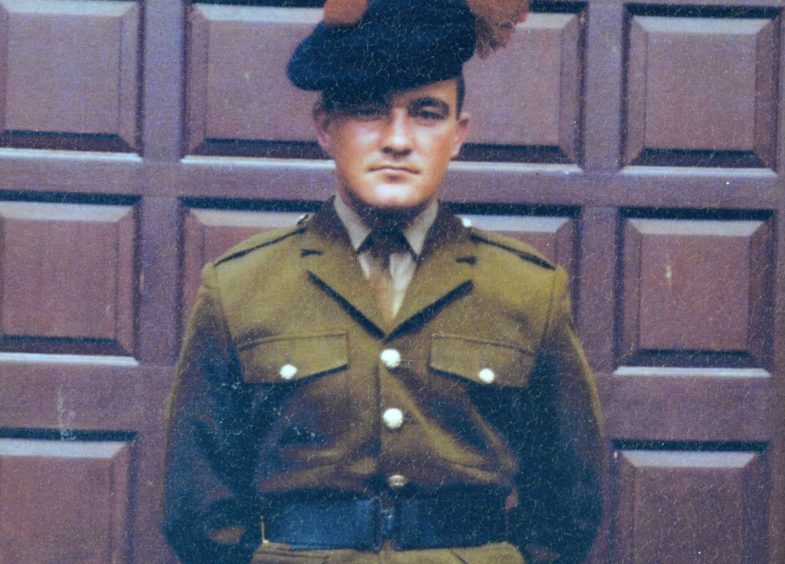 Mrs Kinnear, who remains "heartbroken" at the loss of her son, has spent more than a decade seeking answers as to how he mysteriously went missing a month before his remains were found.
Now, having read a copy of  the 2015 PTSD book 'Aftershock' by Matthew Green, and having spoken to army veterans in England, she believes that her son was so affected by trauma, including witnessing the loss of colleagues in Iraq, that he took his own life.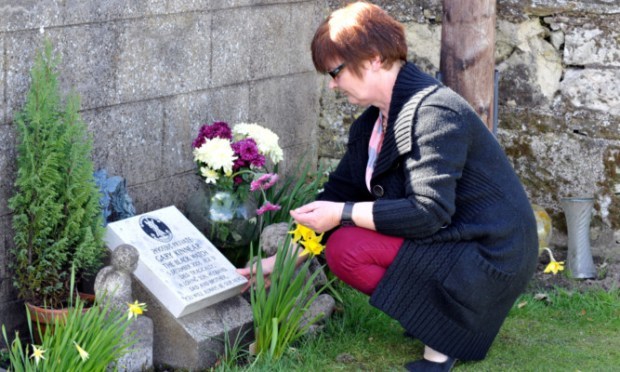 "If I'd known half of what I know now about PTSD, then my son would still be with us today, I'm sure of it," she said.
"If I'd known about the kind of stresses he'd been under I might have been able to help – to speak to him about it.
"Having read what others have been through, I now believe he went into the water at Dundee by himself – not because he wanted to die – but as a cry for help.
"It breaks my heart to think what he must have been going through but I'm determined now to raise awareness about this condition. Because what I've learned from army veterans in recent weeks is that there are so many still out there whose heads are a mess."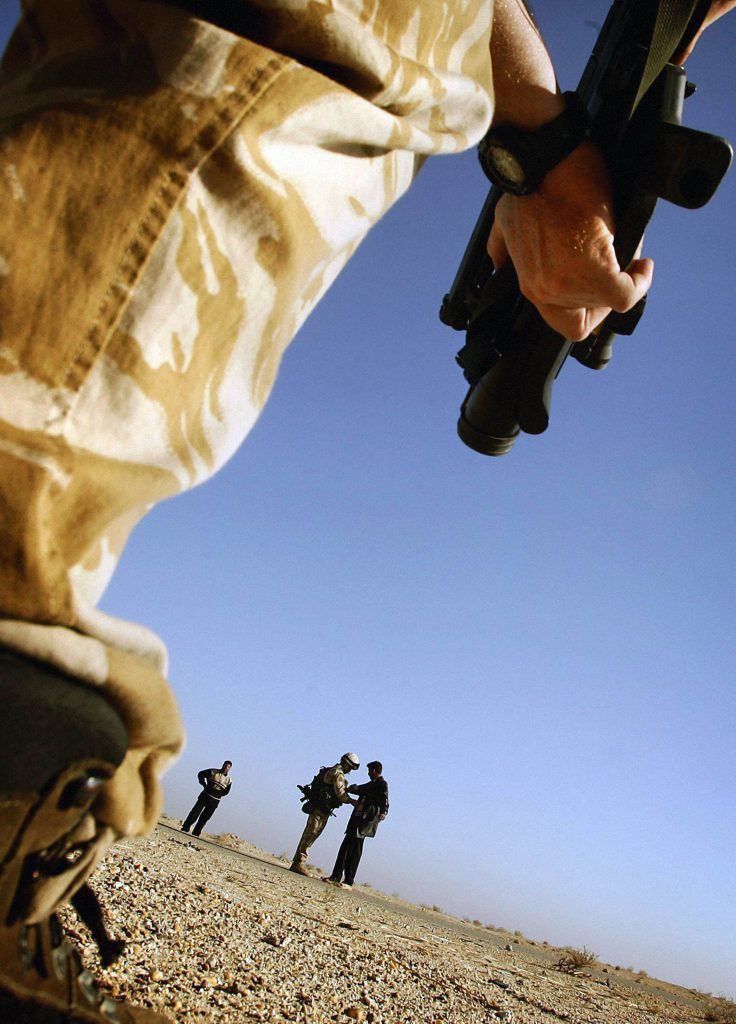 Gary, who served with the 1st Battalion Black Watch on their first tour of Iraq in 2003, and his wife Michelle, had been drinking in a nightclub in St Andrews Street, Dundee, on Saturday November 1, 2003, when he told her he needed some fresh air.
He never returned to the club. Michelle went home and the following morning when Gary still hadn't returned, she contacted police in Dundee.
Private Kinnear, who was 31, was due to join his regiment in Germany the following Wednesday.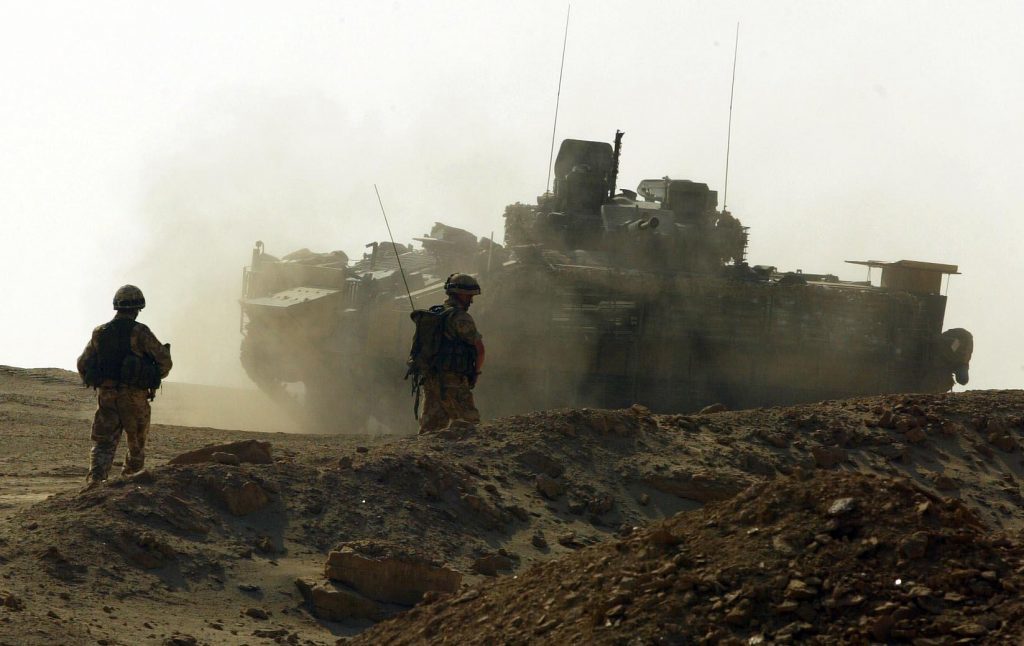 When he didn't turn up for duty, the Army posted him AWOL.
On December 5, around five weeks after Gary went missing, the police and RNLI were searching the Tay for an elderly lady missing in Dundee when they found his body.
Catherine said the body was so badly decomposed that they needed to check dental records.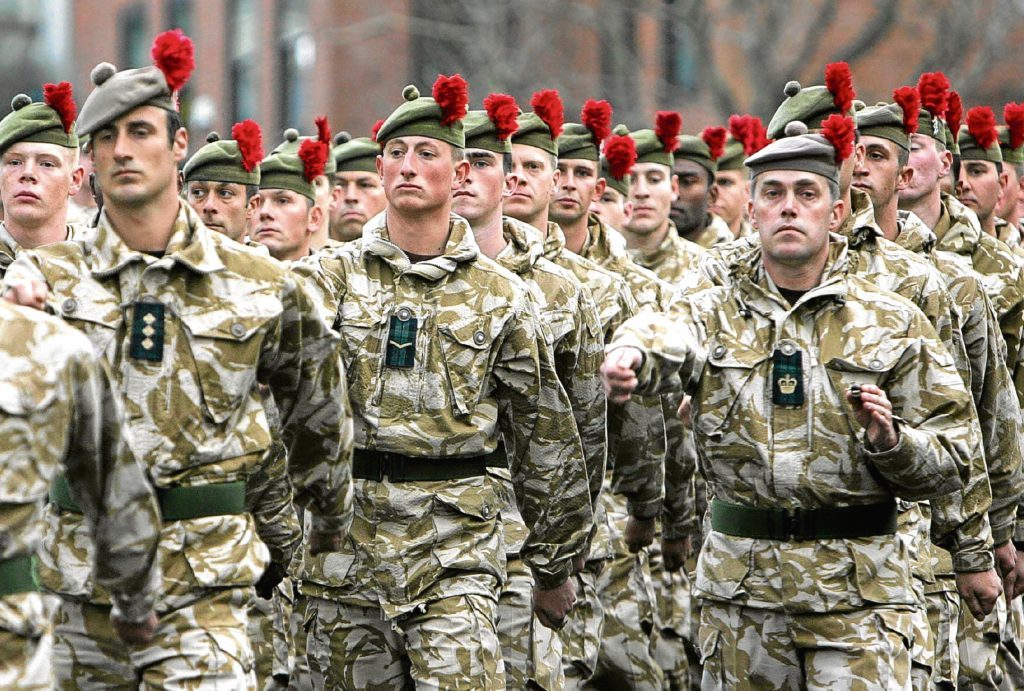 The post mortem stated he'd died by salt water drowning. She was told it appeared to be a "tragic accident".
But until now, Catherine, who has four other grown up children, has said she had no idea what happened.
She no longer has any contact with Michelle.
Gary, a former pupil of Bell Baxter High School in Cupar, had joined the Black Watch eight years before his death.  He had served in Hong Kong, Kosovo and spent four months in Iraq.
His military funeral was held at Kirkcaldy Crematorium on December 16, 2003, and his ashes were buried with his grandparents in Falkland Cemetery.
Mrs Kinnear, whose son was opposed to the controversial 2003 invasion of Iraq, has been assisted with her case by North East Fife MP Stephen Gethins.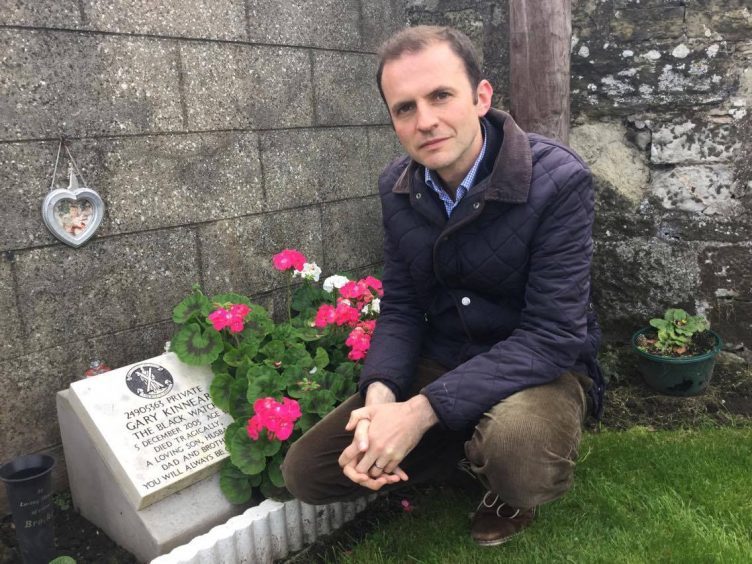 Mr Gethins said: "The wars of recent years in Iraq, Afghanistan and elsewhere have come at a high cost in terms of lives lost by UK and other service personnel, and those who have died in the countries affected.
"However, the cost of the conflict does not end when our armed services return home; the trauma of war can have a huge impact on their physical and mental health and also affect their families.
"That is why it is so important that we take care of our veterans when they come back. Veterans like Gary can be deeply affected by their experiences and the scars, seen and unseen, that remain.
"At this year's Remembrance commemorations spare a thought for those, like Gary and his family, affected by war and the heavy price they have paid."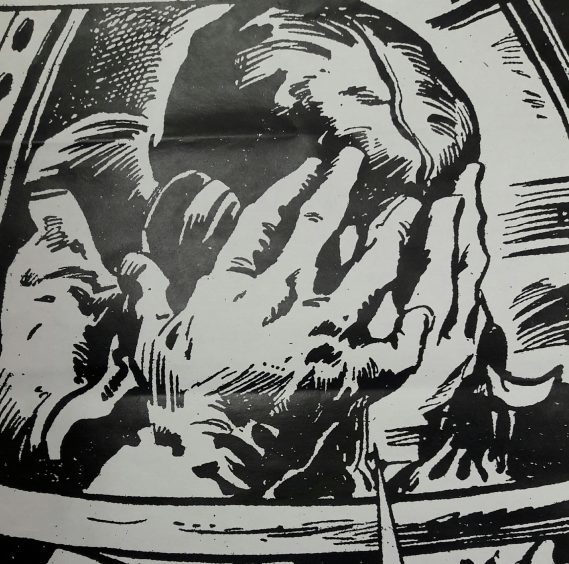 The Ministry of Defence has said it treats Post Traumatic Stress Disorder as a "top priority".
It says it has robust systems in place, at home and on operations, to help those that need support and is committed to reducing the stigma of mental illness to encourage more personnel to come forward with any problems.
Thousands leave the Armed Forces every year and the vast majority make a successful transition to civilian life, the MoD says.
But for those that have difficulty making the adjustment there is still a wide range of help and support available.